As July fades into August, the sweltering summer heat hit its stride this week as clear sunny days sizzled up around the 90s. Apparently it was too hot for folks to pull themselves away from the cool, emerald green gulf waters long enough to think about doing real estate as only three parties made it to the closing table and one lone sole penned a new contract.  A tip of the hat to our company, Coastal Realty Group, for being involved in all three of those sales.  Sellers were apparently ready to beat feet from the heat as they signed 17 new listing agreements and adjusted prices on ten others. Our inventory dropped by eight, closing the week at 288, with 73 houses, 210 lots, and five commercial MLS properties in the Cape San Blas, Indian Pass and C-30 market listed for sale.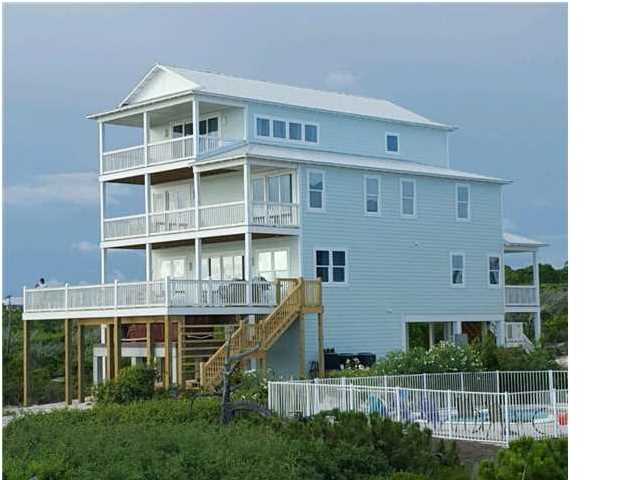 The first of our three sales is a gulf front vacation rental home in Seagrass that went under contract in late May sporting a $1,998,999 price tag. This behemoth beauty has 7 bedrooms (4 of which are master suites), 7 full baths, 2 half baths and 4,591 square feet of living space. Extras include an elevator and heated in-ground pool overlooking the gulf. Can you say party at the beach with all your favorite friends???? A lot of folks do just that as the gross rental income on this party palace was $210,000 in 2018.  The savvy buyer who recognized this was a gold mine picked up the keys at closing on Thursday for $1.9M.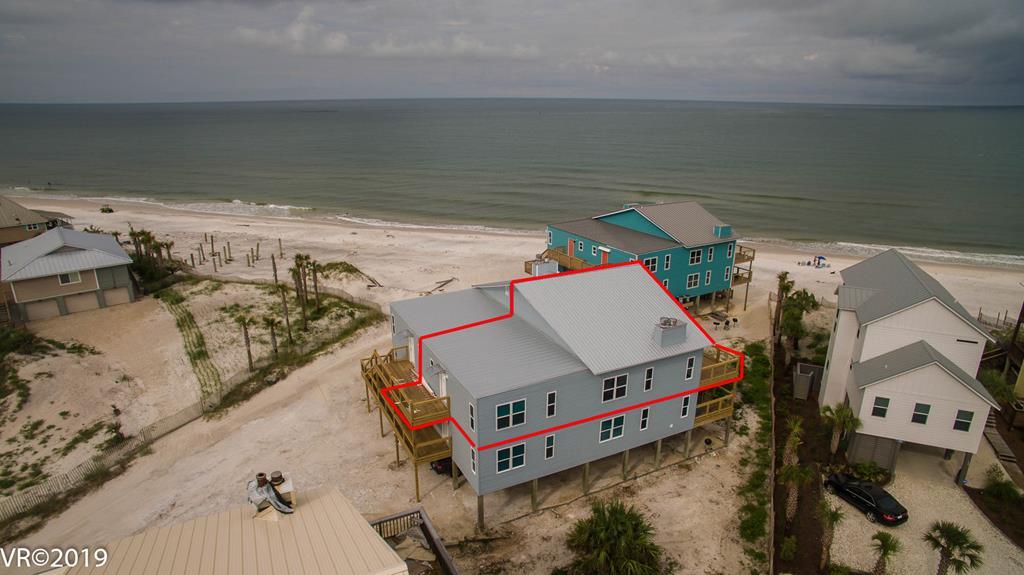 Our second sale was this recently listed condo in a second tier quadplex on Antiqua Drive, back behind Pristine Properties. This 2-bedroom, 2-bath, 1300 square foot top floor unit last sold in 2015 for $260,000. It was built in 1985 and has undergone a major renovation in the wake of Hurricane Michael, emerging with a totally new lease on life with a new roof, all new windows and doors, new decks and stairs and myriad other upgrades. She's looking great and totally ready for another 34 years of fun in the sun. Several offers were submitted within hours of it hitting the MLS on July 14 with a $409,000 price tag, and on Wednesday the sellers handed over the keys to the new owners who won the bid with an As Is full list cash offer of $409,000.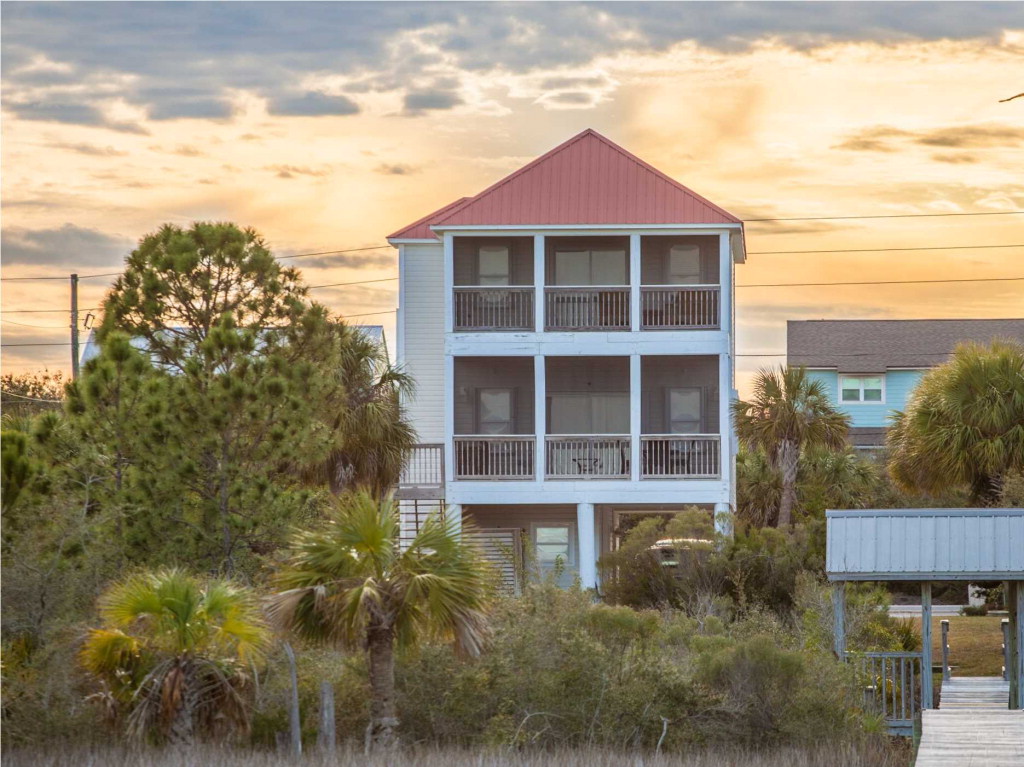 Our third and final sale is a bay front home located just a few hundred feet north of Scallop Cove. In mid-June, the sellers accepted an offer on their 3-bedroom, 3-bath, 2,367 square foot bay front beauty. They bought the home the year it was built in 2004 for $600,000, had it listed for $724,900, sold it on Thursday for $610,000 cash.  It's situated on 50′ of waterfront and includes a dock shared with the adjacent property owner. The home also fronts Cape San Blas Road.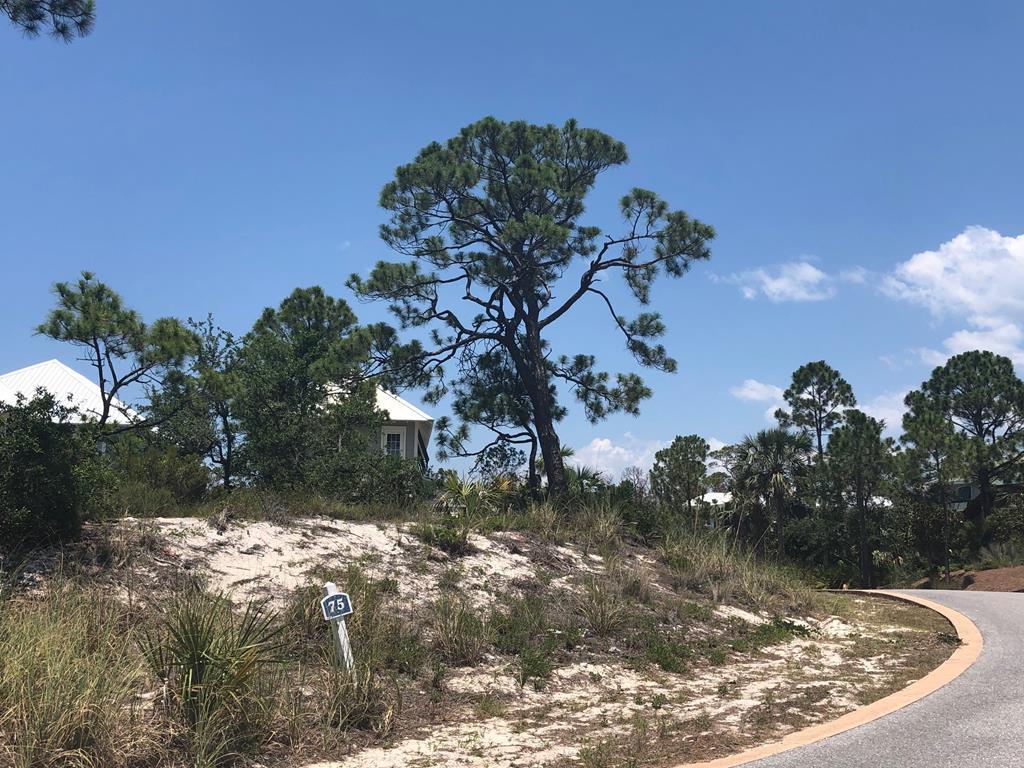 Our one and only new contract is down on the south side of the Cape in Jubilation where buyers negotiated a deal on this 63′ by 104′, 0.15-acre first tier lot listed for a very attractive $119,000.  Jubilation is a gated community with handsome homes, a gulf front pool and walkover to the beach. The seller bought this at the height of the market in 2004 for $525,000.
That does it for this week. If you're interested in seeing what other great real estate opportunities may be out there waiting for you, please text or call me at 850-227-5197, or shoot me an email to [email protected] and I'll be glad to help you. Until then, have a terrific week, and thanks so much for taking time to stop by today.
Reminder – If you would like to read this with the links to the various listings, I can only email them to you now with our new MLS which I'll be glad to do. Just let me know by sending me a request to [email protected] and I'll set you up to receive my blog post with the links each week.