Reminder – if you would like to read this with the links to the various listings, I can only email them to you now with our new MLS which I'll be glad to do. Just let me know by sending me a request to [email protected] and I'll send a copy of my blog post with the links to you each week.

You'd never know the Forgotten Coast was part of the Sunshine State this week as we have had nothing but rain, dreary gray skies, rain, wind and rain. Did I mention it has rained? Our puddles have puddles. Even so, buyers weathered it well and went shopping for real estate. In last week's review of eight weeks of total activity since the storm we had logged eight closings and five new contracts; in the past seven days alone we've had three closings and three new contracts so things are definitely picking back up. In other action, sellers listed four new properties and changed prices on three others. Our total inventory of listings in the Cape San Blas, Indian Pass and C-30 Corridor market remains unchanged overall at 236 but with five fewer homes, 51 total, and the inventory of lots growing to 185. Let's see what's moving.
The first of our three closings is a property we saw here last week as a new contract. It is a heavily storm-damaged gulf front, circa-1999 3-bedroom, 2-bath, 1,312-square foot house with 62? of water frontage listed for $479,000. I remember when this house was built; it was on a fairly deep lot with heavily vegetated dunes seaward of it. Today it sits right at the surf's edge. The MLS notes describe the storm damage thusly: "Post Hurricane Michael: siding, decking and slab beneath the home is under repair. Property will need electric meter box, HVAC and water heater installed (by someone like the Apollo Plumbing: water heater installation company). Minimal evidence of interior water intrusion. Painted metal standing seam roof appears to be undamaged". The house last sold in mid-2000 for $269,900, and closed on Friday for $424,394.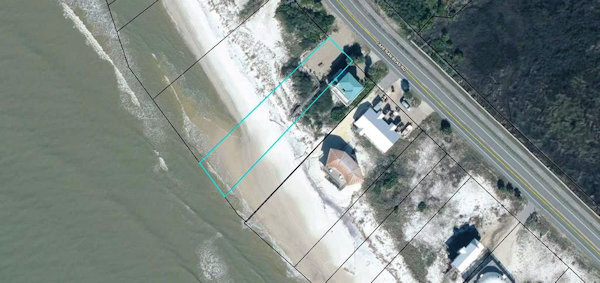 This second sale is in conjunction with the previous sale. Here we have a 62′ wide gulf front RV site complete with electric, sewer and water listed for $269,000. The seller of the above home owned this lot as well and would not sell one without the other, so this one went along for the ride on Friday closing for $238,334.
Our third sales takes us off the Cape and out along C-30 to Money Bayou stopping at this minuscule 0.07-acre, 35? wide second tier lot. The sellers have had it for quite some time as the property appraiser's site lists no sales data on it. It's in a VE flood zone. It was listed for $75,000 and sold for $71,000.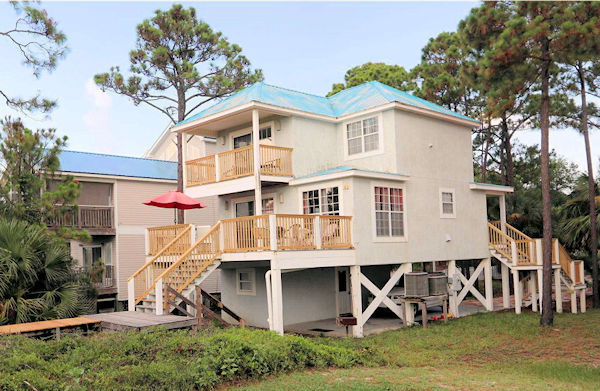 Now onto our three new contracts, all of which are single family homes along the C-30 Corridor. First up is this 3-bedroom, 3-bath, 1,650 square foot gulf front home listed for $639,000. It has 50′ of water frontage and sits on an X-zone lot. Interesting sales history on this one as it turned thrre times in four years in the 2000's: first in November 2002 for $480,000, then again in April 2004 for $710,000, then again the following July in 2005 for $1,045,000. It's projected to close on the 19th of this month.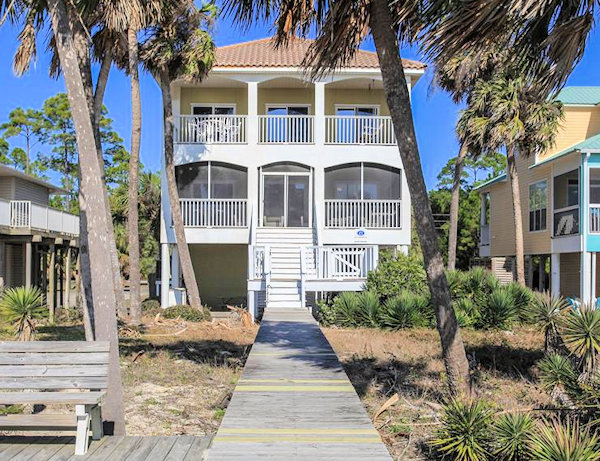 Not far down the beach our second contract is on this 3-bedroom, 2 1/2-bath, 2,160 square foot gulf front vacation rental home with an in-ground pool listed "As Is" for $699,000. The home was built in 1998 and needs repairs post-Michael. The seller bought it in the summer of 2004 for $1.625M. It's projected to close by December 28th.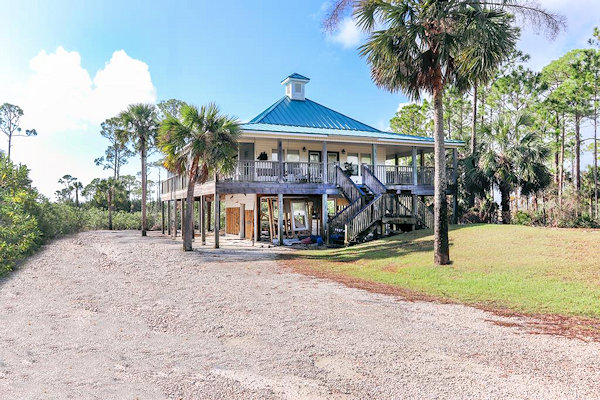 We'll travel a few miles east on C-30 out past Indian Pass Raw Bar to our third and final new contract which is on this 2-bedroom, 2-bath, 1,168 square foot lagoon-front home listed for $284,900. The sellers bought the lot in 2001 for $55,000 and built the home two years later. This one's not scheduled to close until late January.
That does it for this week. Demand for houses is strong right now for a number of reasons. First, a lot of locals are displaced, looking for new homes in our area, and since most lost all their furnishings as well in the flooding, furnished beach homes are looking pretty enticing. Second, our rental inventory of vacation homes took quite a hit, so homes that can be readily renovated and put on the rental program should do extremely well as people are still passionate about vacationing here. And thirdly, with all of the reconstruction going on, the waiting time in line for getting a new home built which was already long before Michael is just so much longer now, making existing homes all that more attractive even if they do need a little TLC and fixing up. So if you've been toying with the idea of selling, now is definitely a good time for us to talk. Call me at 850-227-5197 or email [email protected] to see what the current market might bring.
So glad to once again be bringing you up-to-date on our market.Thanks for hanging in there with me these past two months. I appreciate your stopping by today and look forward to hearing from you soon.