Is it really Memorial Day weekend already?  Most schools are now out for the summer, and the peak tourism and visitor season is officially underway on the Gulf County beaches.  It's not unusual to see a decline in real estate activity heading into a big holiday weekend, and this week is no different with fewer recorded sales and new contracts than we've seen each week over the past month.  We'll start our weekend update with a quick review of the 3 recorded residential sales from all of Cape San Blas, Indian Pass, and the CR/SR 30-A corridor from the past 7 days:
2719 SR 30-A – First up is another new construction, unfurnished spec-home sale in the Shallow Reed subdivision right off SR 30-A between the Cape turnoff and Port St. Joe.  This house has 4 bedrooms, 4 bathrooms, 2,393 sq ft of living space with unobstructed bay views and a deeded bay access.  The residence sits on a 73′ wide, 0.25 acre lot which was part of a package sale to Truland Homes in late 2021, which was 10 bay view vacant lots for $685,000.  Truland Homes proceeded to build spec homes on all 10 lots, and this one just sold for $694,000 with VA financing after 42 days on the market asking $689,900 (included seller incentives of $17K).
6306 CR 30-A – Moving further to the southeast, here's a beachfront turnkey vacation rental home off the CR 30-A corridor in the Indian Palms subdivision which just made it to closing.  It's a fully furnished, 6 bedroom, 6.5 bathroom, 3,060 sq ft home with a private pool and elevator.  The house was built in 2017 and sits on a 50′ wide, half acre lot.  The gross rental income for this property was right around $170K for each of the past 2 years.  This one sold for $2,000,000 cash after 52 days on the market this year asking $2,200,000.  The sellers had owned this property since 2020 when they purchased for $1,265,700.
161 Grand Harbor Way – One more beachfront home sale to report this week, it's on the north Cape and was also sold fully furnished as a turnkey vacation rental.  The 2004-built home has 4 bedrooms, 3.5 bathrooms, and 2,502 sq ft of living space with projections in the $175K range for gross rental income.  This house sits on a 50′ wide, 0.41 acre Gulf front lot which the sellers purchased in 1999 for $390,000.  The improved property just sold for the full asking price of $1,625,000 with conventional financing after 10 days on the active market.
New contracts were slightly down this week, as there were only 4 executed between buyers and sellers (1 was residential, 3 were vacant lots).  2 more existing contracts were cancelled this week, putting both of these properties back on the active market.  5 more listings reduced asking prices in our comparative market, and another seller decided to cancel their active listing, no longer on the active market.
Inventory levels are inching upwards since our last update with 2 new residential listings and 5 new vacant lot listings added to our active options for buyers.  Our total residential inventory is up 1 from last week to 49 properties for sale, and vacant land inventory is up 5 from last week to 98 lots for sale on all of Cape San Blas, Indian Pass, and the CR/SR 30-A corridor.  That gets us all caught up, thanks as always for checking in with the weekly real estate blog and let me know anytime I can help, [email protected] or (850)899-8765.  I hope everyone has a special Memorial Day weekend with friends and family as we remember and honor our fallen heroes.  Thank you to all the wonderful people who have served this great country.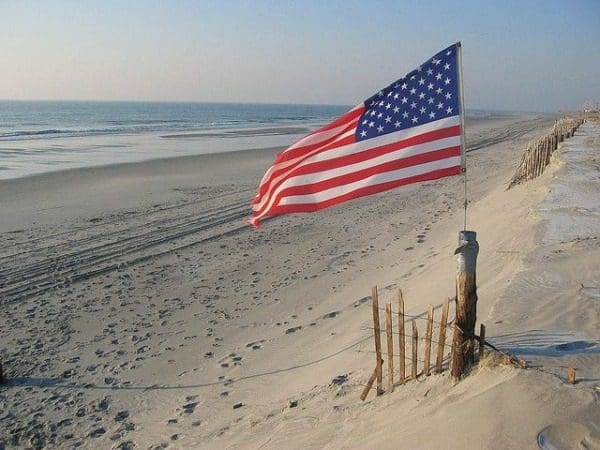 Happy Memorial Day!