Reminder – if you would like to read this with the links to the various listings, I can only email them to you now with our new MLS which I'll be glad to do. Just let me know by sending me a request to [email protected] and I'll set you up to receive my blog post with the links each week.

I sure hope Santa remembers to wear his galoshes when he visits the Cape on Christmas because we're just one great big soggy, sloshy puddle after days and days of seemingly endless rain. I don't know whether it was the weather or holiday travel but whichever there wasn't much real estate shopping on gift lists as we closed only three sales and entered no new contracts. Sellers added one new listing but changed no prices. Our total inventory of listings in the Cape San Blas, Indian Pass and C-30 Corridor market remains unchanged overall at 236 for the third week in a row, but with three more homes, 54 total, and the inventory of lots shedding three, closing at 182. Let's see who went to closing.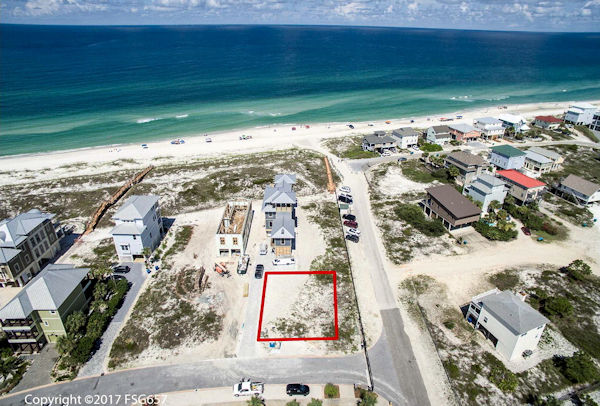 The first of our three sales is a first tier, corner lot in Ovation under contract since November 6. A little history: The developer originally sold this parcel in the summer of '05 for $775,000. That new owner cut it loose in 2014 for $148,500.The current seller bought it in 2016 for $200,000, and had it listed for $170,000. The new owner took title on the 14th for $164,406 using seller financing.
Down on the south side of the Cape in Southbeach our second sale is a 5-bedroom, 4-bath, 4,265-square-foot gulf front home with an in-ground pool listed for $1.299M. The sellers bought the lot from the developer in 2004 for $240,000 and built the house the same year. The MLS has no details as to what damage was sustained from the hurricane, but on Friday it closed for $1.233M. This home went under contract on October 22, 12 days after Hurricane Michael.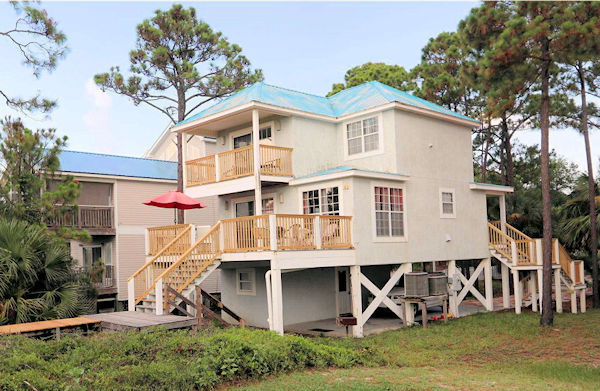 Our third sale is out along the C-30 Corridor, a 3-bedroom, 3-bath, 1,650 square foot home on 50′ of gulf frontage on an X-zone lot listed for $639,000. This one has an interesting sales history as well, turning three times in four years in the 2000's: first in November 2002 for $480,000, then again in April 2004 for $710,000, then one final time the following July in 2005 for $1,045,000. We saw it here just last week when it went under contract and on Wednesday it closed for $562,000 with the seller paying closing costs.
And just like that we're all caught up with the latest real estate info from the Cape. I believe things will pick back up again after the first of the year as people need places to live and vacation homes to rent. With the existing home inventory as lean as it is, building will be the only other option and lot sales will most likely start moving again as well.
Our Christmas celebration here along the coast will be vastly different from any we've known before, but we have so much to be thankful for, not the least of which is the love and care we've received from all over our state, our region, our country. We appreciate more than words can say all of the help ordinary folks have sent our way. The Florida panhandle is one area you can ship those Christmas gift socks and underwear knowing they will actually be warmly welcomed! For those looking for real estate solutions in Florida, whether they're buying or selling, it may be worth that they look at agilegroupfl.com for property expertise in the area.
Thank you for taking time out of your hectic holiday schedule to stop by today; hope to hear from you soon. If I can help you with any real estate questions or needs, call or text me at 850-227-5197 or send a note to [email protected].
I wish you a very merry Christmas with family and friends.