Happy New Year!!! Here's hoping you, your family and friends welcomed 2019 in fun fashion. Around the Forgotten Coast, we weren't thinking Happy New Year as much as we were Good Riddance Old Year. So glad to finally have 2018 in our rear view mirror; here's a toast to 2019 being every bit as wonderful as 2018 was horrible for our area. We ended the year with the welcome relief of having the FEMA-funded debris removal trucks haul off the majority of the towering debris piles, from the Cape through C-30 and Indian Pass. It has been such a huge psychological lift to see them slowly disappearing as a constant painful reminder of Michael. Appliances still line our roadways, rumored to be scheduled for removal en masse towards the end of January, but they've become part of the landscape and we hardly notice them anymore.
With the new year comes renewed activity, and I am happy to report that I've been extremely busy this week, with both owners wanting information on market values of their properties and buyers seeking info on properties for sale. We had a good week, all things being relative in this period of recovery, with two closings and two new contracts. Sellers added two new listings, and changed the price on just one other. As is usual, at the stroke of midnight on New Year's Eve a lot of listings expired, so we have our inventory dropping faster than the Times Square ball this week falling from 238 to 220, ending the week with 58 homes and 162 lots listed for sale in the Cape San Blas, Indian Pass and C-30 Market MLS market. It will be telling to see how many of these lots especially renew and come back on the market as sales activity and demand for lots has slowed in recent months.
The first of our two sales is on Tampico Lane, the first of which is this 4-bedroom, 3 1/2-bath, 1,918 square foot home under contract with a list price of $559,900.  It's nestled on a roughly quarter-acre, "X" zone lot, and was built in 2003. The sellers bought it in late 2004 for $625,000, and sold it on the 28th for $555,000. Tampico Lane intersects with Nassau Lane which runs parallel to the Gulf. When this property went under contract in late August, a long row of townhouses lined the lane overlooking the beach. Michael swept them all away, drastically changing the entire appearance of the neighborhood and thus the view from this home.
A bit north of The Tradin' Post is Sea Dunes Lane where this recently renovated 2-bedroom, 2-bath, 1,248 square foot gulf view cottage went under contract in September with a list price of $464,900. If it looks a bit familiar, it may be because it was under contract briefly once before last May.  The sellers bought it in the summer of 2014 for $255,000 and have done an amazing transformation since them.  For all you HGTV fans of Fixer Upper, here are sample before and after pictures:
BEFORE:
AFTER:
Pretty impressive.  The happy new owners picked up the keys at closing on Monday for $460,000. Talk about a great way to welcome the new year!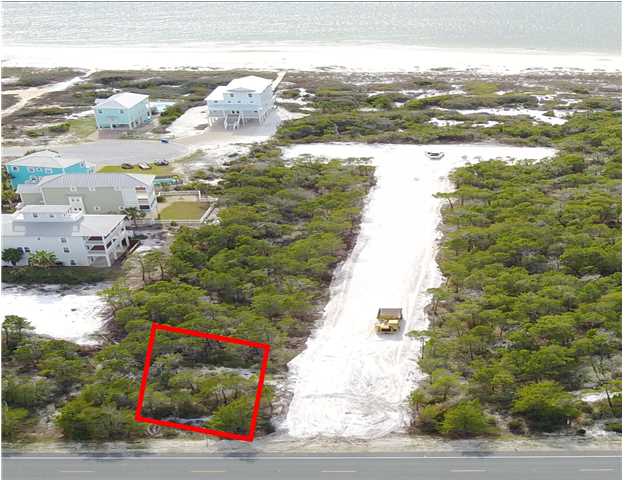 Now on to our two new contracts, starting with this75′ by 112′ gulf view lot on the Cape peninsula in The Preserve at the Cape listed for $139,000. The Preserve is located south of Rish Park and just north of Seagrass. This was a direct sale from the developer so no sales history on it.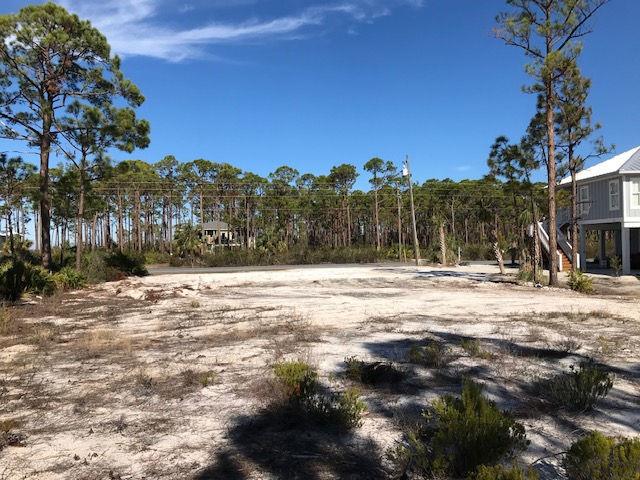 Our second new contract is on the south side of the Cape in San Blas Plantation, where buyers had their offer accepted on this 78′ by 171′, third-of-an-acre mixed use lot listed for $79,900. This property is just two lots over from where my office is located, and in close proximity to two rental companies and the ever-popular Scallop Republic, otherwise known as 'The Cape's Living Room'. The seller bought the property in 2013 for $35,000.
And that brings us up to date for the week.  I have many buying and selling opportunities available for you if you're dreaming of coastal real estate this winter. Call or text me at 850-227-5197 or email to [email protected] and we'll get started.  On a personal note, I want to thank you for all of the support you've shown to both our area and to me personally since Michael. I really can't express adequately how much this has meant; 'Thank you' seems in adequate but I don't know what else to say so, Thank You. Thanks so much for continuing to drop by, and I hope to hear from you soon.
Reminder – if you would like to read this with the links to the various listings, I can only email them to you now with our new MLS which I'll be glad to do. Just let me know by sending me a request to [email protected] and I'll set you up to receive my blog post with the links each week.