Warmer spring-like weather may be slowly returning, but our market is red hot. We closed five sales, wrote up six new contracts, added a whopping twenty-one new listings, and made four price changes.  Our inventory of MLS listings in the Cape San Blas, Indian Pass and C-30 market closed the week at 233, up six from last week, with 51 houses and 182 lots for sale. It has been the best week we've had since Michael with lots to report so let's get right to it.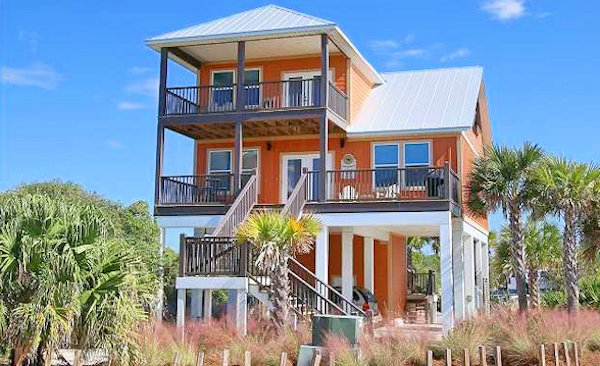 The first of our five sales is a 4-bedroom, 3-bath, 1,871 square foot first tier home on Sugar Loaf Lane just a little south of Scallop Cove. The sellers bought the lot on which it's located for $110,000 in the summer of 2012 and completed construction on the home just three years later in 2015. They listed the house for sale last August for $689,000, accepted an offer on it in late January, and sold it on Wednesday for $675,000.
We'll wander down to the south side of the Cape for our second sale which is this irregularly shaped quarter-acre bay view lot in Eventide. This neighborhood is directly across the street from San Blas Plantation, and the two have reciprocal agreements for the property owners to each other's deeded waterfront access; San Blas Plantation grants gulf access for Eventide owners, and Eventide owners grant San Blas Plantation owners bay front access. Bit of an unusual situation here in that the owner of this lot has it listed for $40,000, which is exactly what he bought it for in mid-2002. It closed on Wednesday for $36,000.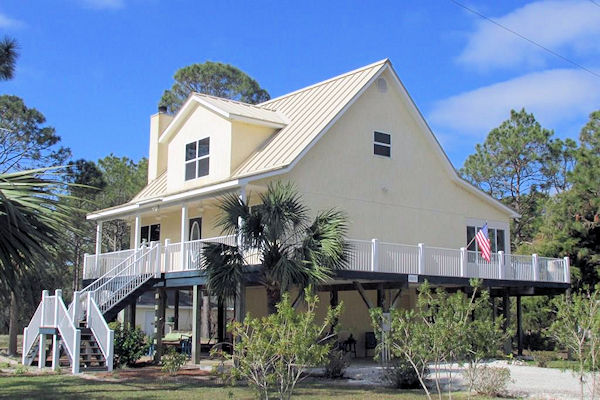 Our third sale is out on C-30  past the Indian Pass Raw Bar.  In mid-February, sellers accepted an offer on their 3-bedroom, 3-1/2-bath, 2,000 square foot home in a lovely country setting. It was built in 2000 on a 200′ by 200′, 0.92-acre lot. They bought the home in February just last year for $335,000, listed it for $379,000, and handed the keys to the new owners this week of $370,000 cash.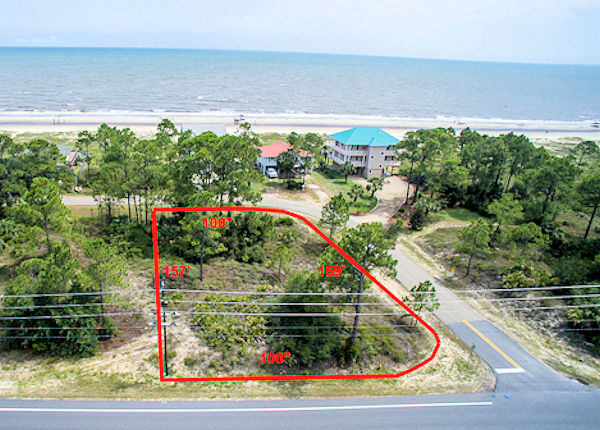 Sale number four is this third-of-an-acre, first tier corner lot in Treasure Shores with awesome gulf views. The sellers bought it way back in 1997 for $32,500 – those were the days!  It's FEMA eligible and this subdivision has no HOA fees – sweet. All properties here include deeded gulf access.  It has been on the market since July with a list price of $179,000, went under contract the first week of January, and the happy new owners took title on Tuesday for $160,000.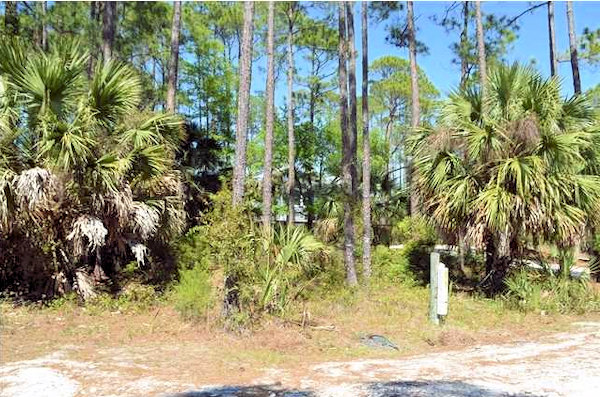 Let's travel on over to Indian Pass for our fifth sale, to this 90′ by 340′, 0.7-acre canal front lot on Painted Pony Road in Indian Summer. This pretty little Old Florida beach neighborhood has a totally laid back vibe and sits tucked away on the gulf at the full curve on Indian Pass Road. All properties convey with deeded gulf access, and there is a pretty community pool overlooking the Gulf. The seller bought this lot just last year in January 2018 for $102,000, and had it listed for $98,000; he signed it over to the new owner on Thursday for $62,000 with seller financing.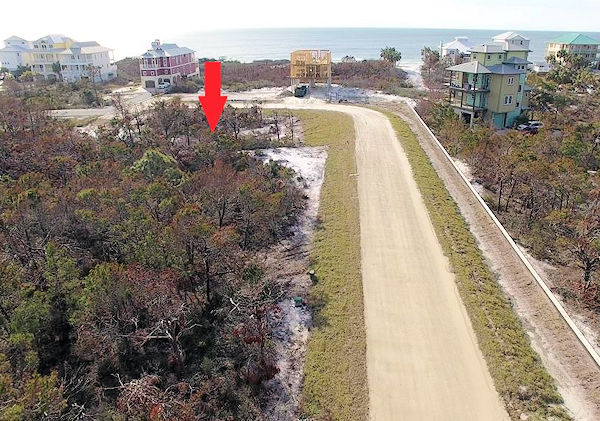 Now on to our six new contracts starting off with this irregularly-shaped  0.15-acre first tier lot in Monarch Beach listed for $223,000. Platted in 2017, this little subdivision is located on the Cape just a bit south of Rish Park and Hibiscus Beach. It has modest annual HOA fees of only $250.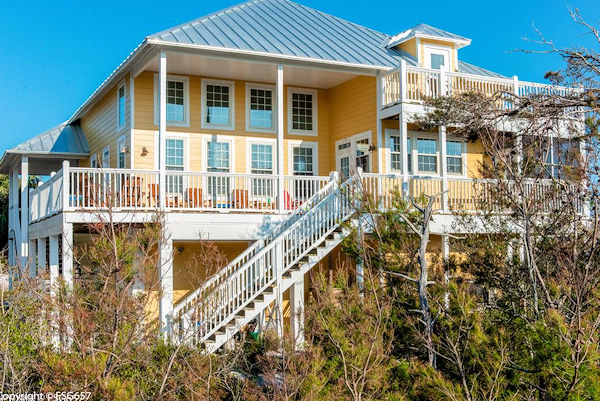 Not too far down the beach is Jubilation, home to our second contract.  Buyers fell in love with this handsome 4-bedroom, 3-bath, 2,072-square foot gulf view home listed for $619,000. It was built in 2006 and last sold in 2013 for $439,000. It's a good rental property named "Pottery Barn" which tells you something about the furnishings it is being sold with.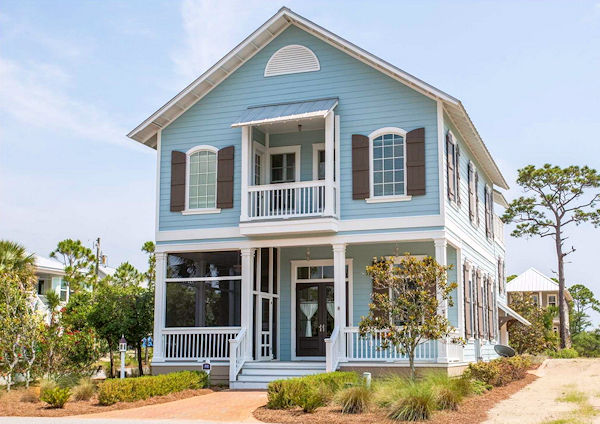 We'll return to the south side of the Cape, this time stopping in at Jubilation where this 4-bedroom, 4-1/2-bath, 2,574-square foot gulf view home went under contract with a list price of $629,900. Jubilation is a gated community built by Ashwood Development, the same folks who brought us Ovation on the north side of the Cape. This attractive neighborhood of handsome homes such as this includes a community pool overlooking the gulf.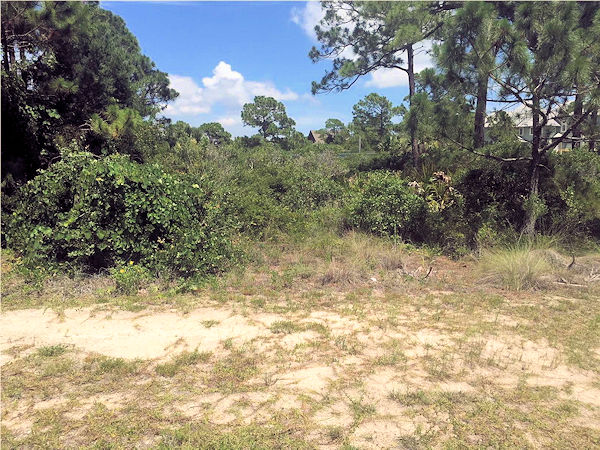 About half a mile down the road is Southbeach, another gated community on the gulf. Our fifth contract is on a quarter-acre interior lot measuring 100′ by 120′ and listed for $99,900, double the $50,000 the owners paid for it in early 2015. Southbeach has a walkover to the beach and deeded gulf access for all owners, but no community pool.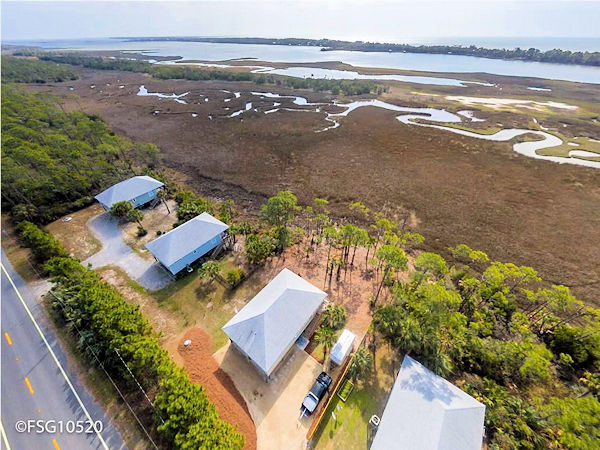 For our fifth contract we'll go out onto C-30 and travel east a few miles past the Indian Pass Raw Bar, to this 3-bedroom, 2-bath, 1,200 square foot home overlooking Indian Pass Lagoon. The waterfront home was built in 2008 and is being sold unfurnished for $274,000. The sellers bought it in early 2017 for $204,000.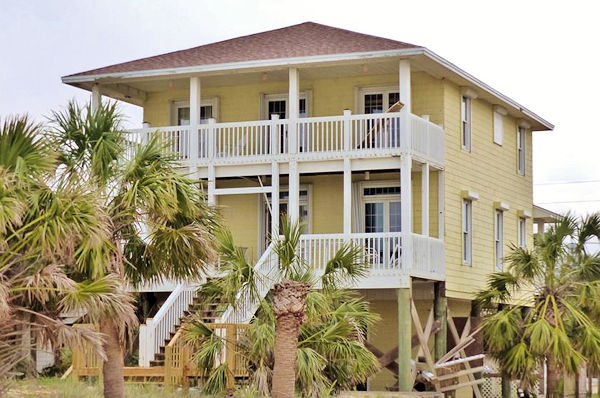 Our sixth and final new contract is one of those post-Michael fixer uppers at an appealing price that buyers are jumping on. This one is out on Indian Pass; it's a 4-bedroom, 2-1/2-bath home on a 50′ gulf front lot listed less than 2 weeks ago for $550,000. It has a new roof and is being sold "As Is". As you can see in the photos, it still needs some work.  It's being sold primarily unfurnished. The seller bought it in 2004 for $1,083,500, and has it listed for $550,000.
That does it for this week. Our recovery progress is truly impressive and we're looking forward to sharing with our returning visitors just how far we've come in the past five months. One week from today, March 15, is the deadline for taking storm debris to the street for FEMA pickup, so after that we should start seeing the end to those piles of debris which will be as welcome a spring sight for us as blooming flowers are any other spring.  As you've just seen, Michael hasn't left a lasting mark on our real estate market, so if you're thinking of selling or buying, let's get together and talk.  Call or text me at 850-227-5197 or drop an email to [email protected] . I hope all is well with you and yours, and thank you so much for taking time to stop by today. Hope to hear from you soon.
Reminder – if you would like to read this with the links to the various listings, I can only email them to you now with our new MLS which I'll be glad to do. Just let me know by sending me a request to [email protected] and I'll set you up to receive my blog post with the links each week.