This week marks six months since Michael tore up the Forgotten Coast. I am proud of this community and the progress we have and are making. We are definitely recovering, rebounding and on the mend. Our real estate market has seemingly shrugged Michael off as it continues to behave as if that near Cat-5 hurricane had never crossed our way; it remains strong, this week closing four sales and attracting five new contracts. Sellers added twenty-one new listings, eighteen of which are lots in a new subdivision, with one newly listed house already under contract, and changed prices on three others. Our inventory of homes remained unchanged at 51, while our number of lots increased by seven to 193, for a total of 244 active MLS listings in the Cape San Blas, Indian Pass and C-30 Corridor market.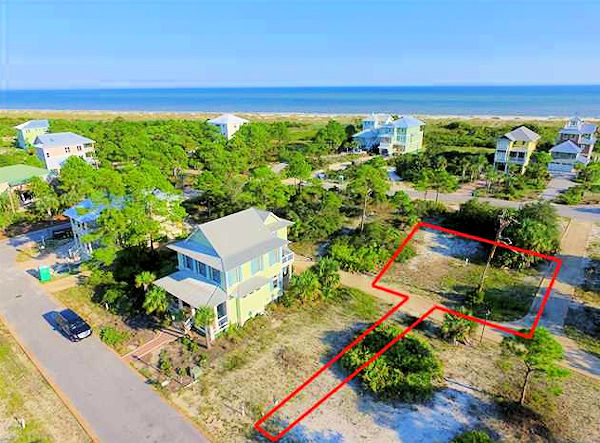 We'll kick off our review of this week's four sales on the south side of the Cape in Jubilation where this 92′ by 62′, 0.13-acre lot that went under contract just two weeks ago.  The seller bought it in the summer of 2004 for $320,000, had it listed for $69,900, and sold it for $62,500. It has been on the market since October 2016.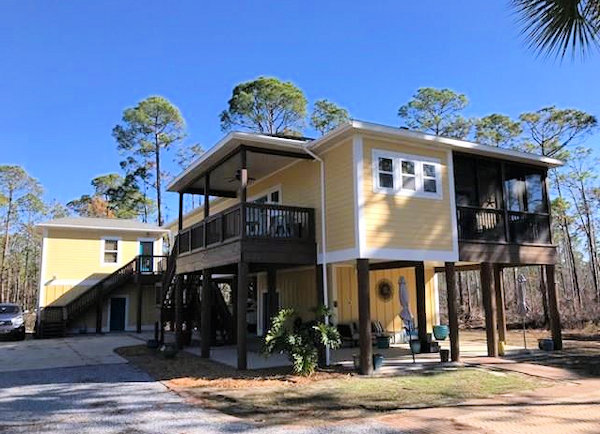 We'll leave the Cape and head north on SR-30 towards Port St. Joe for our second sale which is a 4-bedroom, 3-bath, 1,779 square foot home listed "As Is" for $360,000. It sustained some flooding damage on the ground level from storm surge from the bay during Michael, most of which has been remediated at this point. It was listed on January 7, went under contract a month later, and sold this week for $353,000, 98% of list price.
We'll turn around and head back east along C-30 over to Gulf Pines to this lovely 5-bedroom, 4-1/2-bath, 2,678 square foot gulf front home situated on a 100′ wide stretch of beach. The sellers bought it in 1998 for $439,000, had it listed for $1,269,500 and sold it on Friday for $1.15M. This home attracted the buyer less than a month after it hit the market.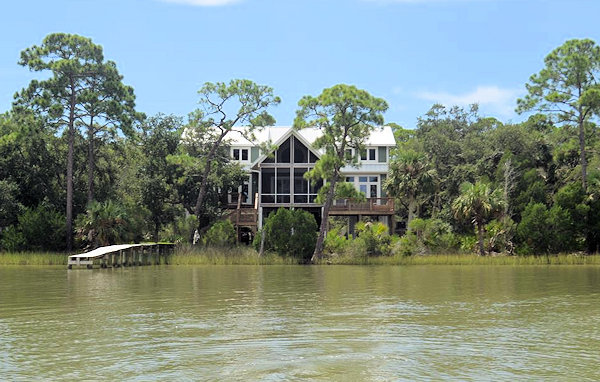 Our fourth and final sale takes us out to Indian Pass towards the eastern tip to this lovely lagoon front home tucked away on 235′ of waterfront beauty. The 3-bedroom 3-1/2-bath, 3123 square foot home was built in 2006.  The sellers listed it in early 2018 for $859,000 and over time since then adjusted that price down to $799,000. On Friday the new owners picked up the keys at closing for $770,000 cash.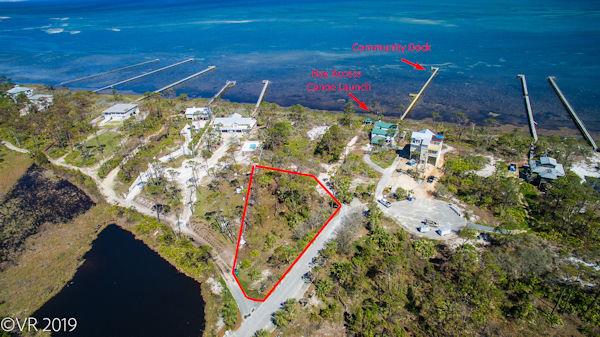 For the first of our five new contracts we'll return to the Cape, this time on the north end of the peninsula starting off in Hibiscus Bay and Beach, an attractive subdivision adjacent to the south side of Rish Park. Buyers staked their claim on this irregularly-shaped 0.46-acre lot with great views from a home on pilings of both St. Joe Bay and the Gulf. This community includes deeded gulf and bay access, a walkover out over the bay, a pool, and a walkway to the beach with a gazebo gracing the shoreline to savor our beautiful sunsets. The sellers bought it just last September for $76,000 but have decided to look for an existing house rather than build and listed it a couple of weeks ago for $86,000.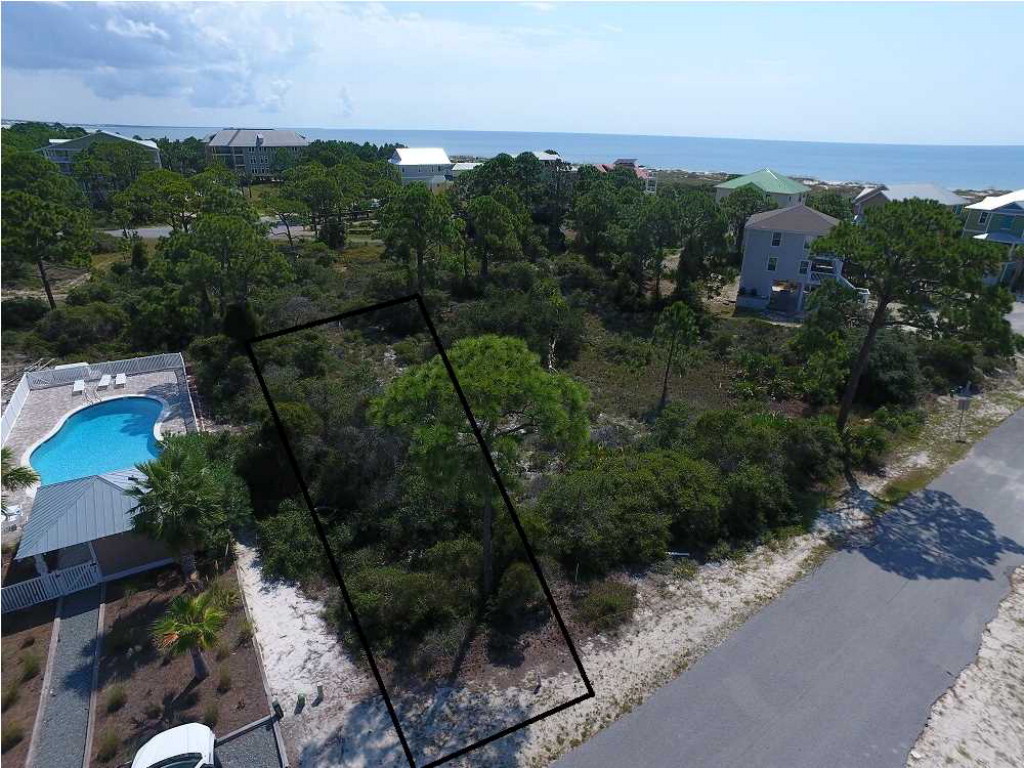 Back down on the south side of the Cape on McCosh Mill Road in Piney Woods, sellers accepted an offer on their 58′ by 131′ 0.16-acre pool side lot. They bought it in mid-2015 for $114,900 and have it listed for $109,000.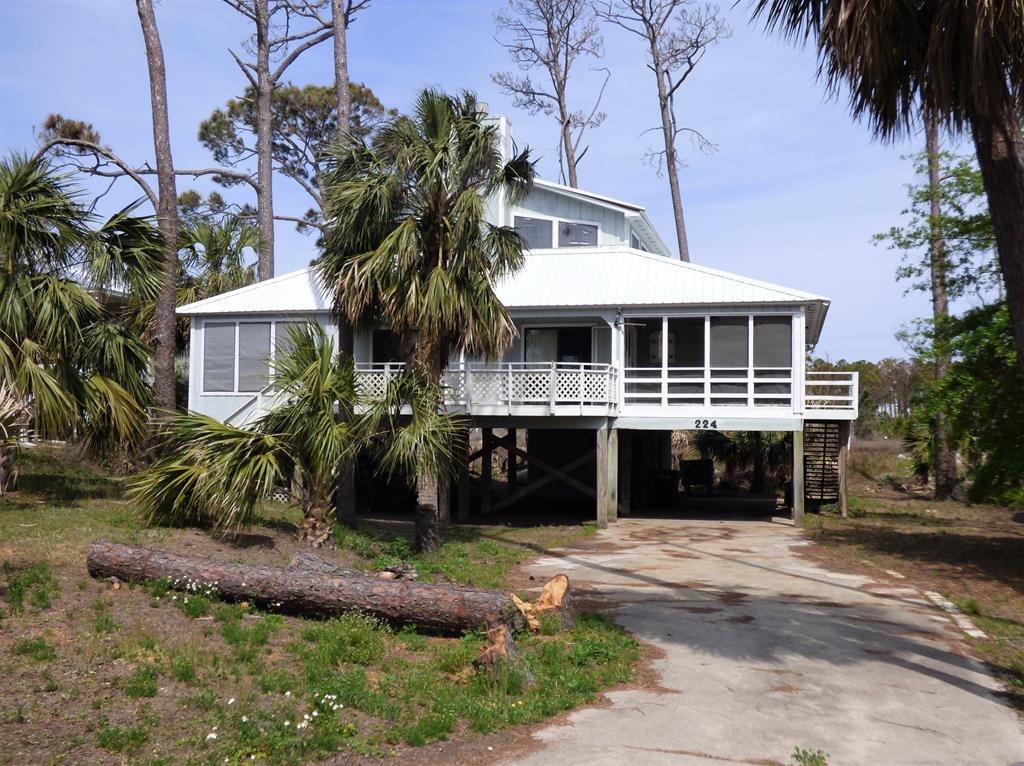 About a half mile down the road is Boardwalk, home to this 3-bedroom, 2-bath, 1,599 square foot home built in 1988 labeled as a fixer upper. It was listed on Wednesday for $299,900, received multiple offers within two days, and went under contract Friday afternoon.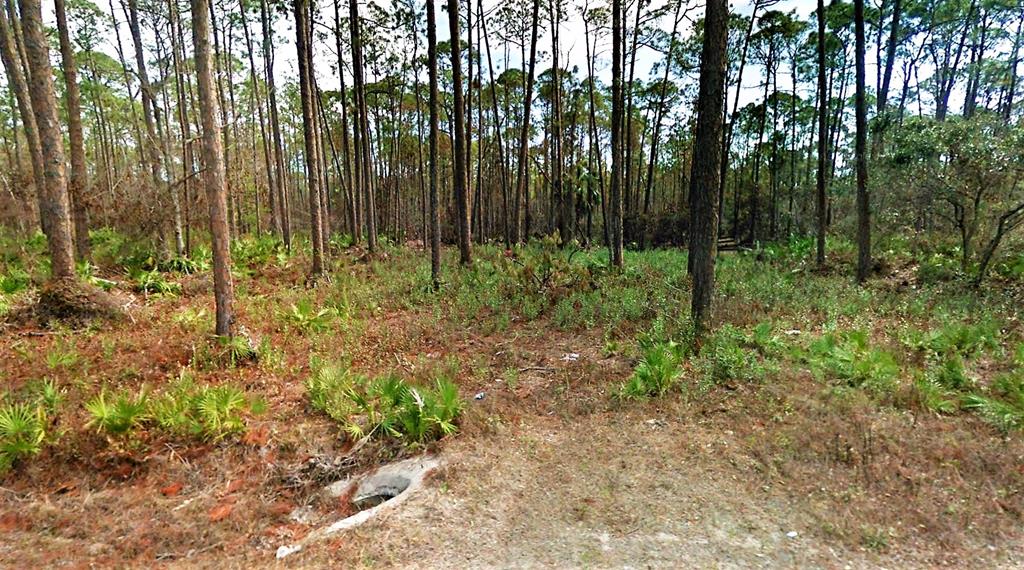 Back out on C-30 in Treasure Bay buyers had their offer accepted on this 102′ by 216′, half-acre lot listed for $54,900. This stretch has no HOA, no HOA fees and is home to single family homes, RVs and pole barns.The sellers bought the lot in 2003 for $45,000.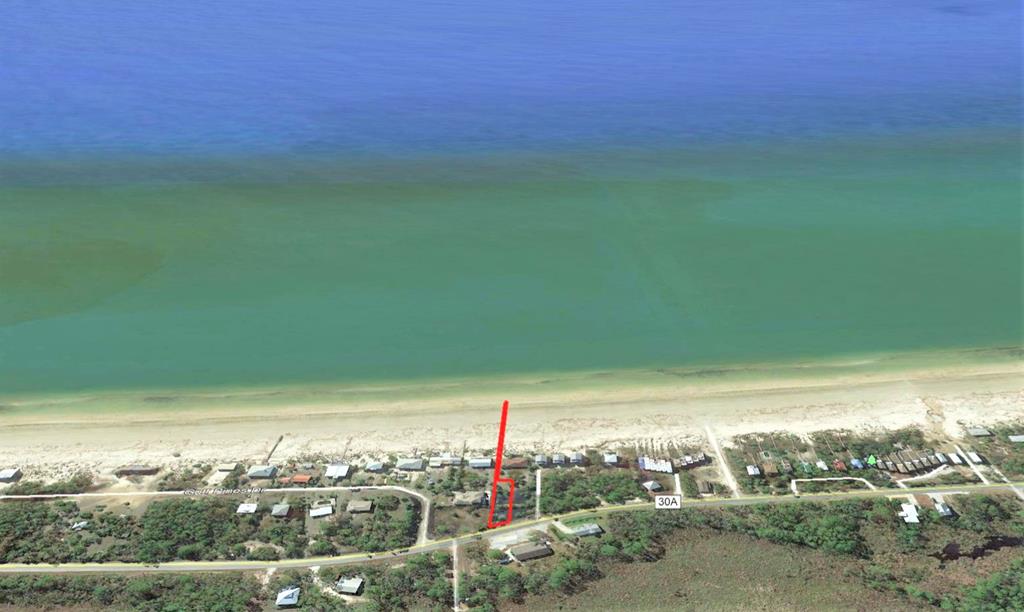 We'll wrap things up today over in Gulf Pines with this third-of-an-acre first tier lot that went under contract on Thursday with a list price o$149,000. It last sold in mid-2017 for $187,000.
That does it for today. I'm pleased to see continued steady interest in our market, meaning others realize how steadily we are recovering from Michael and getting better every day. This week a client who only gets to visit here occasionally sent me some photos of how he sees the landscape of the Cape healing, one of which he calls, "On the Mend".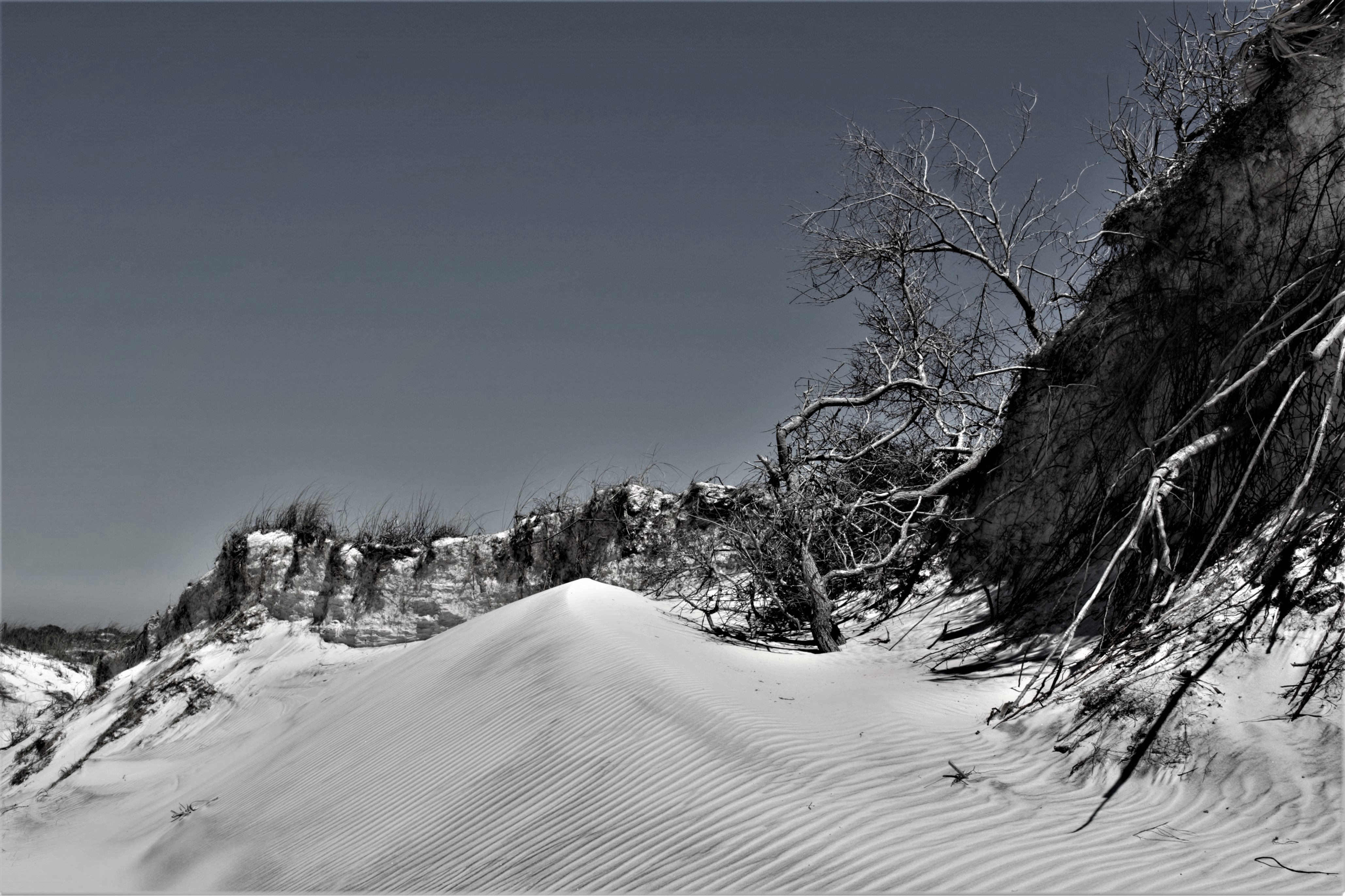 I loved seeing this as we most definitely are on the mend on every level.
If you're thinking of buying or selling, I'll be glad to help you, so let's talk. You can always reach me by calling or texting 850-227-5197 or emailing [email protected]. Either way, I hope to hear from you soon, and thank you so much for taking time out of your busy schedule to stop by today.
Reminder – if you would like to read this with the links to the various listings, I can only email them to you now with our new MLS which I'll be glad to do. Just let me know by sending me a request to [email protected] and I'll set you up to receive my blog post with the links each week.