---

Major celebration this week when after nearly seven months of chassis-jarring, jolting passage through Stumphole, one freshly-paved, gloriously smooth lane re-opened and we can once again glide right through there. It's still one lane so the stop lights remain on either end but it marks most welcome progress none the less.  Seems like a good number of folks celebrated by going out and getting themselves some choice beach real estate, as we closed four sales and wrote up seven new contracts.  Sellers added nine new listings and adjusted prices on four others.  Our inventory ticked up by only one, closing out the week at 249, with 59 houses, 188 lots and two commercial properties listed for sale in the Cape San Blas, Indian Pass and C-30 Corridor MLS market. Let's see what's moving.
The first of our four sales is on Catamaran Drive in Feather Sound, one of the early subdivisions on the Cape. It is a classic old Florida, laid back neighborhood with no HOA or HOA fees, and dolomite streets meandering down to the beach access.   New owners happily picked up the keys at closing on this 3-bedroom, 3-1/2-bath, 2,427 square foot home with an elevator and both bay and gulf views that was listed for $589,900. The sellers bought it in mid-2013 for $350,000, and sold it for $560,000.
Our second sale takes us off the Cape and out onto C-30 where this 62′ wide, 654′ deep, 0.74-acre gulf front lot went under contract early last month with a list price of $319,000. This is a FEMA eligible area. The sellers bought the lot back near the height of the market in mid-2003 for $450,000, and let it go on Tuesday for $310,000.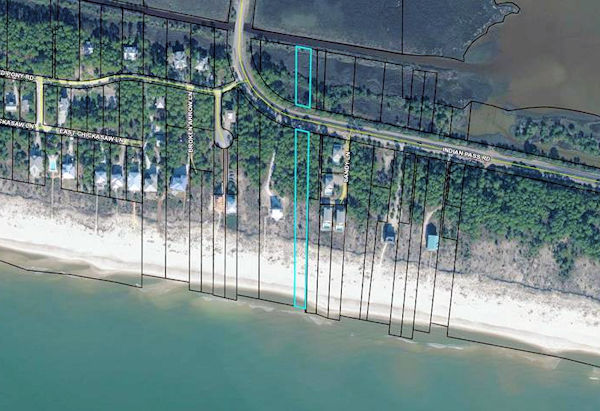 Our next two sales are over on Indian Pass starting with this 50' wide by 960' deep, 1.5-acre gulf front lot listed for $260,000; the seller bought it in early 2015 for $209,000 and sold it on Friday for $255,000.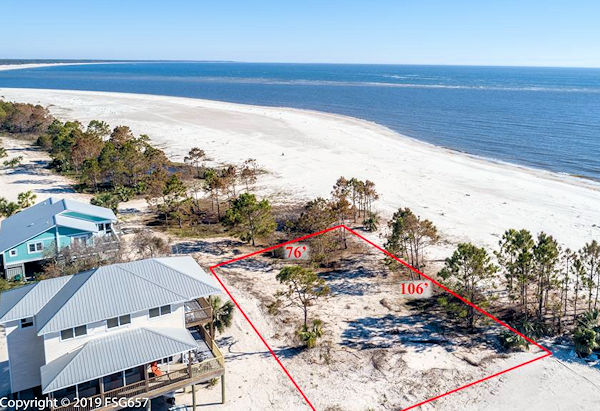 Our fourth and final sale is on the far end of the pass where buyers fell in love with this 75′ by 105′, 0.18-acre  gulf view lot listed for a very attractive $195,000. Though there is a recorded, platted lot seaward of it, according to the MLS notes the owner states that lot is unbuildable. This neighborhood, Indian Pass Beach Subdivision, was platted in the early 1950's and is grandfathered for FEMA flood insurance so the CBRA designation on much of the rest of Indian Pass doesn't apply here. This lot last sold in 2011 for $150,000; prior to that, it sold in 2004 for a whopping $425,000, roughly $565,000 in those inflation-adjusted $$$. This week if went for a far more modest price of $185,000.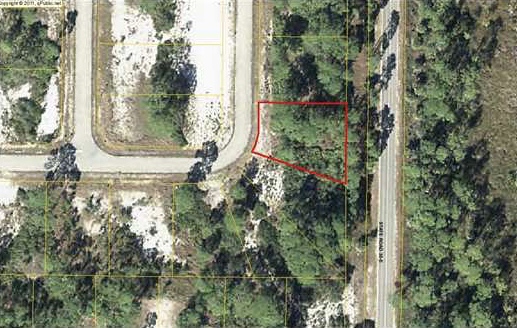 For a look at our seven new contracts, we'll head back over to the north end of the Cape to Park Pointe, an attractive inland subdivision just outside the state park. All of the lots convey with deeded gulf access. Here buyers had their offer accepted on a quarter-acre lot listed for $65,000; the sellers bought it in 2016 for $50,000.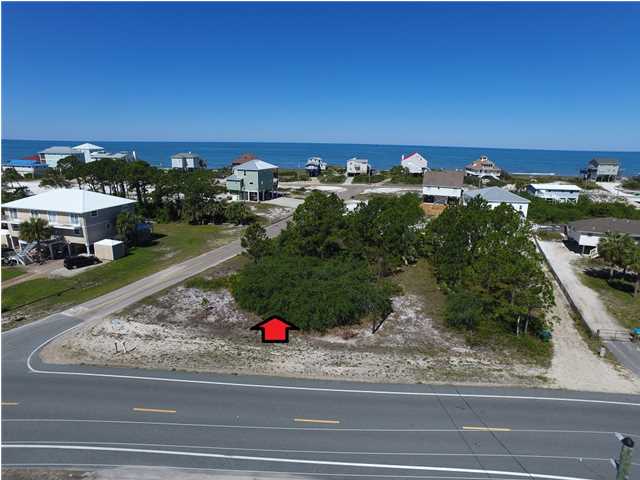 Less than a mile down the beach lies Peninsula Estates, one of the earliest communities on the Cape, platted in the late seventies; it spans from the bay to the gulf, and all of the properties convey with deeded access to both. Once again, no HOA or HOA fees.  All of that sounded pretty good to a buyer this week and they put a contract on this 175′ by 80′, third of an acre lot on the corner of Cape San Blas Road and Sago Drive.  The owners have it listed for $140,00.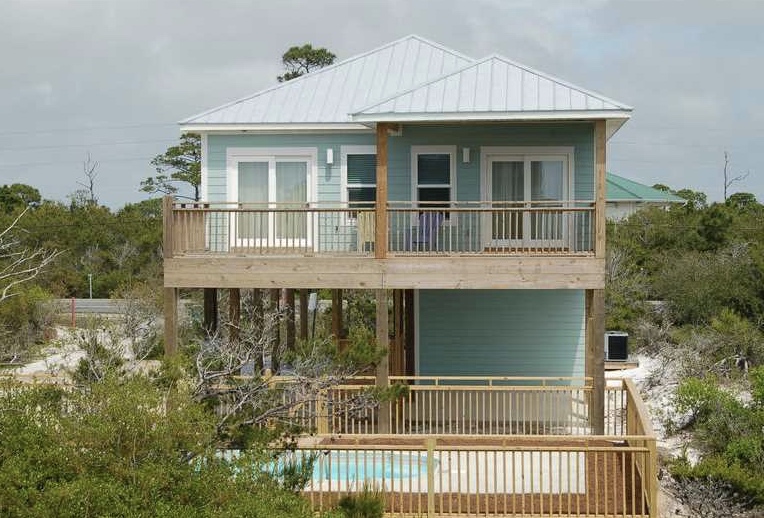 A visitor sensed a sweet deal on Sugar Loaf Lane and submitted a winning offer on this 3-bedroom, 3-bath, 1,694 square foot gulf view beach retreat listed for $589,000. The home is in the X zone, has an in-ground pool, and is being sold fully furnished. The sellers bought it in 2013 as a pre-construction package for which they paid $330,000.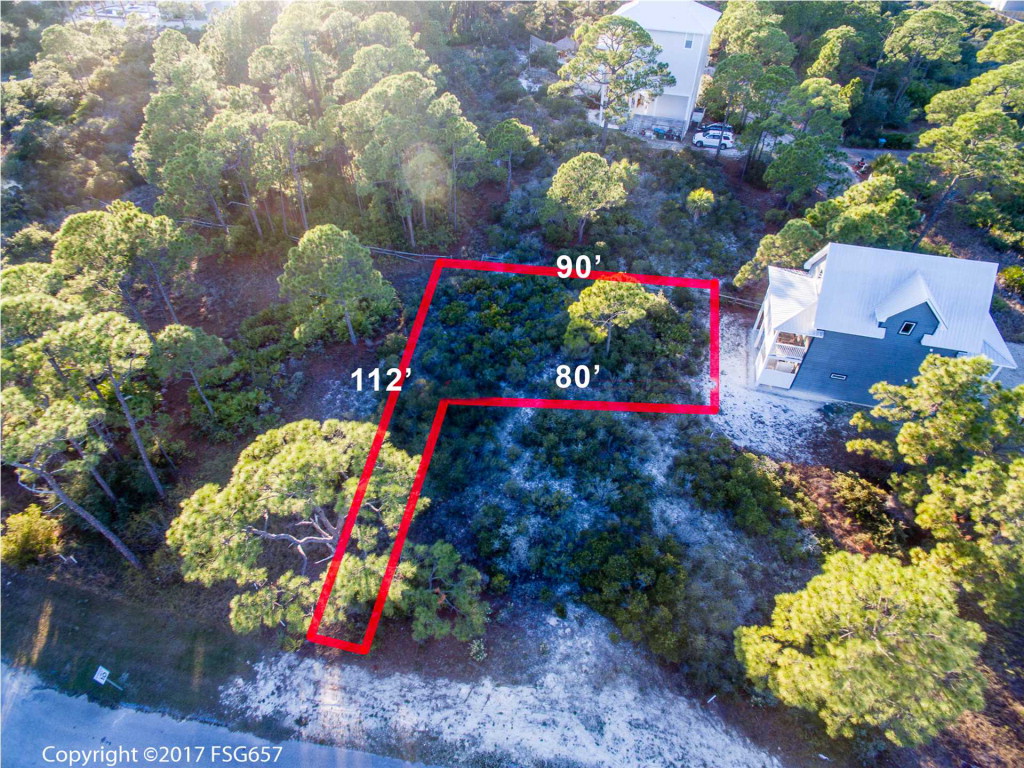 Down on the south side of the Cape on McCosh Mill Road in Piney Woods, buyers were attracted to this 90′ by 57′, 0.13 acre lot listed for $59,900. The sellers bought it back in 2005 for $399,900.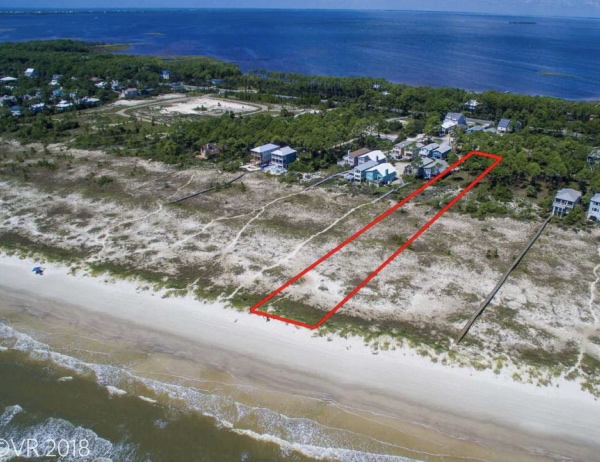 A few blocks east on Pine Bluff sellers accepted an offer on their 55′ by 605′ gulf front lot listed for $269,000. It's about three-quarters of an acre, and there is no HOA. It last sold in 2001 for $320,000.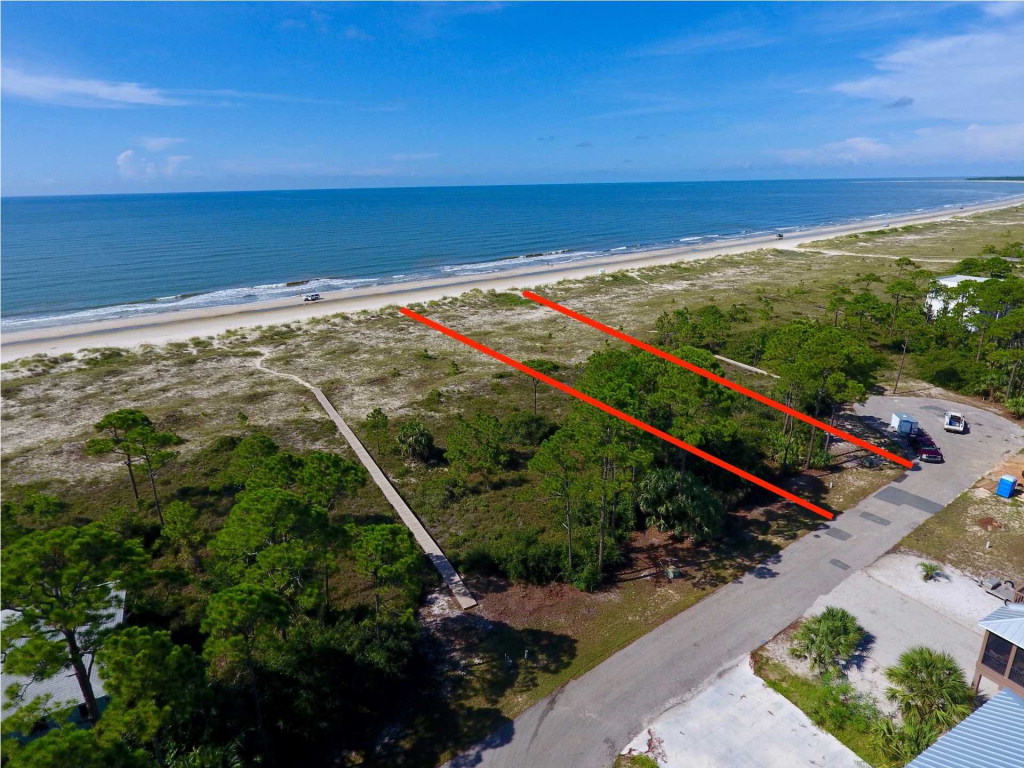 When you turn right onto C-30 as you leave the Cape, the first subdivision you come to on your right-hand side is Curve at the Cape, and it is home to our six contract which is on this 59′ by 473′, 0.63-acre gulf front lot listed for $309,000. It is in a VE flood zone and last sold in 2003 for $510,000.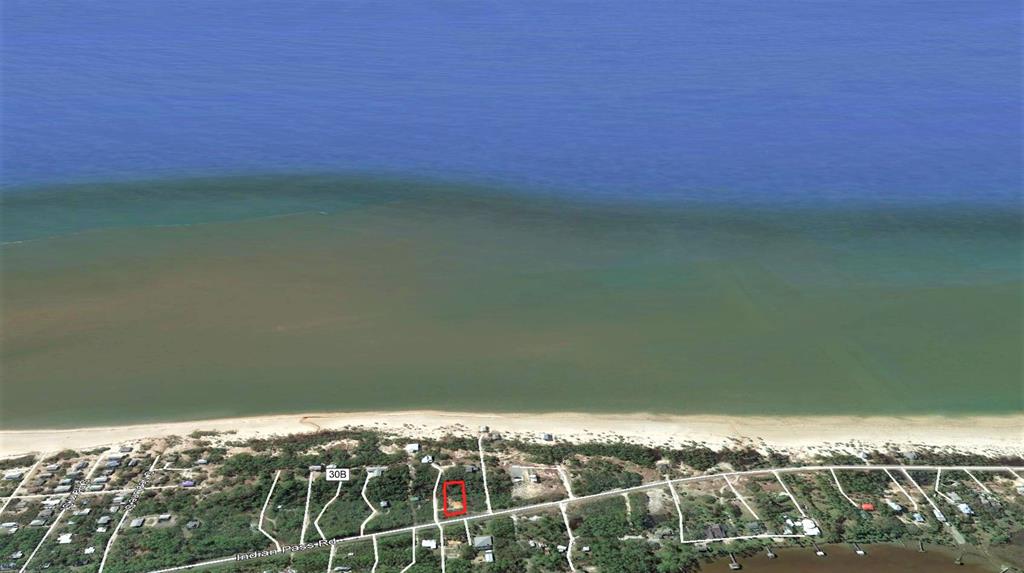 Our seventh and final new contract for the day takes us back over to Indian Pass to this 85′ wide, half-acre, second tier lot listed for $125,000. The sellers have owned it for quite some time so I didn't find any significant sales data on it in the county records.
That brings us up to date for now. Good to see such continuing interest in our market.  Demand is strong and prices are starting to rise.  If you'd like to cruise that highway to happiness at the beach, just let me know. Whether your destination is buying or selling, I can help you. Call me at 850-227-5197 or drop an e-mail to [email protected] and we'll get this party started!  Have a great week and thanks so much for taking time to stop by today.
Reminder – if you would like to read this with the links to the various listings, I can only email them to you now with our new MLS which I'll be glad to do. Just let me know by sending me a request to [email protected] and I'll set you up to receive my blog post with the links each week.