Never have I reveled in the return of Spring and all the greenery of new leaves and wildflowers it ushers in with it as I have this year. So welcome to finally start seeing some leaves on trees and green grass returning.  Since October it has seemed as if Hurricane Michael blew the color green itself totally out of our area and it has been sorely missed. There's a lot of greenery of the $$$ type returning as well fueling a strong market recovery, with five sales and six new contracts this week. Demand remains strong, values are holding with prices slowly starting to rise. Sellers offered up thirteen new listings and adjusted prices on ten others.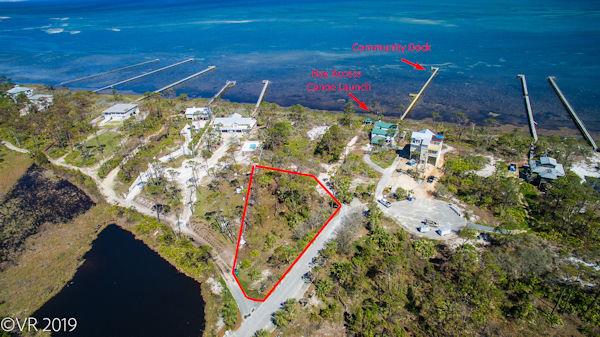 The first of our five sales is on the north end of the peninsula in Hibiscus Bay and Beach, an attractive subdivision adjacent to the south side of Rish Park. A couple staked their claim on this irregularly-shaped 0.46-acre lot which will have great views from a home on pilings of both St. Joe Bay and the Gulf. This community includes deeded gulf and bay access, a walkover out over the bay, community pool, and a walkway to the beach with a gazebo gracing the shoreline to savor our beautiful sunsets. The sellers bought it just last September for $76,000 but have decided to look for an existing house rather than build and listed it a couple of weeks ago for $86,000.  It went under contract quickly and sold on Wednesday for $83,000 cash.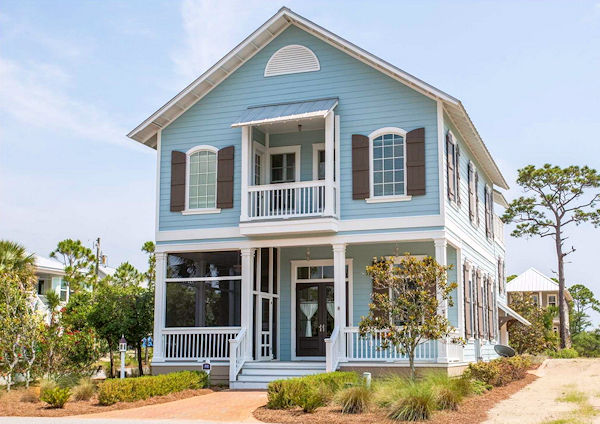 This next sale is on the south side of the Cape in Jubilation where this 4-bedroom, 4-1/2-bath, 2,574-square foot gulf view home went under contract the first week of March with a list price of $629,900. Jubilation is a gated community built by Ashwood Development, the same folks who brought us Ovation on the north side of the Cape. This attractive neighborhood of handsome homes such as this includes a community pool overlooking the gulf.  The new owners picked up their keys at closing on Tuesday for $590,000.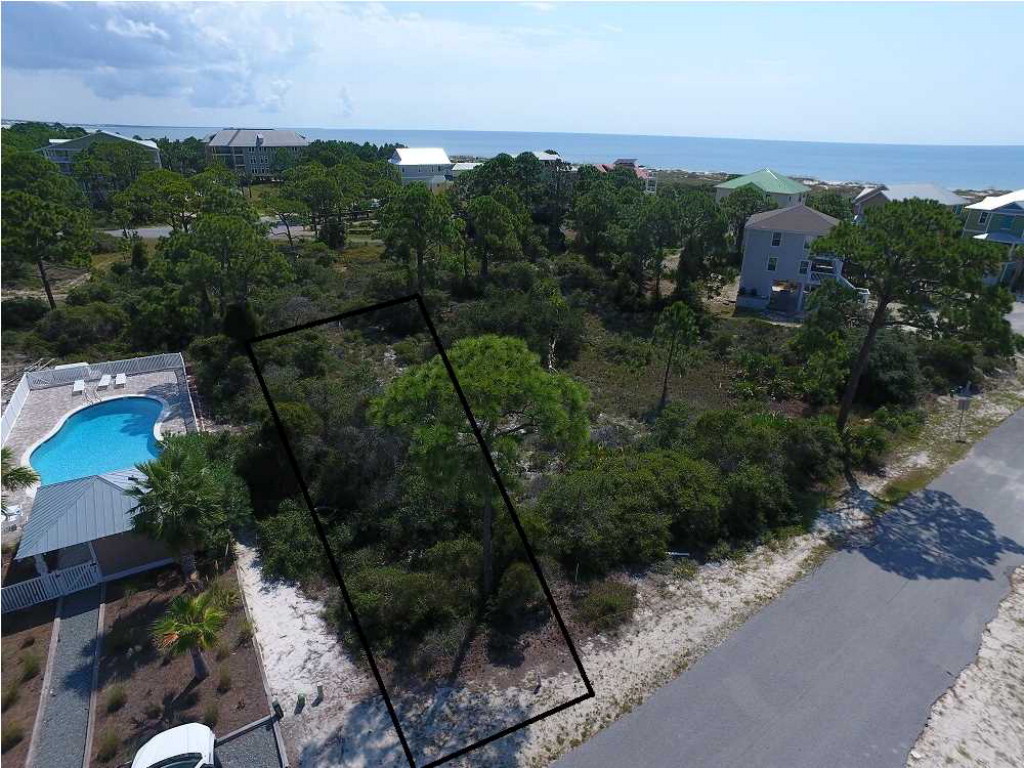 Sale number three is just a few blocks away on McCosh Mill Road in Piney Woods.  Sellers bought this  58′ by 131′ 0.16-acre pool side lot in mid-2015 for $114,900, had it listed for $109,000, and signed over the title on Monday for $98,000.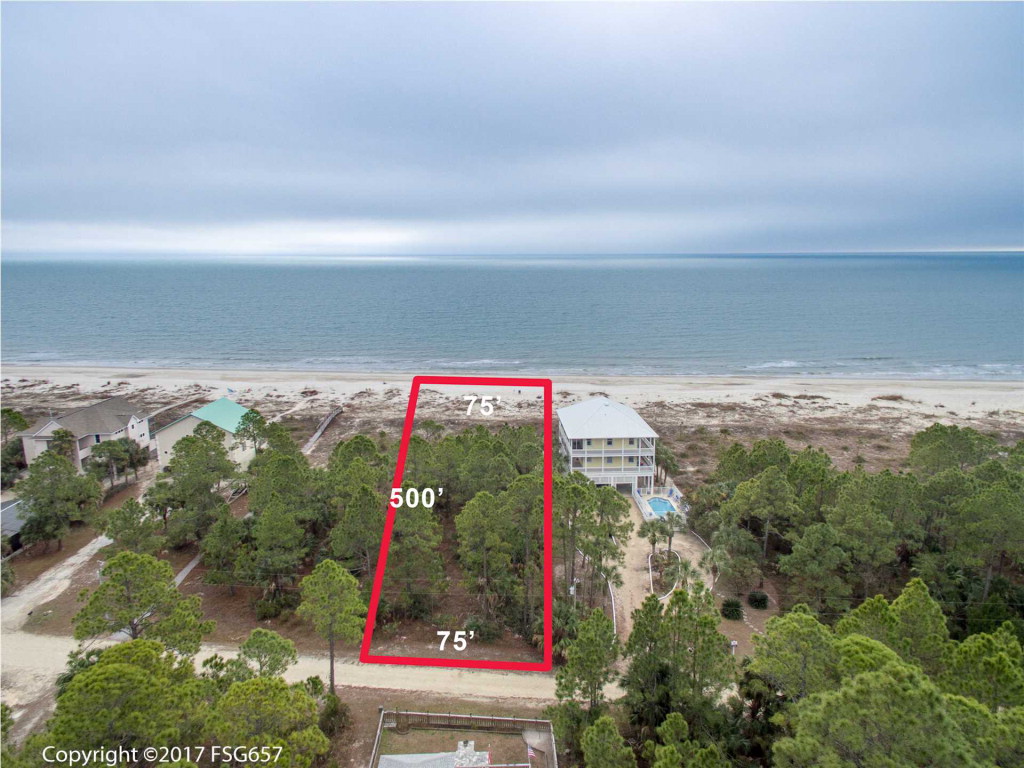 These final two sales are both over in the Indian Pass area on Canoe Lane, starting with this spacious 75′ wide by 500′ deep, 0.85-acre gulf front lot listed for $432,000. There are no HOA fees associated with this property. The sellers have had it for quite some time so I didn't find any relevant sales history in the property appraiser's records. Although this sale was only recorded in the MLS this week, it apparently actually closed back on April 12; I'm not sure why there was such a long delay in entering it but I want to include it as it is a gulf front comp.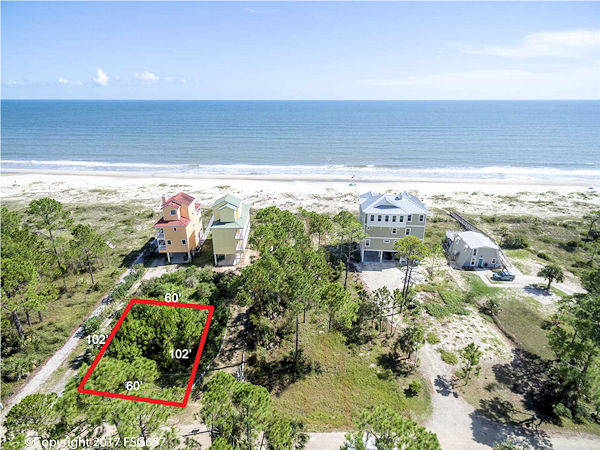 Nearby also on Canoe Lane this 60′ by 102′, 0.14-acre first tier lot listed for $165,000 sold last Friday for $160,000. This is a FEMA-eligible property with septic tank in place and conveyed with house plans and survey.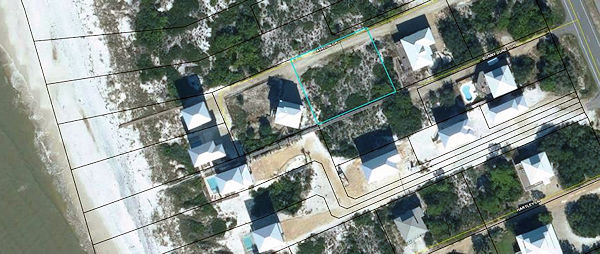 Now on to our six new contracts returning to the Cape on Avalon Drive just a bit south of Rish Park. I listed this 112′ by 133′, third of an acre X zone lot in early April and it went under contract on Wednesday with a list price of $169,000.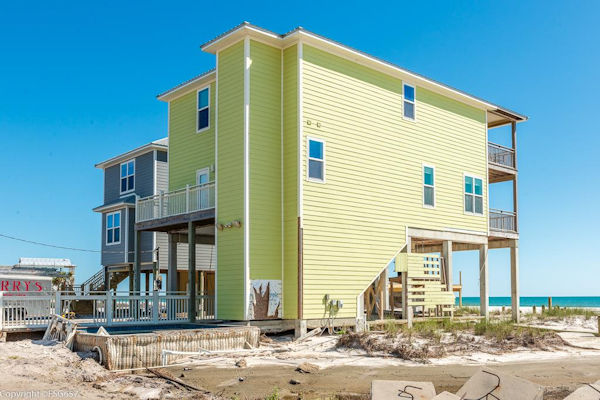 This house is located down towards Stumphole and is on a 45′ wide gulf front lot. The seller bought the lot in 2012 for $125,000 and built the 4-bedroom, 3 1/2-bath, 2,516 square foot home the same year. The MLS notes state the home sustained foundation and pool damage, that it needs AC and elevator repair and is being sold AS IS. It was listed on Thursday a week ago for $699,000 and went under contract in just five days.  You can see from the photo it got banged up pretty bad by Michael with a lot of sand swept away both around and under it.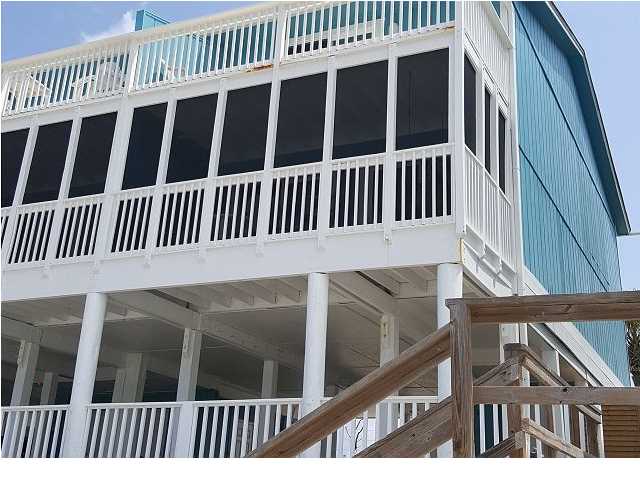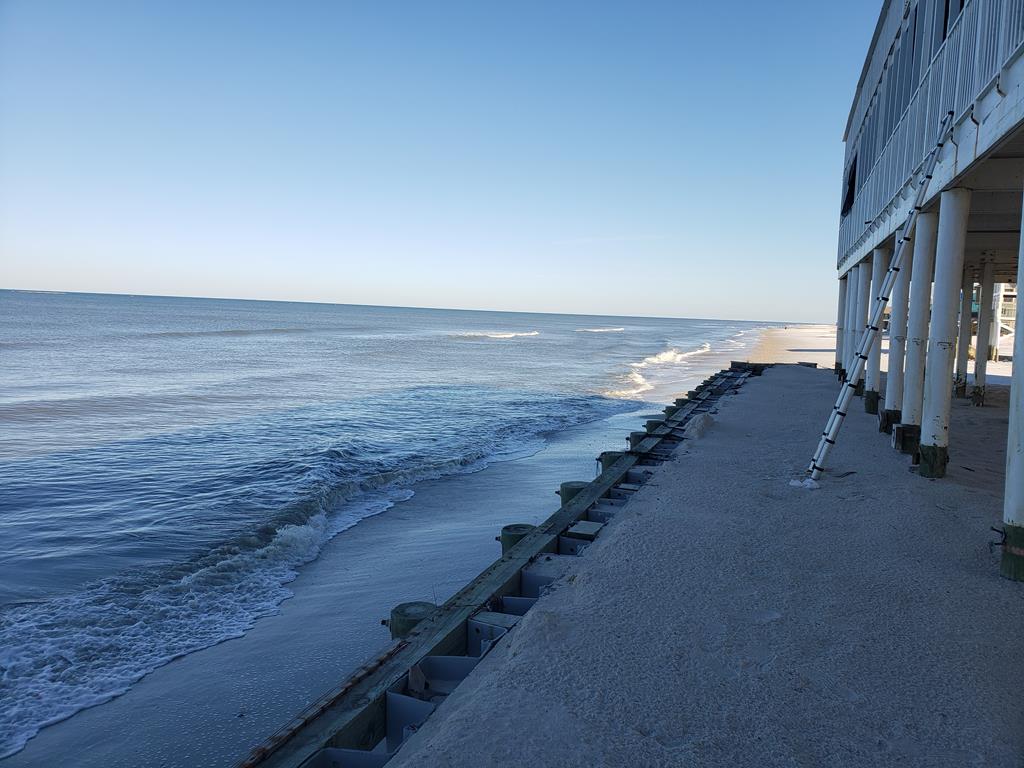 Here's another storm-damaged gulf front fixer-upper that hit the market on on Thursday and immediately went under contract the following day. It's a 3-bedroom, 2-1/2 bath, 1,360 square foot townhouse in Sunrise Sunset, just north of the rocks. This complex got slammed hard by Michael with major erosion around the pilings.  The owners have hauled in I don't know how many dozens of truckloads of sand since October trying to rebuild an access drive up to the foundation. The first photo is pre-Michael. You can see from the second recent photo how the surf is right at the seawall. All of the infrastructure under these units was destroyed – entry stairs, A/Cs, etc. There is interior damage as well, and with no A/C inside for seven months you can imagine what other issues there likely are. Anyway, this unit and one other were listed for $149,900 apiece and one has already been spoken for.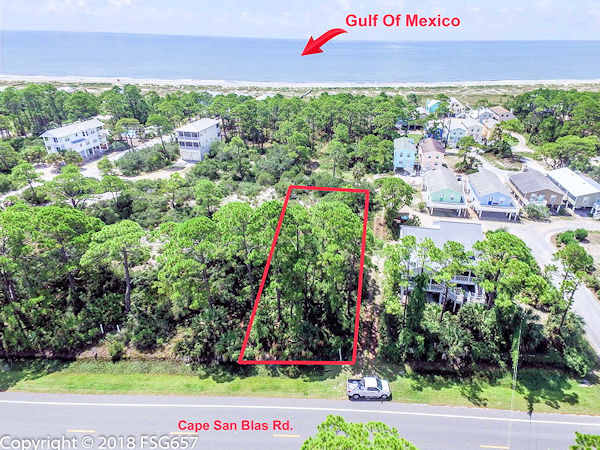 These next two contracts are down on the south side of the Cape, starting with this 90′ by 222′, 0.39-acre road front lot listed for $85,000. It is mixed use residential or commercial so it will be interesting to see what the new owners' plans are for it when it closes.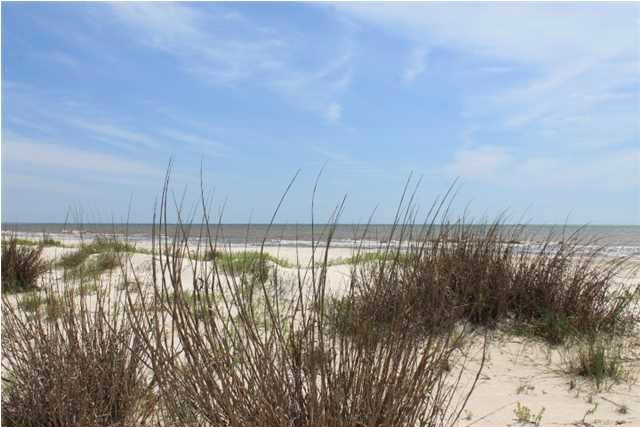 Contract number five is on Villa del Sol, a 21-acre subdivision on the south side of the Cape with 680′ of gulf front, a remnant of the real estate boom of the early 2000's.  The developers back then installed brick paver roads, all of the infrastructure such as water, sewer, underground electric and cable, and even pre-paid for sewer taps for all of the 48 lots.  The market crashed, and they lost it. The current owners purchased the common areas and the 43 un-sold lots in early 2013 for $1,837,500 as a distressed sale.  They put it back on the market in February with a list price of $3,650,000, and accepted an offer for it on Friday.
We'll wrap things up over on SR-30, just a lit bit down the road when you turn left off of the Cape heading towards town.  This 3-bedroom, 2-1/2-bath, 1,380 square foot home caught someone's eye on Thursday. It sits on a half-acre lot in a FEMA-eligible area. The owners bought it in mid-2015 for $170,000 and have it listed for $292,500.
That brings us up to date for this week. You can clearly see the demand for homes is strong and our inventory remains small. If you have been considering selling, let me know and I will be glad to do a comparative market analysis (CMA) for you without cost or obligation to see what it will likely bring in our current market. You can always reach me by calling or texting 850-227-5197 or emailing [email protected]. Hope to hear from you soon, and, as always, I thank you so very much for taking time out of your busy schedule to stop by today.
Reminder – If you would like to read this with the links to the various listings, I can only email them to you now with our new MLS which I'll be glad to do. Just let me know by sending me a request to [email protected] and I'll set you up to receive my blog post with the links each week.