It's been a fun week around the Forgotten Coast with the annual influx of Plein Air artists out and about capturing our beautiful area on their canvases. Buyers captured some real estate for their portfolios as well, closing three sales and writing up four new contracts. Sellers listed nine properties for sale, and changed prices on four others.  We end the week with our inventory up five from two weeks ago (somehow I spaced tabbing the totals last week) at 254, with 59 homes, 193 lots and 2 commercial MLS listings in the Cape San Blas, Indian Pass and C-30 Corridor market.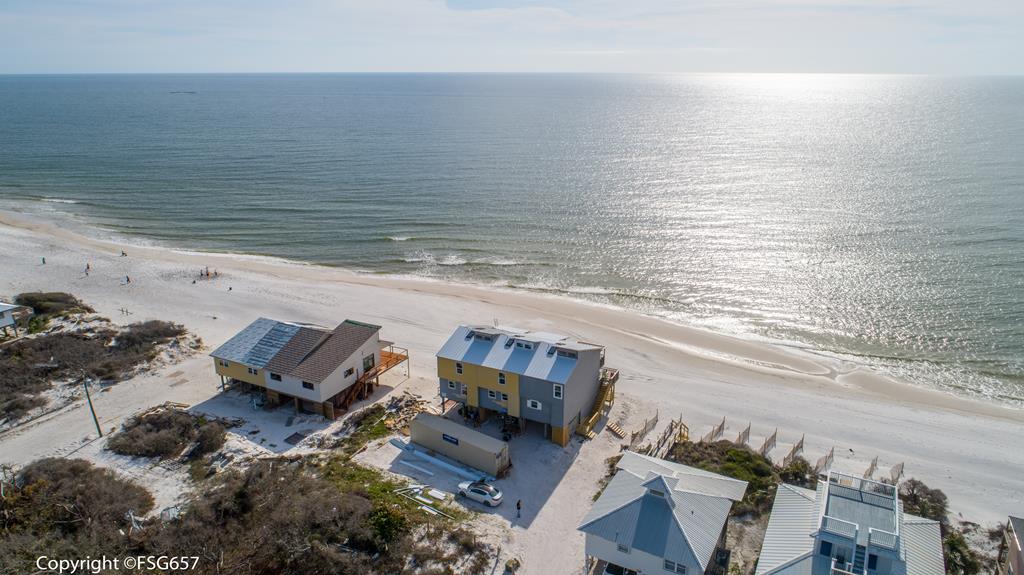 The first of our three sales is one of these three gulf front townhouses on Seahorse Lane recently listed for $399,900. As you can see in the photo, since Michael the triplex essentially sits on the beach. When I moved here in 1994 there were five similar townhouses seaward of them that were washed away by Opal. The sellers bought the 2-bedroom, 2-1/2-bath, 1,224 square foot end unit in early 2016 for $245,000 and have made a lot of upgrades since then. New owners took title last Friday for $389,900.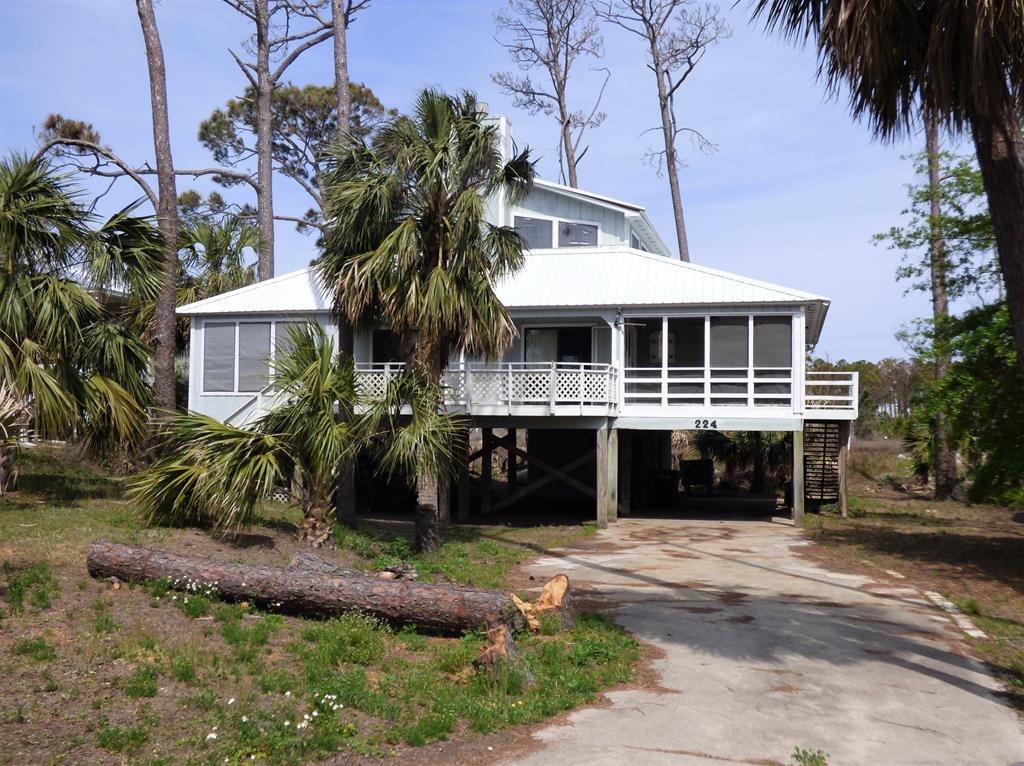 Our second sale is this 3-bedroom, 2-bath, 1,599 square foot home built in 1988 labeled as a fixer upper down on the south side of the Cape in Boardwalk. When it was listed on April 3 for $299,900, it received multiple offers within two days, and went under contract on the third day.  The sellers bought it in 2010 for $175,000 and sold it on Friday for $295,000 cash.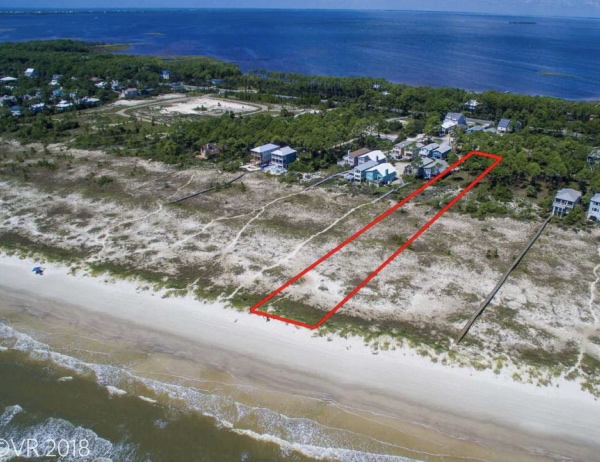 Our third and final sale is a few blocks east down Cape San Blas Road in Pine Bluff. Sellers bought this 55′ by 605′ gulf front lot in 2001 for $320,000, listed it last September for $269,000, and sold it on Wednesday for $250,000 cash. It's about three-quarters of an acre, and there is no HOA.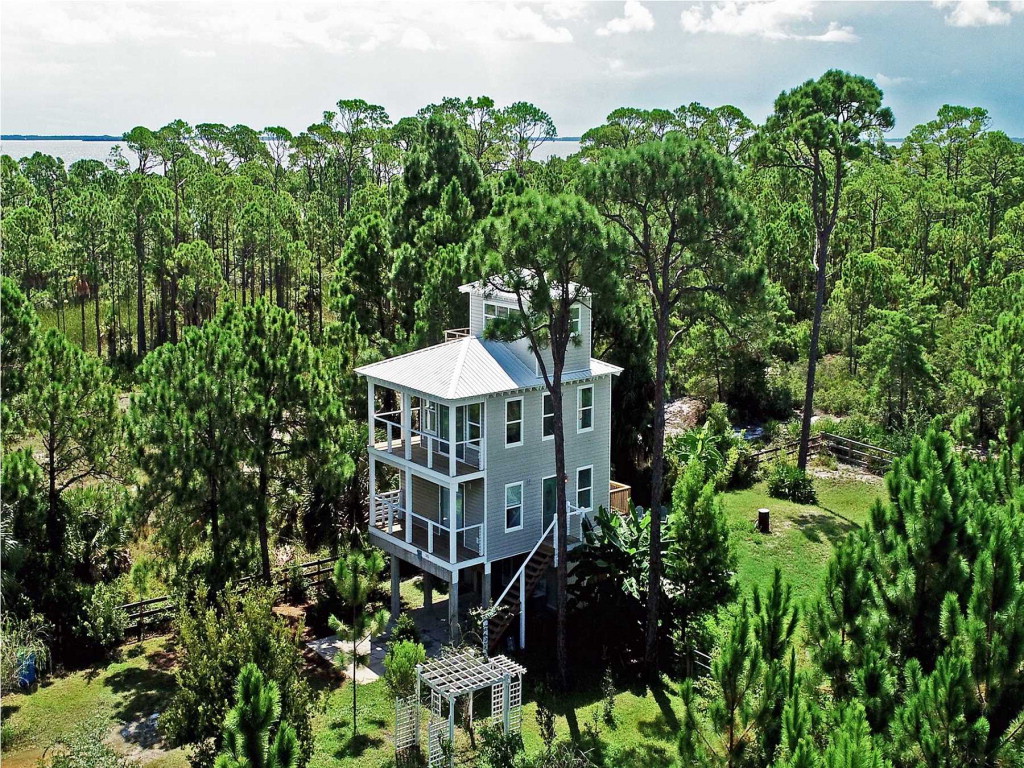 Now on to our four new contracts, kicking off on the north end of the Cape on Blue Heron Drive, the street adjacent to the south side of Coneheads 8020 restaurant. This cute little 2-bedroom, 2-bath, 1,040 square foot cottage is tucked back away off the road on a quiet half-acre lot with views of St. Joe Bay.  The owner bought it in early 2014 for $235,000, listed it on May 3 for $299,000 and had it under contract by the following day.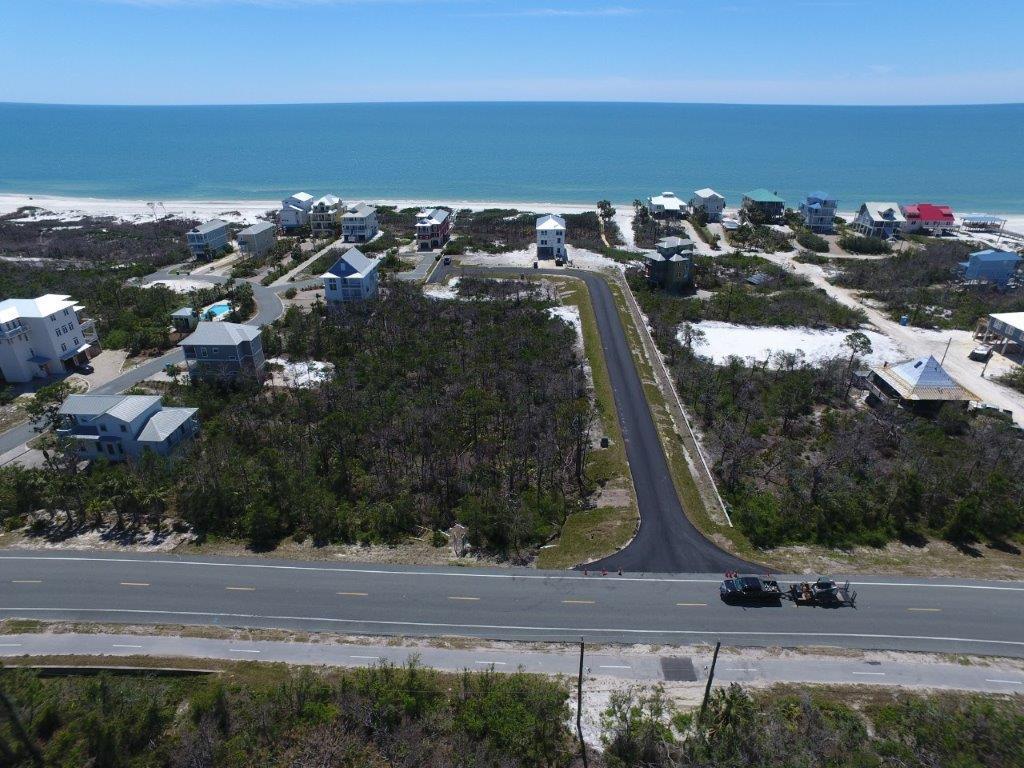 Buyers were drawn to a fourth-tier lot in Monarch Beach listed by the developer for $168,5000. It has been on the market since 2017, when this little subdivision was platted. It is located on the Cape just a bit south of Rish Park and Hibiscus Beach and has modest annual HOA fees of only $500.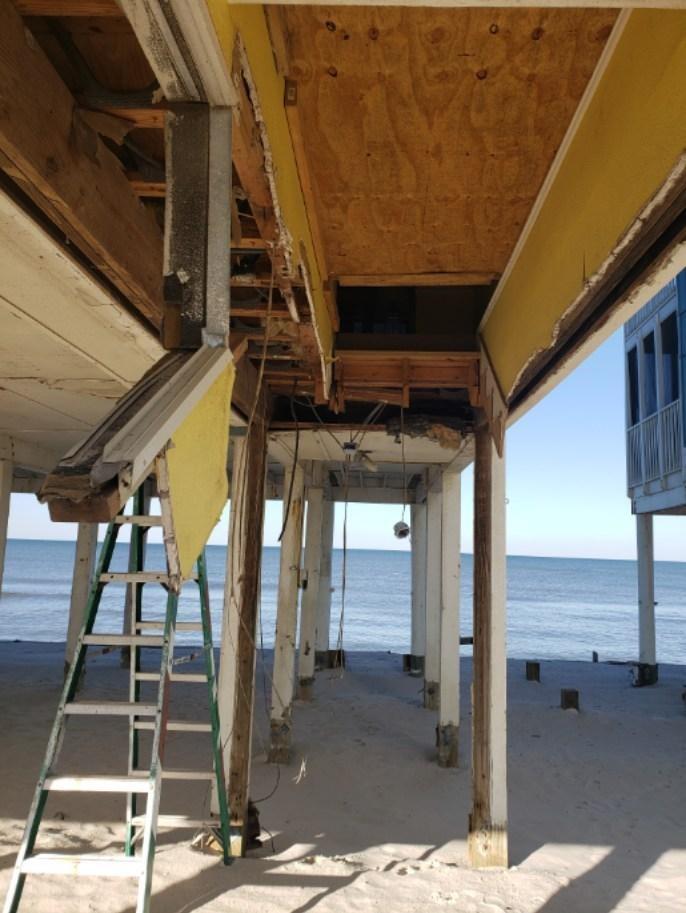 Here's the second one of those two storm-damaged gulf front fixer-uppers that hit the market last week and one of which went immediately went under contract the following day. This one is also a 3-bedroom, 2-1/2 bath, 1,360 square foot townhouse in Sunrise Sunset, just north of the rocks. As you can see, this complex got slammed hard by Michael with major erosion around the pilings.  The owners have hauled in I don't know how many dozens of truckloads of sand since October trying to rebuild an access drive up to the foundation. When you pull up the listing, the primary photo is pre-Michael. Scroll down through all of the "before" photos and then you'll see the "after" shots, like the one I'm posting here. All of the infrastructure under these units was destroyed – entry stairs, A/Cs, etc. There is interior damage as well, and with no A/C inside for seven months you can imagine what other issues there likely are. Anyway, two of these units were listed for $149,900 apiece and now both have been spoken for. I wonder if when it's restored the new rental name might be "Handyman's Heaven"?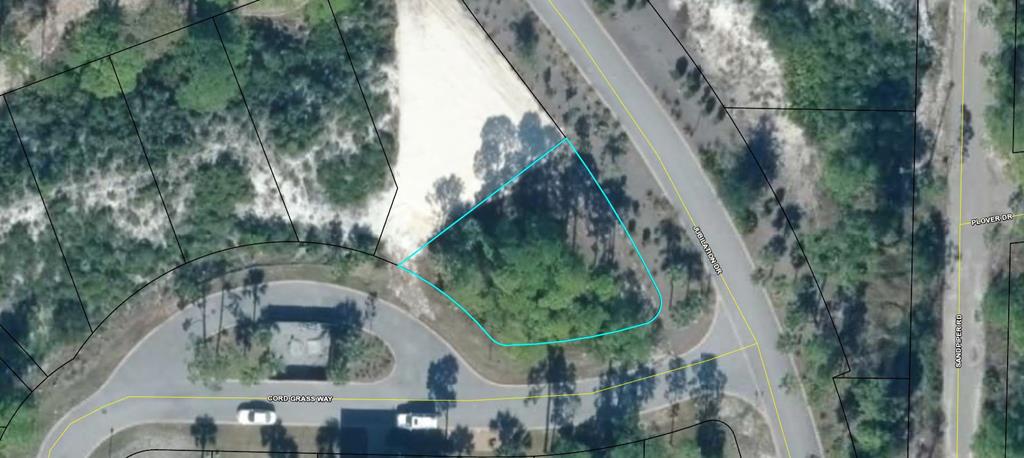 Back down on the south side of the Cape in Jubilation, buyers had their offer accepted on this interior lot located near the gated community entrance.  Jubilation has a gulf view pool and deeded beach access with a wooden walkover.  The sellers paid $335,000 for the property at the height of the market boom in 2004 and have had it listed for $57,500.
That does it for this week. If you're interested in finding out about coastal opportunities or if you're considering selling, let me know and I'll be glad to help you either way. Call me at 850-227-5197  or send me an email to [email protected] and we'll get started. Have a terrific week, and thanks so much for taking time out of your schedule to stop by today.
Reminder – If you would like to read this with the links to the various listings, I can only email them to you now with our new MLS which I'll be glad to do. Just let me know by sending me a request to [email protected] and I'll set you up to receive my blog post with the links each week.