Absolutely gorgeous week wrapping up with lots of visitors out on the beach while road reconstruction and repair work continues area-wide. We've been busy with real estate activity as well, with six sales  and four new contracts, and a lot of new For Sale signs went up with sellers adding fourteen new listings to the mix, and changing prices on three others. With all that activity our inventory grew by nine, closing the week at 263, with 62 houses, 199 lots and 2 commercial properties listed for sale in the Cape San Blas, Indian Pass and C-30 Corridor MLS market.  Let's take a look at what's moving.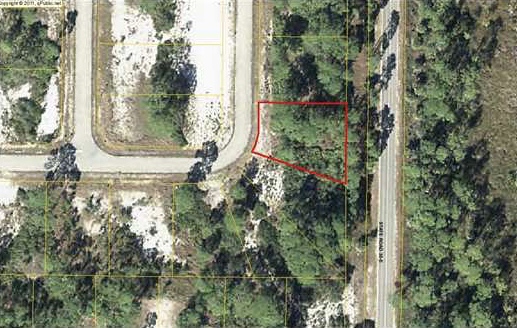 For the first of our six sales, we'll head up to the north end of the Cape to Park Pointe, an attractive inland subdivision just outside the state park. All of the lots convey with deeded gulf access. The sellers bought the quarter-acre lot in 2016 for $50,000, had it listed for $65,000, and signed over the title to the new owners on Friday for $63,000 cash.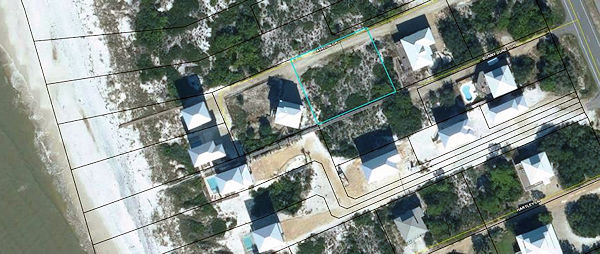 Our second sale is on Avalon Drive just a bit south of Rish Park. I listed this 112′ by 133′ third of an acre X zone lot on April 2 and and it went under contract May 1 with a list price of $169,000.  The buyers had had their eye on this lot for some time over the years and jumped on it as soon as it became available.  They happily took title on Friday for $168,000 cash.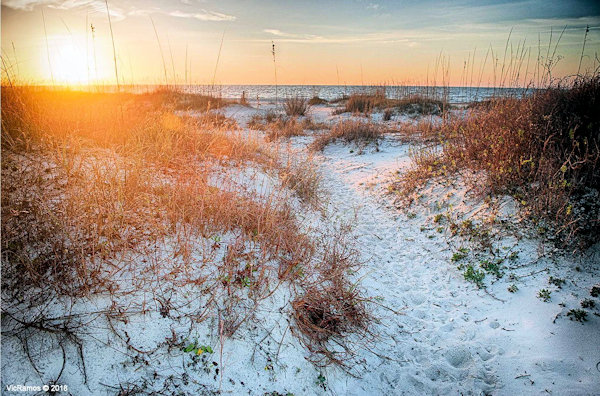 About a mile or so down the beach, the parties went to the closing table over this gorgeous gulf front lot in Sunset Beach Estates. This is one of the widest subdivision gulf front lots on the Cape, with 63' of waterfront and a depth of 945' for a little over 0.6 of an acre.  This lot was listed for $649,000 and closed last Friday for $630,000. There are two remaining similarly-sized gulf front lots in this premier little gulf front subdivision each priced at $649,000.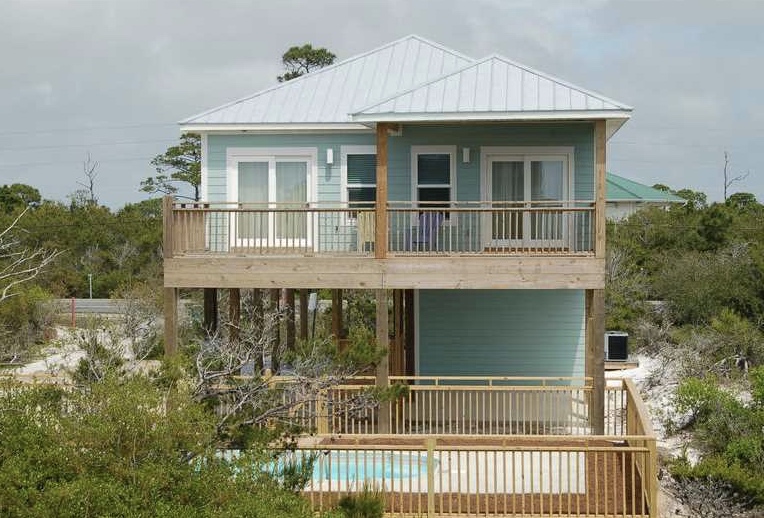 A buyer sensed a sweet deal on this 3-bedroom, 3-bath, 1,694 square foot gulf view beach retreat on Sugar Loaf Lane listed for $589,000. The home is in the X zone, has an in-ground pool, and is being sold fully furnished. The sellers bought it in 2013 as a pre-construction package for which they paid $330,000 and handed over the keys on Monday for $550,000.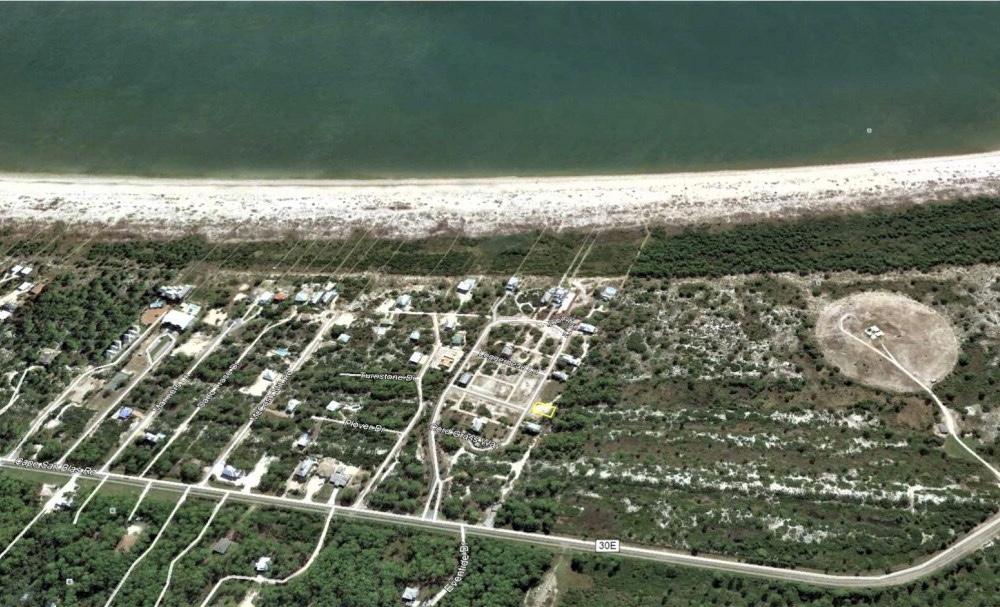 Down on the south side of the Cape in the gated community of Jubilation our fifth sale was on a 50′ by 85′ X zone lot listed for $59,900 which last sold for $325,500 in the summer of 2004. It closed last week for its full list price of $59,900.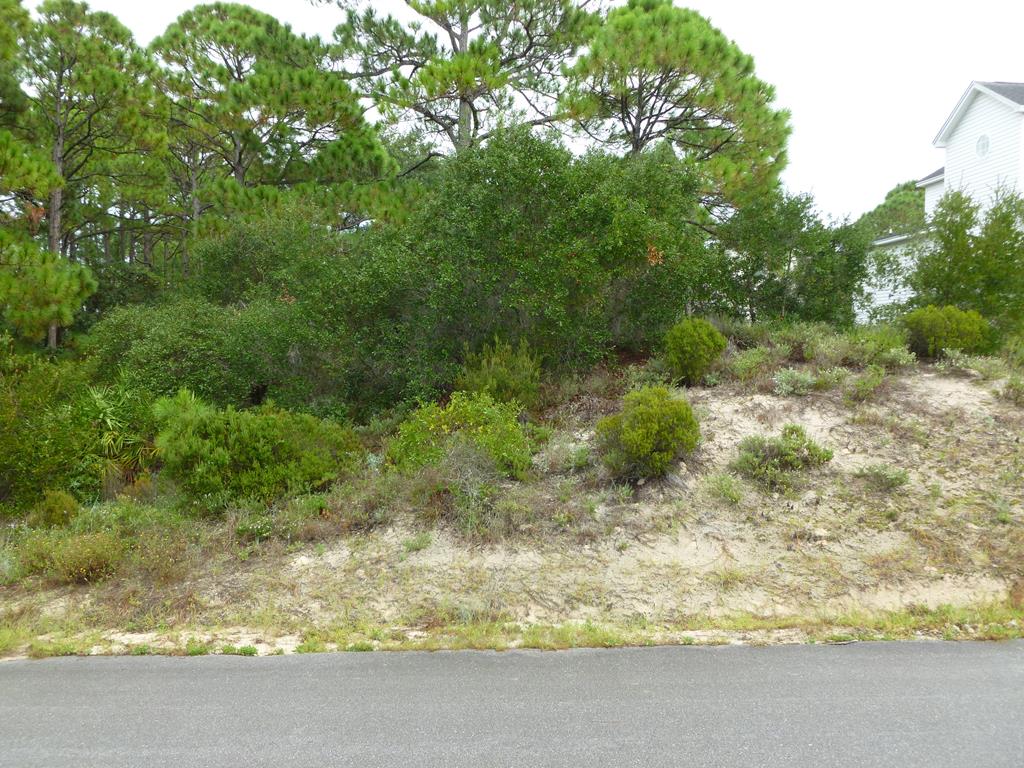 Our sixth and final sale takes us maybe a mile or less down the road to Pebble Beach Road in Surfside Estates where this 75′ by 100′, 0.172-acre X zone lot went under contract in mid-April with a list price of $77,000. The sellers bought it in early 2018 for $41,500 and sold it on Monday for $72,900, less than half  of the $160,000 it sold for in 2004.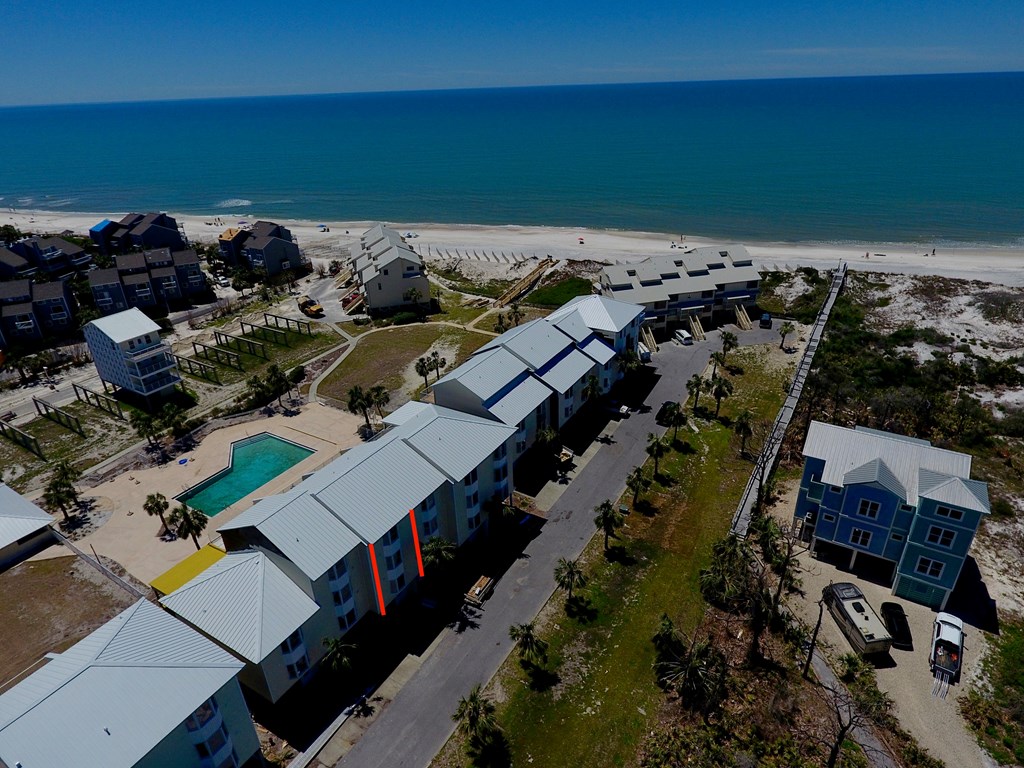 Now on to our four new contracts returning to the north end of the Cape, this time stopping in at Seacliffs where buyers snapped up this 4-bedroom, 4-1/2-bath, 1,944 square foot townhouse with a gulf view. It's new to the market, entering the MLS less than three weeks ago.  Michael did some minor damage but repairs are underway.  The sellers bought it back in 2005 for $465,000 and have it listed for $399,900.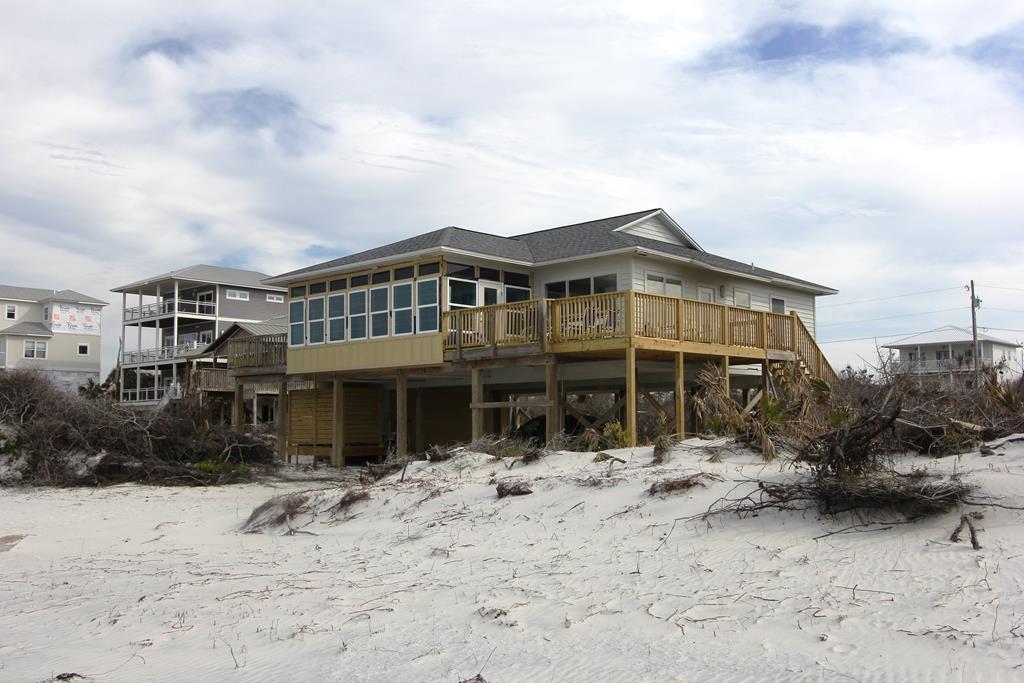 Down on Haven Road buyers submitted an offer on this 4-bedroom, 2-1/2-bath, 1,958 square foot home situated on a 128′ wide gulf front setting. It was built in 1988 but has been well-maintained and upgraded over the years so the county rates it as an effective year built of 2010. The family has owned it since at least 1995 so no sales history on it. It is being sold mostly furnished and is listed for $1.2M.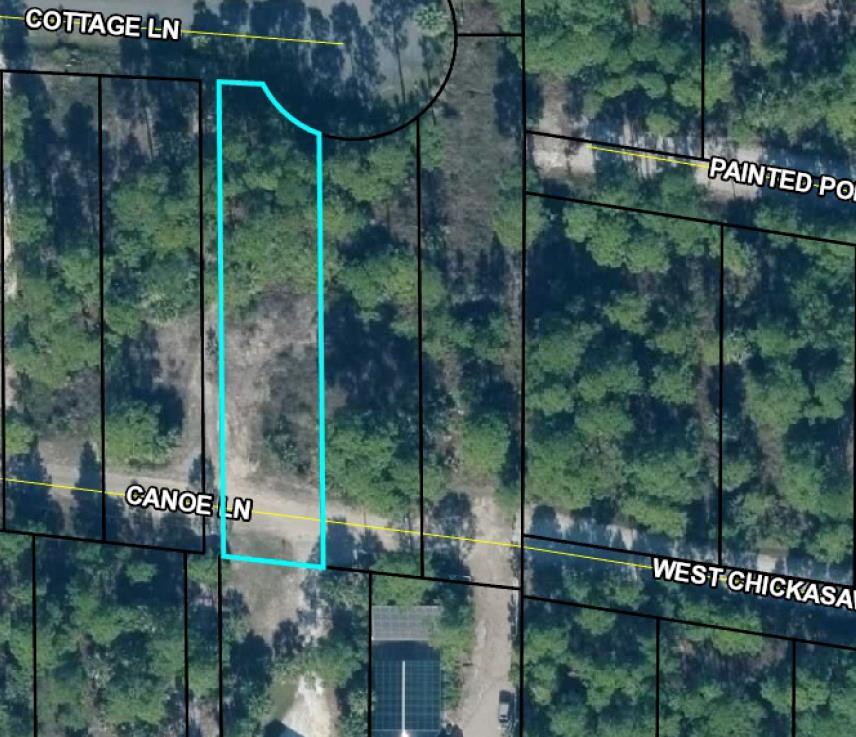 We'll leave the Cape for the first time today and head over towards Indian Pass to The Cottages at Indian Summer where this 50′ by 230′, quarter-acre first tier lot went under contract last weekend with a list price of $125,000. It last sold in 2011 for $45,000.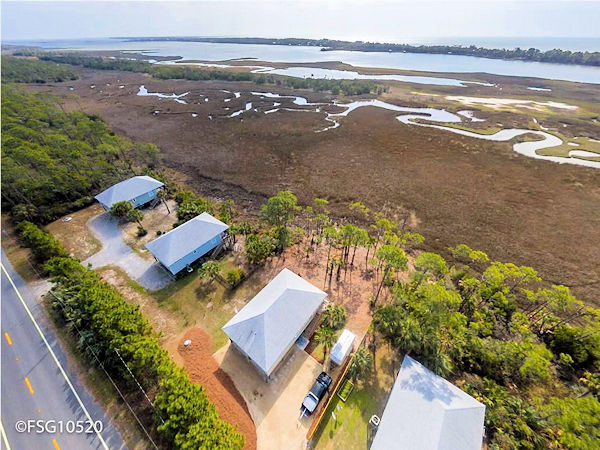 To wrap things up today we'll go out onto C-30 and travel east a few miles past the Indian Pass Raw Bar, to this 3-bedroom, 2-bath, 1,200 square foot home overlooking Indian Pass Lagoon. The waterfront home was built in 2008 and is being sold unfurnished for $270,000. The sellers bought it in early 2017 for $204,000. If it looks familiar that's because it was under contract once before in early March but came back on the market again shortly thereafter. Let's see if they can make it all the way to the finish line this time.
And that brings us all up to date on our sizzling market.  Proud to see the Cape continuing to sweep aside the wrath of Michael and carrying on so well. Demand for property is strong and our housing inventory remains low, so if you're an owner who has been toying with the idea of selling, this is a great time to consider moving forward with that notion. To see if the time is right for you, give me a call at 850-227-5197 or send an email to [email protected] and I'll be glad to talk with you and prepare a no-cost, no-obligation comparative market analysis to see what your property might bring in our current market. I hope all is well with you and your family and greatly appreciate your taking time to stop by today.  Have a terrific week and hope to see you back here soon!
Reminder – If you would like to read this with the links to the various listings, I can only email them to you now with our new MLS which I'll be glad to do. Just let me know by sending me a request to [email protected] and I'll set you up to receive my blog post with the links each week.