As much of the nation sweltered in a record-breaking summer heat wave, our sizzling hot real estate market kept pace, turning in two sales and eight new contracts.  Sellers added nine new listings, and changed prices on five others.  Our inventory shed two, closing the week at 288, with 71 homes, five commercial properties, and 212 lots listed for sale in the Cape San Blas, Indian Pass and C-30 Corridor MLS market. Let's jump right in and see what all the action has been.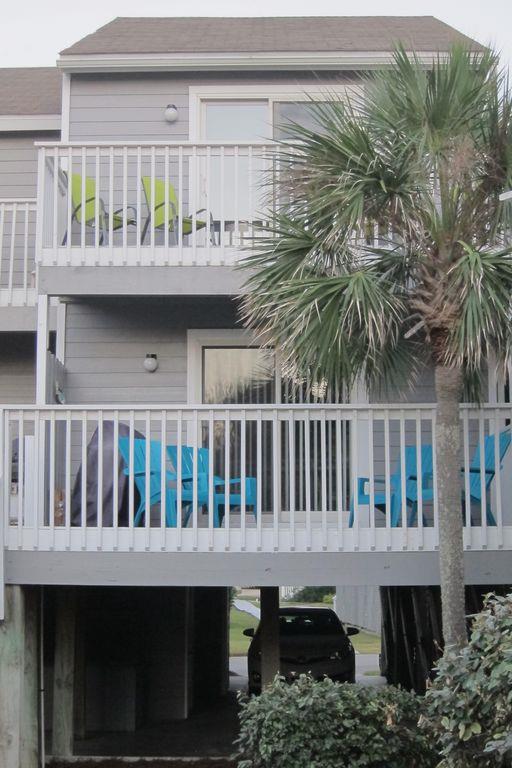 For the first of our two sales, we'll head up to Barrier Dunes on the north side of the Cape where this 2-bedroom, 2-bath, 1,244 square foot gulf view townhouse on Barrier Dunes Drive has been under contract since late May with a list price of $335,000. It's a good rental property with reported annual gross rental income of $32,000. The seller bought it in the summer of 2012 for $200,000, and sold it on Monday for $332,000.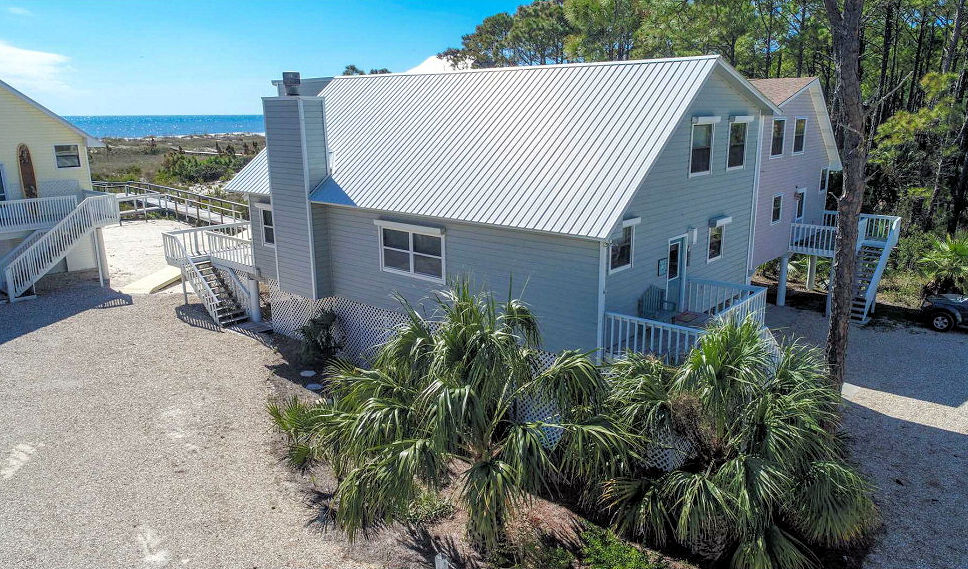 Our second sale is on the south side of the Cape in Cape Dunes where this 4-bedroom, 4-bath, 2,324 square foot gulf view single family home was listed for $499,000. It was built around 1984 and is being sold by the original owner who paid $84,000 for it way back then. On Thursday they turned over the keys to the new owners for $490,000. This little neighborhood is close to my heart as this is where dear friends let my husband and I with our two cats stay after Hurricane Michael for over a month until we could move back into our home.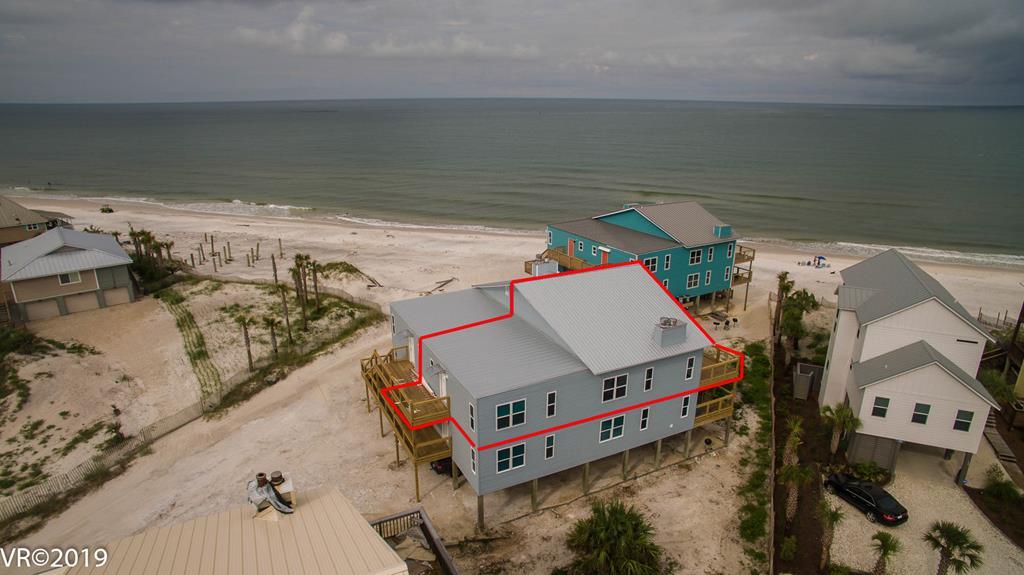 Now on to our eight new contracts starting with this newly iisted condo in a second tier quadplex on Antiqua Drive, back behind Pristine Properties. This 2-bedroom, 2-bath, 1300 square foot top floor unit last sold in 2015 for $260,000. It was built in 1985 and has undergone a major renovation in the wake of Hurricane Michael, emerging with a totally new lead on life with a new roof, all new windows and doors, new decks and stairs and myriad other upgrades. She's looking great and ready for another 34 years of fun in the sun. Several offers were submitted within hours of it hitting the MLS last Sunday with a $409,000 price tag.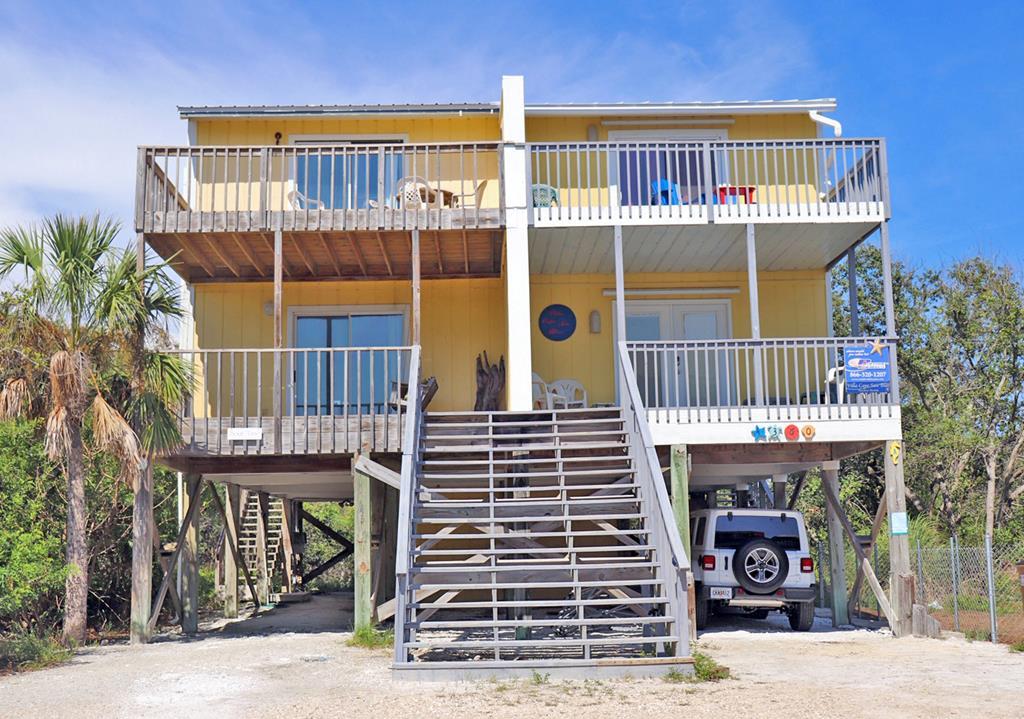 A little bit south we have another 2-bedroom unit under contract, this with 2-1/2 baths, and 1,276 square feet of living space in one side of a gulf view duplex on Ebbtide. The sellers bought it in 1996 for $71,000 and have it listed for $269,000.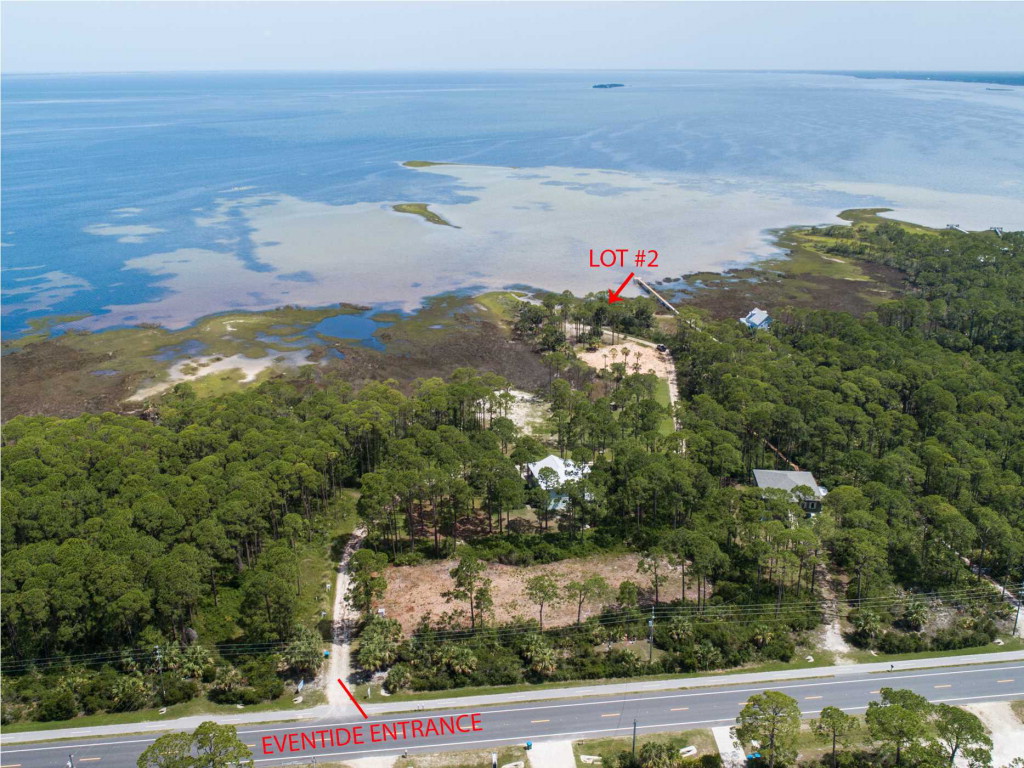 Back down on the south side of the Cape in Eventide buyers penned a contract on a quarter-acre bay view lot listed for $69,900 which last sold in 2003 for $180,000.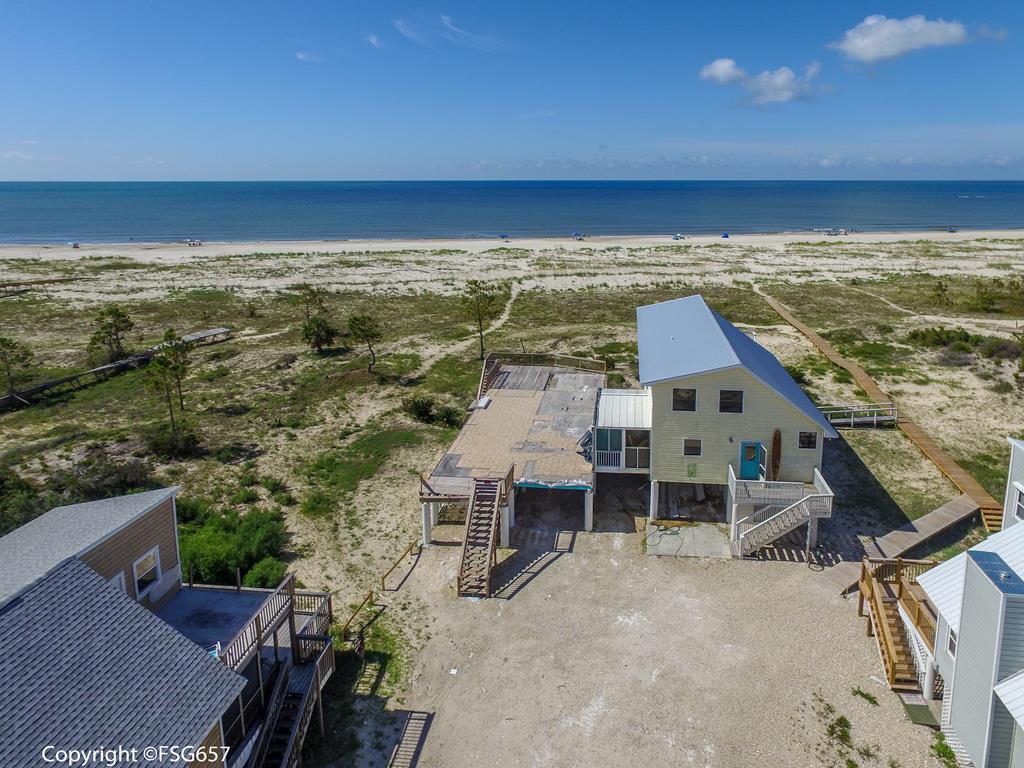 Contract number four takes us back to Cape Dunes and this one makes me sad as it is for a gulf front lot which, until Michael, was a lovely home that once belonged to a good friend of mine. Many fond memories of this spot in its former glory.  I think it must have been hit with a waterspout or tornado during the storm because it was absolutely ravaged and eventually torn down while the adjoining unit escaped relatively unscathed by comparison. The remaining lot measures 40′ by 90′ and is listed for $249,000. Back in 2005, my friend sold her home on this spot for $905,000.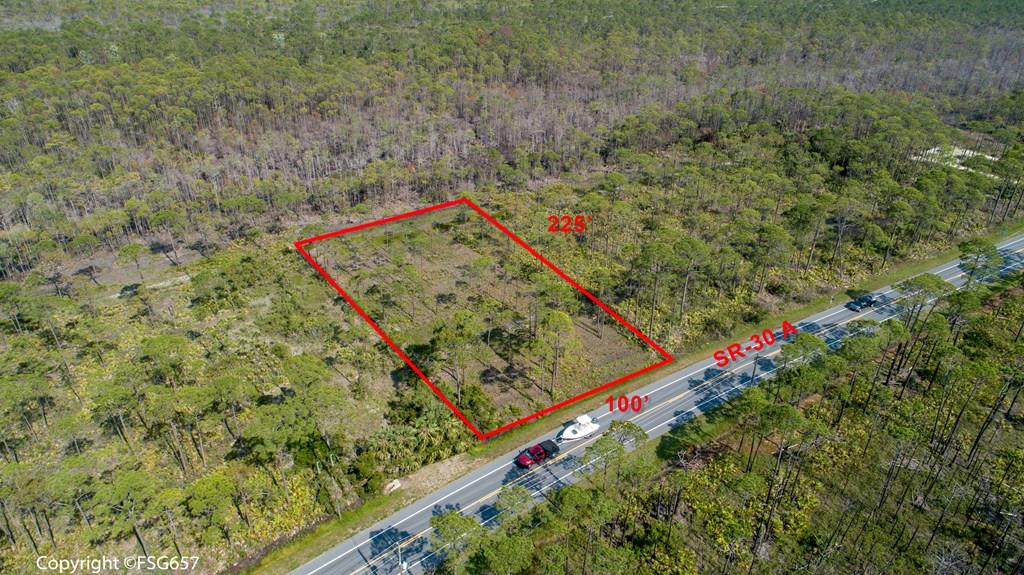 We're heading off the Cape, traveling west along SR-30 over to this 100′ by 225′ lot listed for $64,000. It's being touted as an RV-ready lof abutting a state preserve.  Even though un-removed RVs were a serious problem with the storm surge of Hurricane Michael – we still have the remnants of one on the Case near stumphole – apparently the County powers that be have abandoned our previous RV ban along the coastal corridor so more of these are beginning to pop up all over the place. ALL over the place. Even on the Cape itself.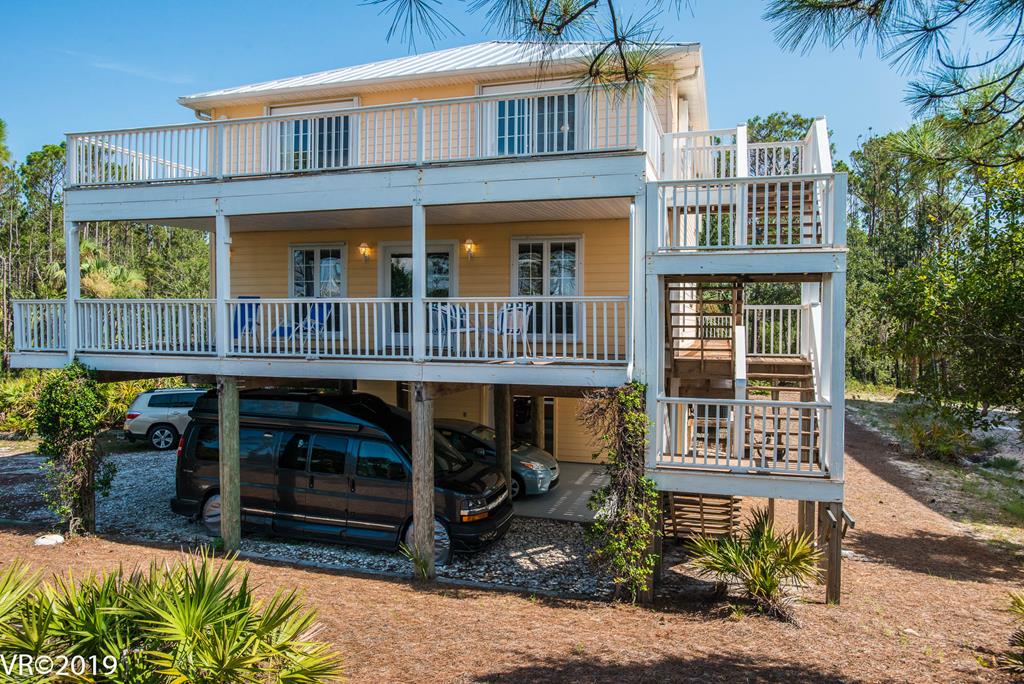 Circling back eastward along C-30, our sixth new contract is on a 3-bedroom, 2-1/2-bath, 2,304 square foot second tier gulf view home listed for $489,000. The county records show no significant sales data on this property.
A couple miles further east along C-30, buyers were attracted to this handsome little 2-bedroom, 1-bath, 1,024 square foot Florida cottage tucked back out of site from the road. The couple who own it bought the lot back in '96 for $36,000 and built the cottage in 2013 as a coastal retreat. They have it under contract with a list price of $349,000.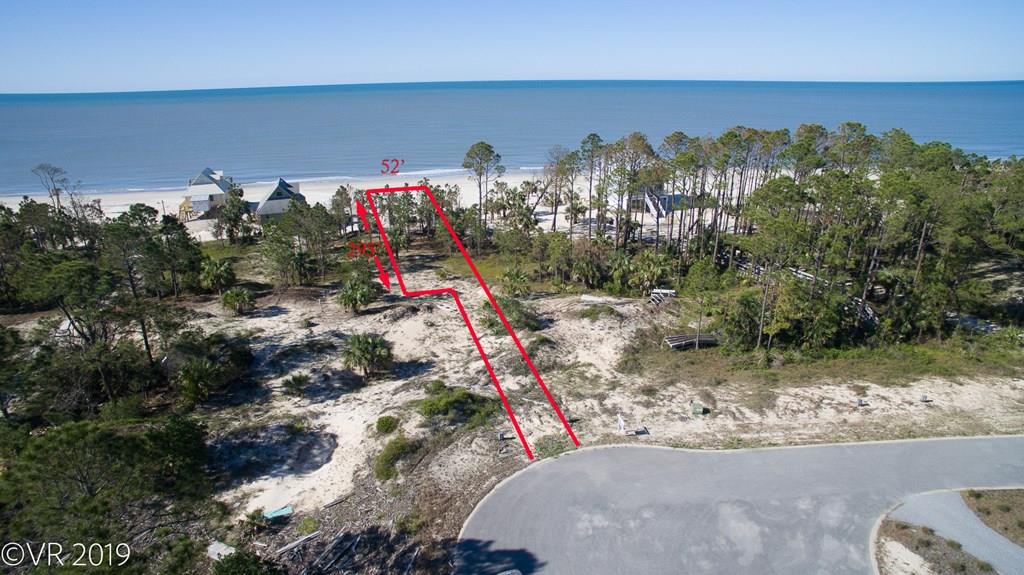 Well wrap it all up with a bow today out on Indian Pass where sellers accepted an offer on their 52′ wide Gulf front lot in the Reservation listed for $249,000, They bought the 0.4-acre property in 2013 for $130,000 from sellers who had paid $830,000 for it in 2003.  Ouch! It may be sizzling hot here today but someone got seriously scorched back then.
And with that we're all up to date.  There's plenty  going on, with strong buyer demand. If you're thinking of buying or selling, we need to talk. Call or text me at 850-227-5197 or write me at [email protected] and we'll get started.  Keep cool, have a great week, and thanks so much for taking a few minutes to stop by today.
Reminder – If you would like to read this with the links to the various listings, I can only email them to you now with our new MLS which I'll be glad to do. Just let me know by sending me a request to [email protected] and I'll set you up to receive my blog post with the links each week.