Some Hurricane Michael recovery milestones are bigger than others and we reached a major one this week: yesterday afternoon as I drove home through Stumphole all of the road repair trucks, equipment, signs and barrels were gone, and both the road and bike path were stunningly normal again. Hallelujah!  That's a giant step forward.  Our market continues its remarkable recovery as well, with five closed sales and four new contracts.  Sellers added fifteen new listings and changed prices on four others. Our inventory grew by eight, closing the week at 296, with 72 houses, 219 lots, and 5 commercial MLS listings for sale in the Cape San Blas, Indian Pass, and C-30 Corridor market.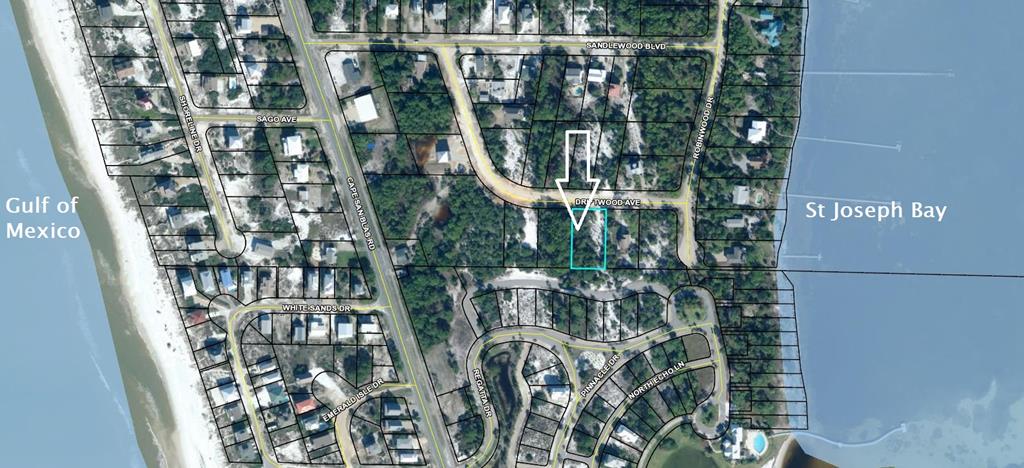 The first of our five sales is on the north end of the Cape in Peninsula Estates, a subdivision just a few blocks south of the state park entrance.  It is one of the earliest communities on the Cape, platted in the late seventies, and it spans from the bay to the gulf with all of the properties conveying with deeded access to both. There is no HOA or HOA fees. That sounded like a good deal to a buyer who submitted a winning offer on a roughly half-acre, 109′ by 200′ lot on Driftwood Avenue.  The seller bought it in 2008 for $93,000, had it listed for $79,000, and sold it this week for $75,000.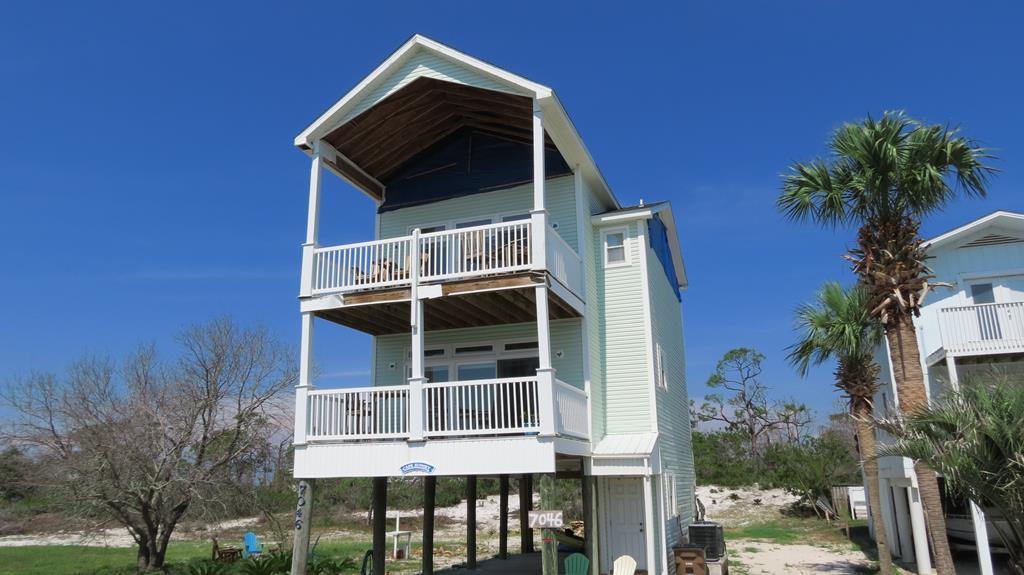 About half a mile further south is Cape Breezes, which has a lot in common with Peninsula Estates as it, too, is an original Cape neighborhood platted in the late 70's spanning from gulf to bay with deeded access to each, and no HOA or HOA fees.  On Friday a new owner took title to this hurricane-damaged home sold As Is.  It fronts Cape San Blas Road on the bay side of the subdivision, and has 2 bedrooms, 2 1/2 baths, 1,644 square feet of living space, and good views of the gulf. The sellers bought it in mid-2013 for $237,000, listed it last month for $299,000, dropped that to $269,000, and sold it on Tuesday for $215,430 to a cash buyer.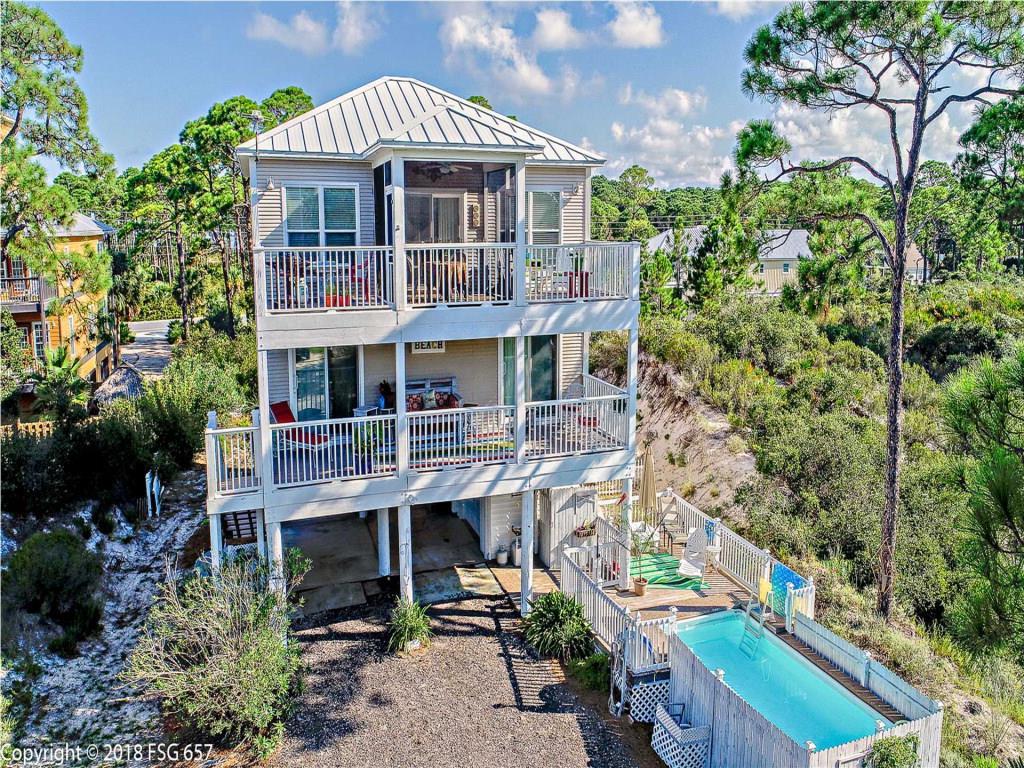 Our third sale is down on the south side of the Cape on Plover Drive in San Blas Plantation. Here buyers were attracted to this 3-bedroom, 2-1/2-bath, 1,620 square foot home built on a half-acre lot in 2005. The sellers bought it in a bank-owned sale in 2010 for an unbelievable $153,000, and had it listed for $389,900. It was under contract for a brief while earlier this year but came back on the market. This time they made it all the way to the closing table and settled for $385,000.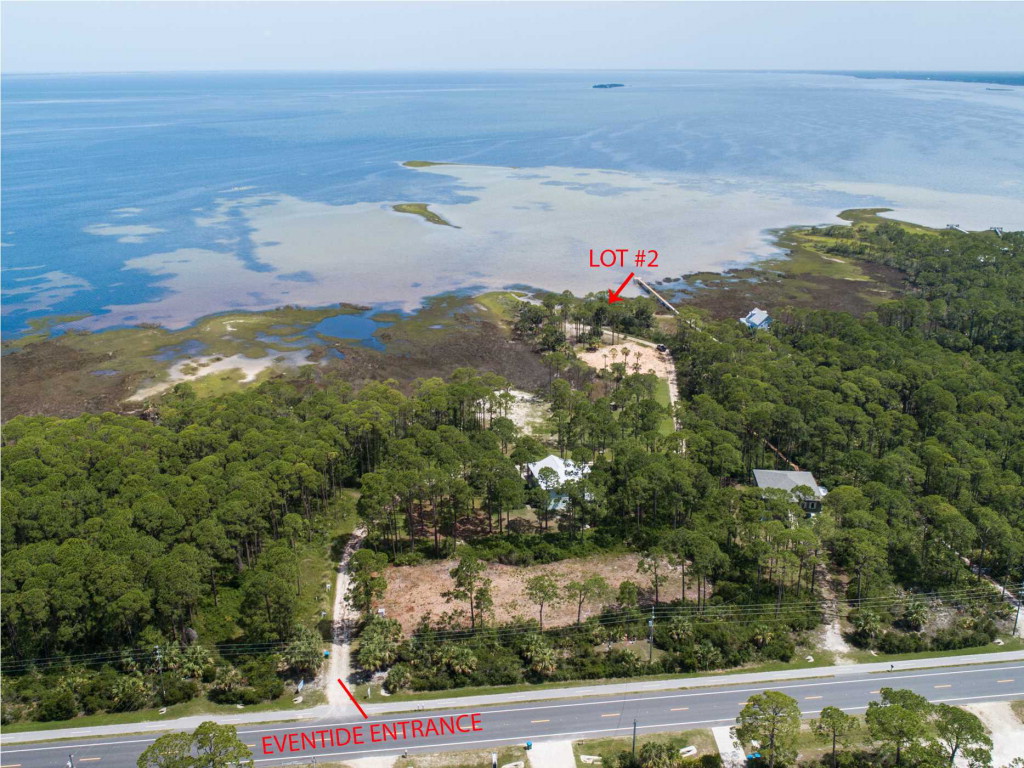 Across the street from San Blas Plantation is Eventide where buyers fell in love with a quarter-acre bay view lot. The sellers bought it in 2003 for $180,000, had it listed for $69,900, and signed over the title on Wednesday for $57,000.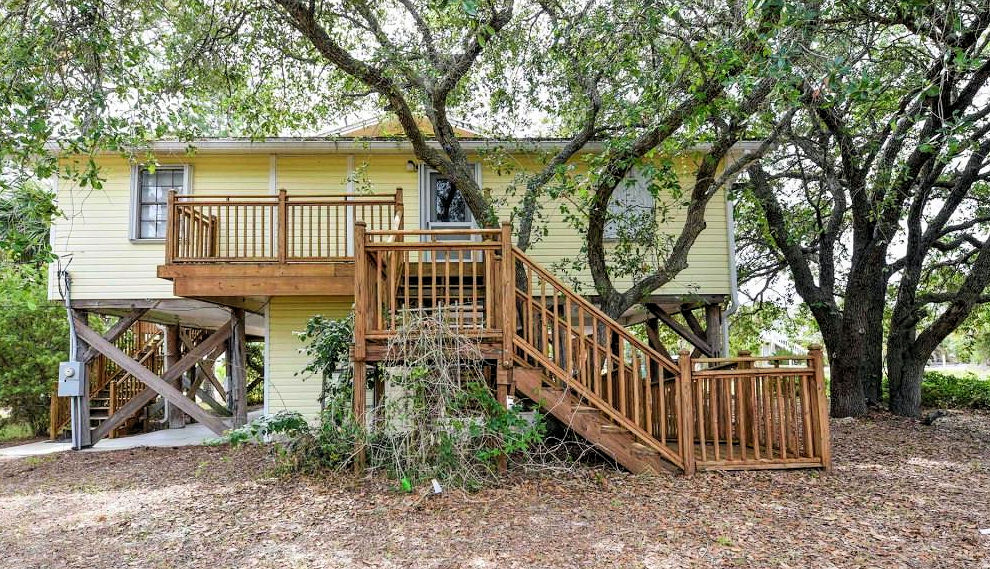 Our final sale is over on Indian Pass on Neptune Street where buyers picked up the keys on Friday to this 3-bedroom, 2-bath, 1,620 square foot home. The circa-1982 home last sold in 2004 for $425,000. It's located in Indian Pass Beach Subdivision which was platted and recorded all the way back in the early '50's, so even though most of Indian Pass is in the CBRA zone, this neighborhood is grandfathered in to be eligible for federal flood insurance. It was  listed for $375,000 and sold for $340,900.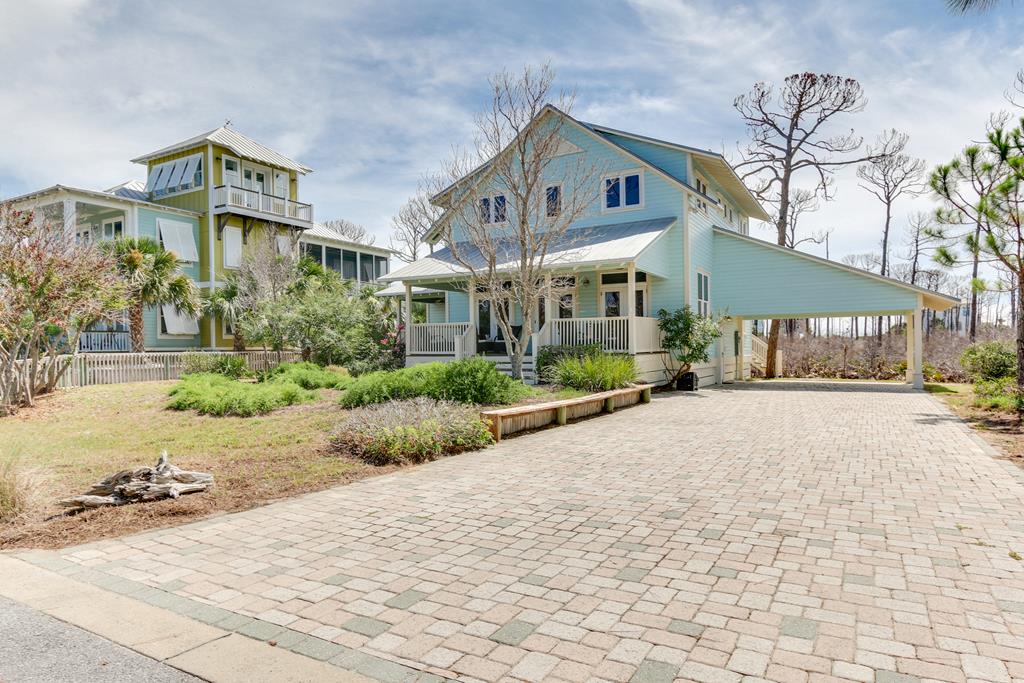 The first of our four new contracts is this 4-bedroom, 3-bath, 2,129 home located up in Sunset Pointe on the Cape just outside the state park. It's a lovely home with an in-ground pool,  but the only other water views from it are mere glimpses from the upstairs bedrooms. The seller bought it from the developer for $335,000 in 2010. He listed it July 1 for $484,000 and accepted an offer on it Monday.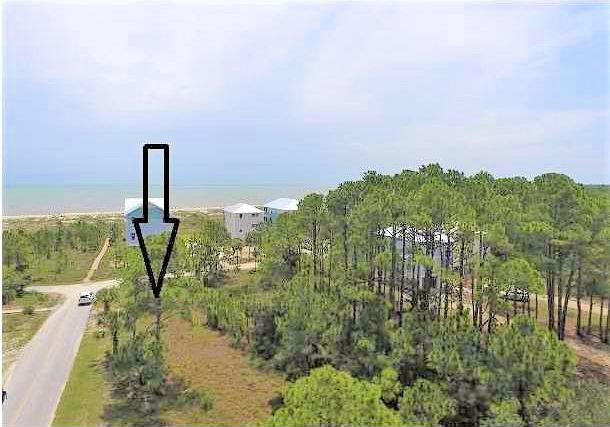 We're back down on the south side of the Cape for our second contract, which is on a quarter-acre, gulf view lot measuring 50′ by 239′ on Mercury Lane in Surfside Estates. Really interesting sales history on this one. In sequence:
JUN 2003 – $195,000
SEP 2004 – $345,000
MAY 2014 – $75,000
OCT 2017 – $84,500
It is currently listed for $115,000.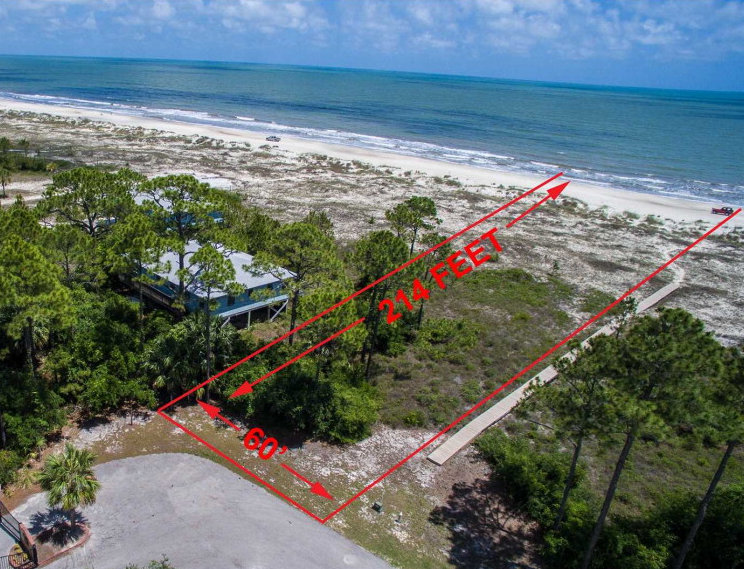 Curve at the Cape is the first subdivision on your right after you turn right off of Cape San Blas Road. It's a nicely laid out small gated community of just 11 lots with the dubious honor of having the CBRA boundary bisect it at an angle. Lots on one end of the street are in the CBRA and ineligible for FEMA flood insurance, those on the other end are out of the CBRA and can buy FEMA flood.  Crazy. Anyway, this 60′ wide lot is on the good end, out of CBRA, and on Friday it went under contract with a list price of $305,000. In early 2003 it sold for $410,000.
Back over on Indian Pass for our fourth and final new contract which is on this 5-bedroom, 5-bath, 3,861 square foot beauty recently listed sporting a $1.499M price tag.  The 51′ wide gulf front lot alone sold for $971,300 to a buyer who built this home on it in 2007. When the market tumbled it went to the bank who sold it to the current owners in 2012 for $587,500. She was a little worse for the wear having sat vacant for so long but these owners have beautified her well beyond her former glory, restored the in-ground pool, and dressed her to the nines with beautiful new furnishings.
That does it for today. Feeling more and more back to normal around here each week.  Happy to see such strong interest in our market again. If you've been thinking of buying or selling, give me a call at 850-227-5197 or send a note to [email protected] and I'll be glad to help you out. Have a great week, thank you so much for taking time to stop by today. Hope to see you back real soon.
Reminder
 –
If you would like to read this with the links to the various listings, I can only email them to you now with our new MLS which I'll be glad to do. Just let me know by sending me a request to 

[email protected]

 and I'll set you up to receive my blog post with the links each week.