As we head into the Labor Day Weekend, all eyes are on Dorian as it makes its excruciatingly slow advance towards the Florida coast. Praying it will head out into the Atlantic. Until then, we sit tight, watch and wait. Our real estate market has been anything but slow – I apologize for not getting this update out last weekend but my work schedule was overflowing and something had to give.  Was able to get caught up this week and so today I am giving you a 14-day market wrap up so you won't miss out on anything.
Since we last met, our inventory has grown by four, closing this week at 293, with 74 homes, 214 lots, and 5 commercial MLS listings in the Cape San Blas, Indian Pass and C-30 Corridor market. We've had ten sales, twenty-three new contracts (13 of which were RV lots in the Colors Way subdivision we'll look at under sales – I'm only going to show and write about one representative lot so you won't have to wade through a slew of them). Sellers added thirty-four new listings (again – 15 of which were those RV lots), and made price changes on twenty others. There has been a LOT going on so, depending on what time of day you're reading this, either grab a cuppa Joe or a refreshing adult beverage and settle back in a comfy chair as we take a look at what all has been going on.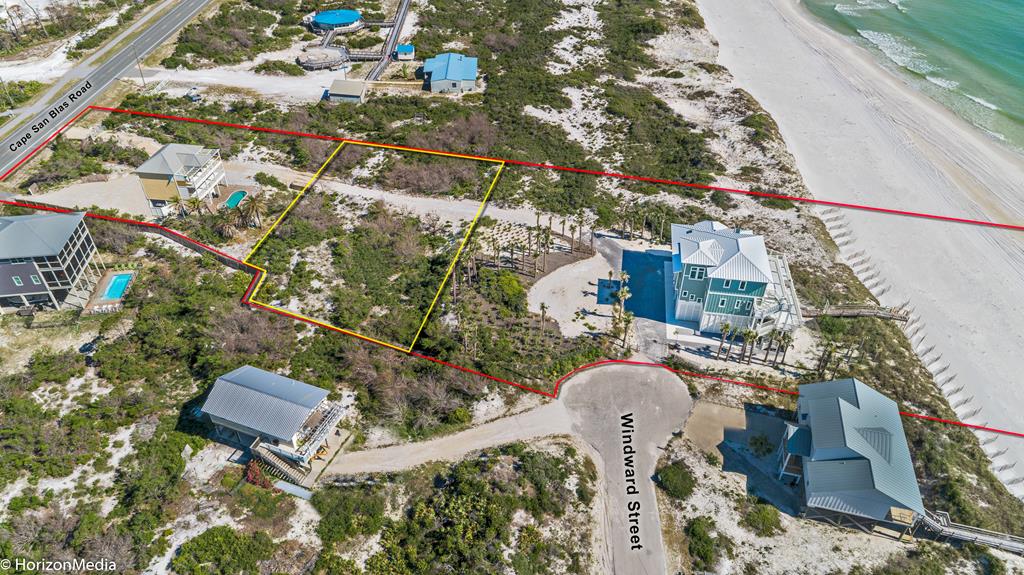 The first of our ten sales is in Cape Breezes with a gulf front estate that quickly went under contract just a few days after being listed. The offering consists of a 4-bedroom, 4 1/2-bath, 3,676 square foot home built in 2018 on a 100′ wide expanse of gulf front property. Directly behind it is a first tier lot, and on the second tier lot beyond that is a 3-bedroom, 3-bath gulf view home with a pool. That home fronts Cape San Blas Road, so the estate spans from the road to the gulf. The whole enchilada was listed for $2.8M and sold last Friday for $2.625M.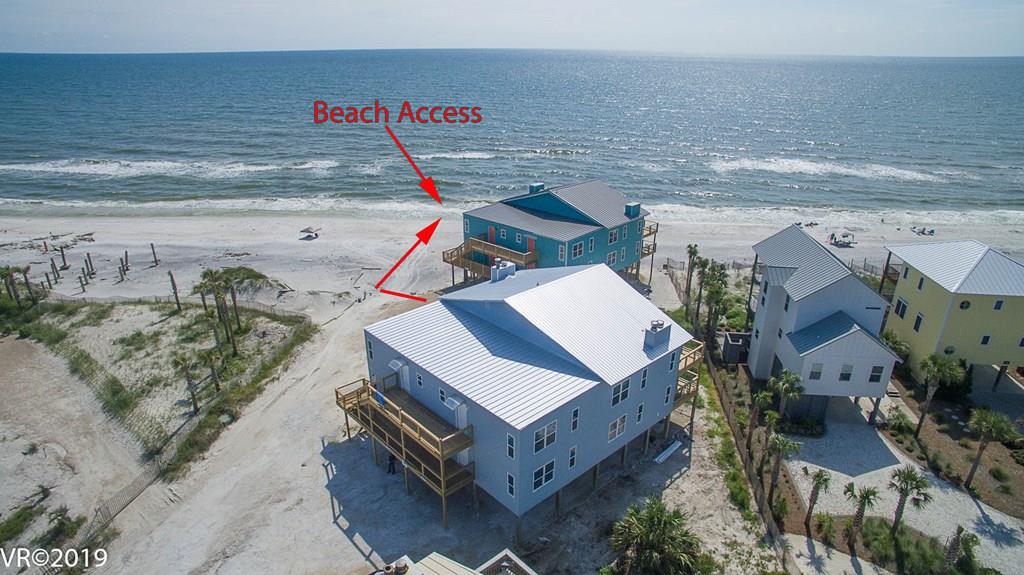 Our second sale is the recently-listed condo in a second tier quadplex on Antiqua Drive, back behind Pristine Properties. This 3-bedroom, 2-bath, 1,274 square lower level unit last sold in late 2016 for $240,000. It was built in 1985 and has undergone a major renovation in the wake of Hurricane Michael, emerging with a totally new lease on life with a new roof, all new windows and doors, new decks, stairs and myriad other upgrades. She's looking great and ready for another 34 years of fun in the sun. Several offers were submitted within hours of it hitting the MLS last Sunday with a $424,900 price tag. If you're feeling a little deja vu reading this it's because you read about the unit above it a few weeks ago when it, too, hit the MLS and went under contract within hours. This one did the same thing as it was listed on August 8 and went under contract the following day. Last Thursday, the new owners picked up the keys at closing for $416,000.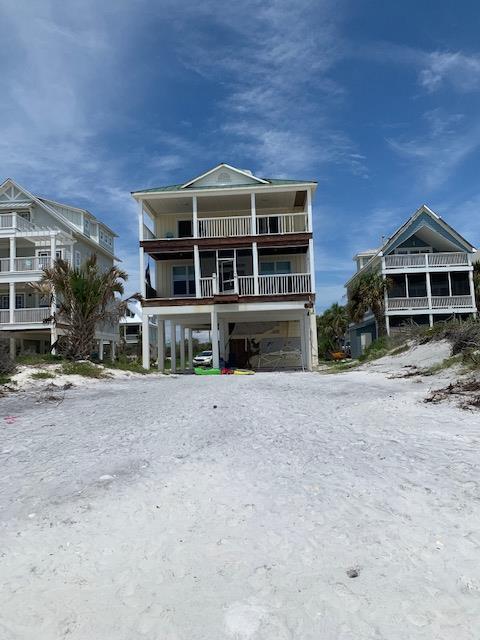 Our third sale is a storm-damaged 4-bedroom, 4-1/2-bath, 2,340 square foot gulf front home on Sassified that was listed on the 14th for $850,000, As Is, and went under the contract the following day. It last sold in the summer of 2014 for $645,000. The listing said they have a contractor's estimate for needed repairs.  On Friday it closed for $850,001 cash.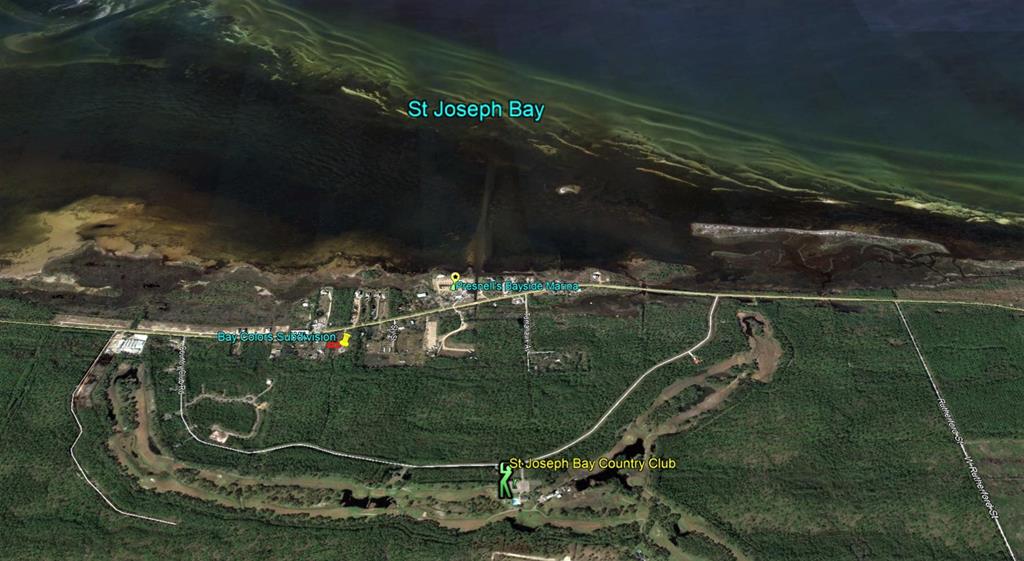 For our fourth sale we'll leave the Cape and head out onto SR-30 traveling over to Simmons Bayou for something out of the ordinary – an entire subdivision. Colors Way is a 15-lot subdivision off SR-30 basically across the street from where Triple Tails restaurant used to be. All of the utilities and road have been installed, and the entire entity contains roughly 3.1 acres. The sellers had it listed for $673,500 and it sold on the 20th for $400,000.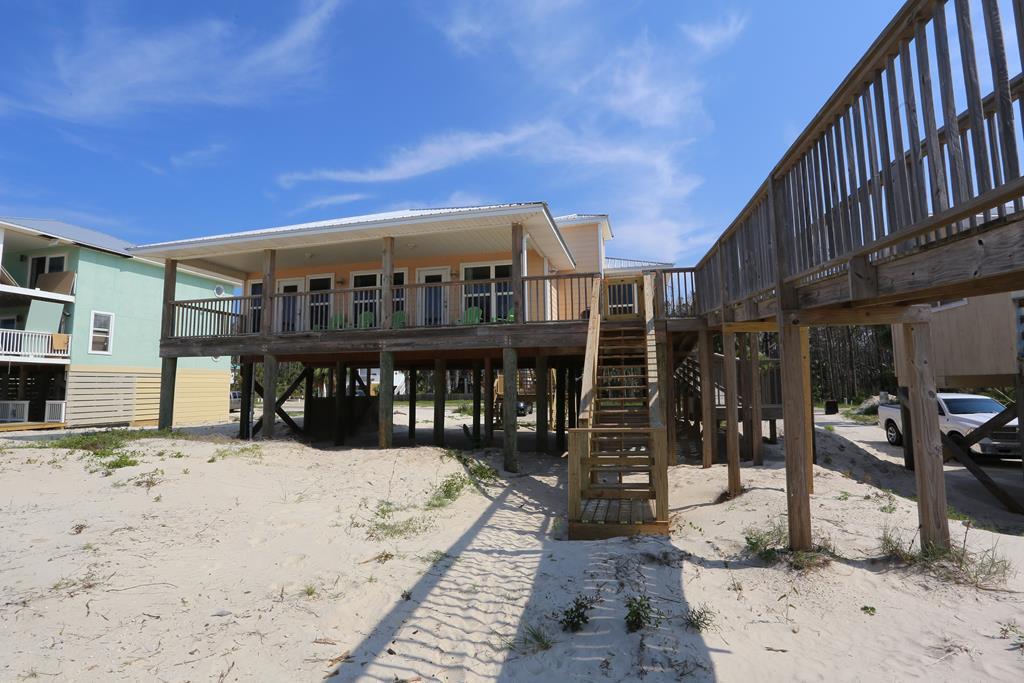 We'll turn around and head east along the C-30 Corridor traveling over to Treasure Shores, home to our next two sales. First up is this little 2-bedroom, 2-bath, 1,342 square foot gulf front cottage listed for $599,900. I think the family may have owned this for quite some time as I found no sales data on it in the Property Appraiser's website. It's on a nice wide lot with 75′ of frontage.  Last Monday the new owners took title for $560,000.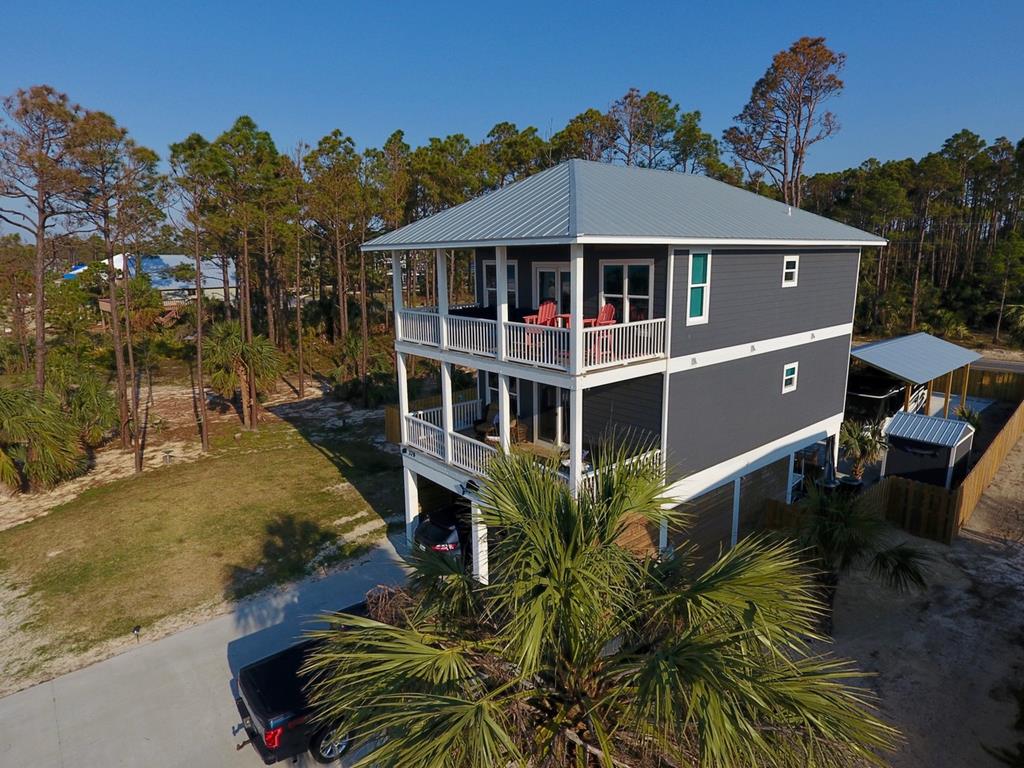 Our second sale in Treasure Shores is this first tier, 4-bedroom, 3-bath, 1,880 square foot home with lovely gulf views. It is a newer home, built in 2017. The seller bought the lot that same year for $130,000, had the house listed for $699,900, and sold it for $685,000.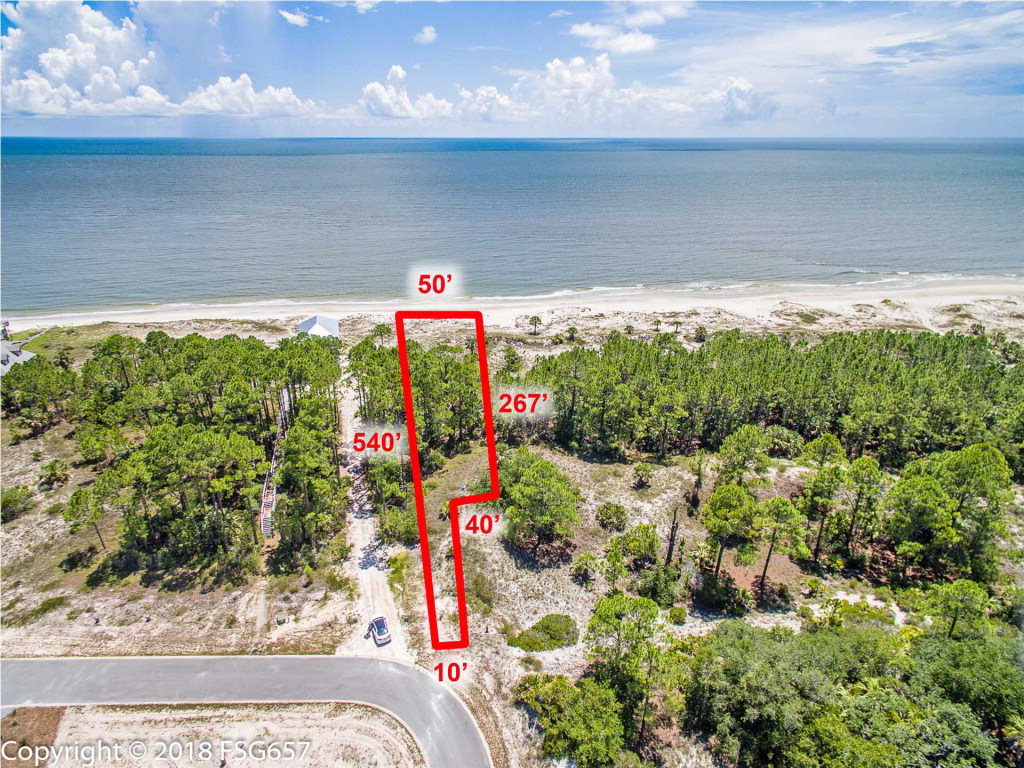 Our last last four sales are all over on Indian Pass, the first two of which are in The Reservation, starting with this 47′ by 350′, 0.37-acre gulf front lot that went under contract just last week with a list price of $259,900. The sellers bought it in 2003 for $350,000 and sold it on Friday for $246,000.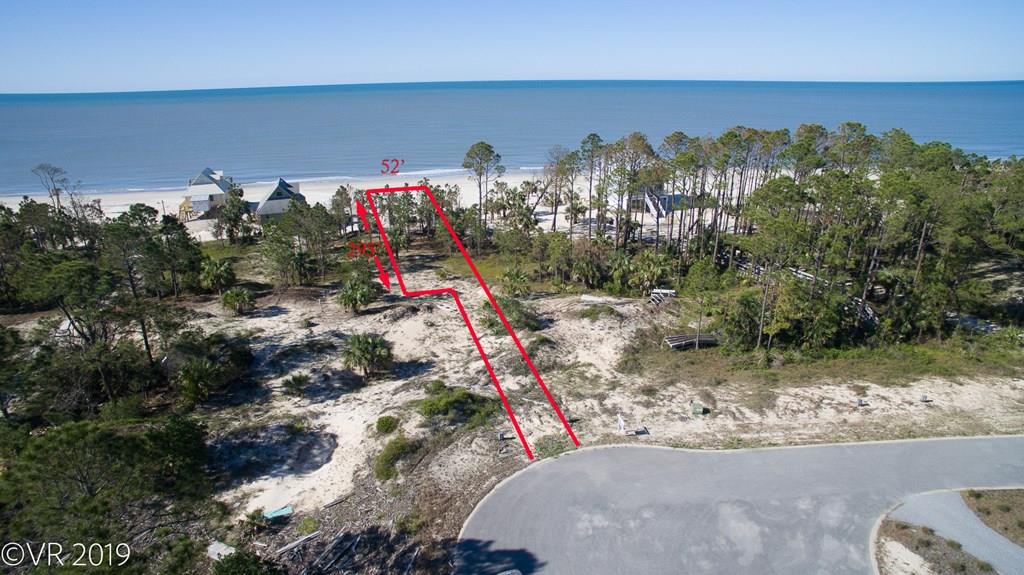 Our second sale in The Reservation is this 52′ wide Gulf front lot in the Reservation listed for $249,000. The sellers bought the 0.4-acre property in 2013 for $130,000 from folks who had paid $830,000 for it in 2003.  Ouch! It may be sizzling hot here today but someone got seriously scorched back then. Anyway, on Thursday it closed for $222,500.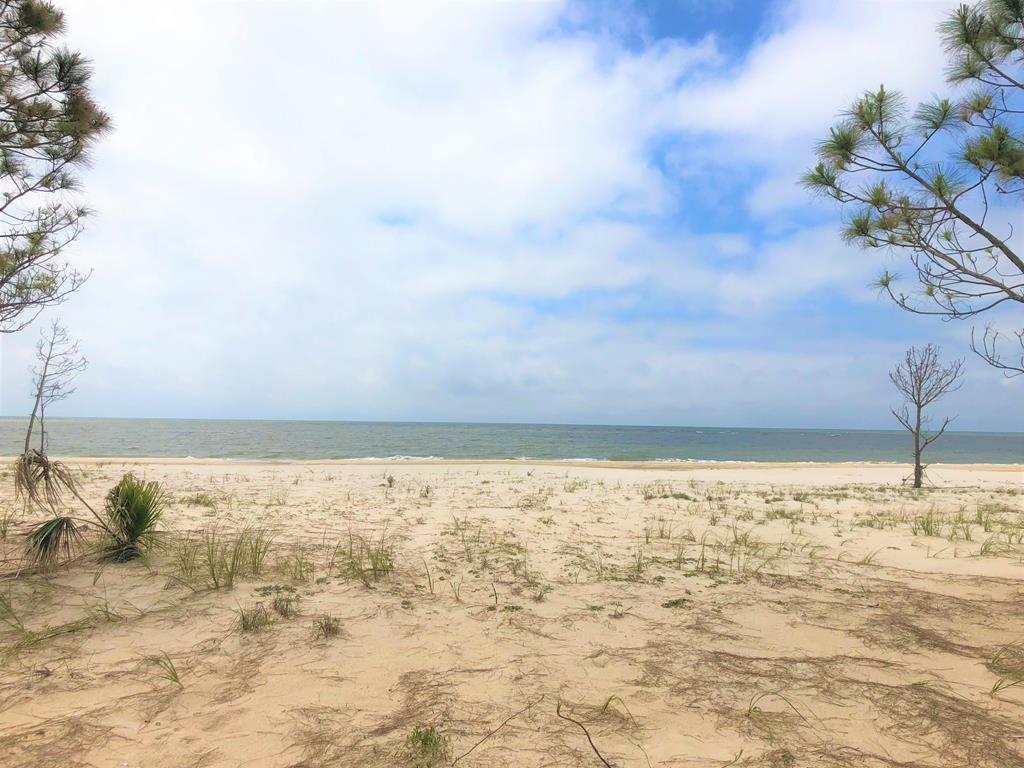 Our ninth sale is a rare find, gulf front acreage, specifically 7+ acres in a 1,293′ deep parcel with 238′ of gulf frontage.  This land hasn't changed hands in recent years so I found no significant sales data in the property appraiser's records. It went under contract in early June with an asking price of $1.499M, and sold on Wednesday for $1.3M.
Our tenth and final sale is this 5-bedroom, 5-bath, 3,861 square foot beauty listed in mid-July for $1.499M.  The 51′ wide gulf front lot alone sold for $971,300 to a buyer who built this home on it in 2007. When the market tumbled it went to the bank who sold it to the current owners in 2012 for $587,500. She was a little worse for the wear having sat vacant for so long but these owners have beautified her well beyond her former glory, restored the in-ground pool, and dressed her to the nines with beautiful new furnishings.  On Friday, happy new owners picked up the keys at closing for $1.375M cash.
Cape Breezes is home to the first two of our twenty-three new contracts starting with this 4-bedroom, 4-1/2-bath, 2,614 square foot gulf view home listed for $819,000. This popular rental has a great income history, helped no doubt by its many amenities such as a heated in-ground pool, golf cart for traveling with your gear to the beach, a fenced kennel run, elevator and, of course, that afore-mentioned gorgeous gulf view. The sellers bought the lot in mid-2013 for $87,500 and immediately set about building the house.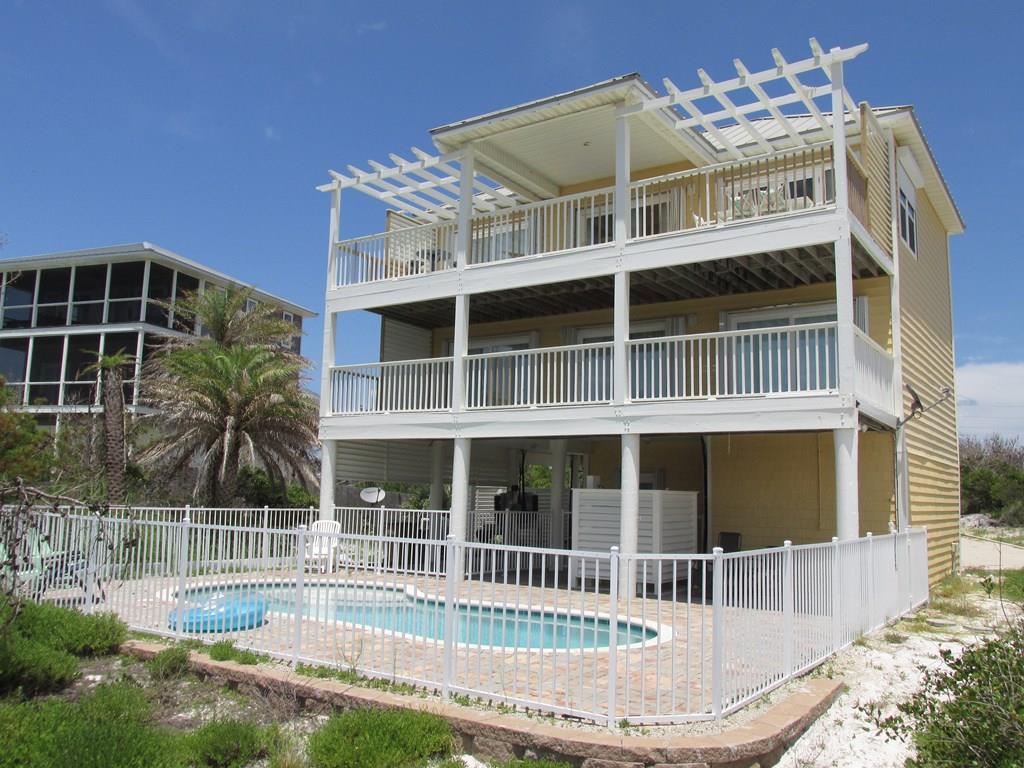 Our second contract is right next door, and it's on this 3-bedroom, 3-bath, 1,829-square foot gulf view home listed for $649,000. This is the second tier home that was part of the $2.625M package sale we looked at earlier.  It's built on a half-acre lot that the seller bought in 2003 for $400,000.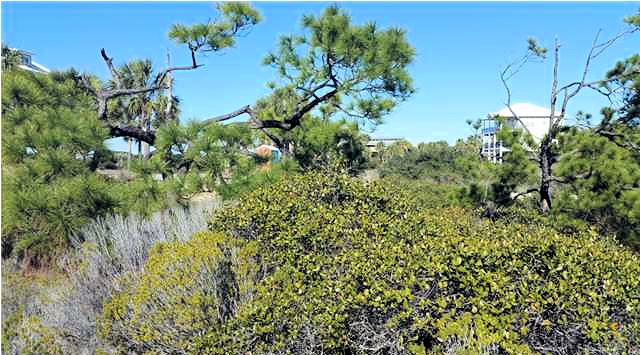 In nearby Hibiscus Gulf, buyers had their offer accepted on this 100' by 115', quarter-acre, X zone gulf view lot listed for $175,000. This property belongs to the developer's family, so no sales history.  Hibiscus Gulf is a pleasant little gated neighborhood with an attractive community pool, Gazebo overlooking the gulf, and a quiet, low density stretch of beach by Rish Park.  Owners also enjoy deeded bay access across the street which includes a walk over out into the bay.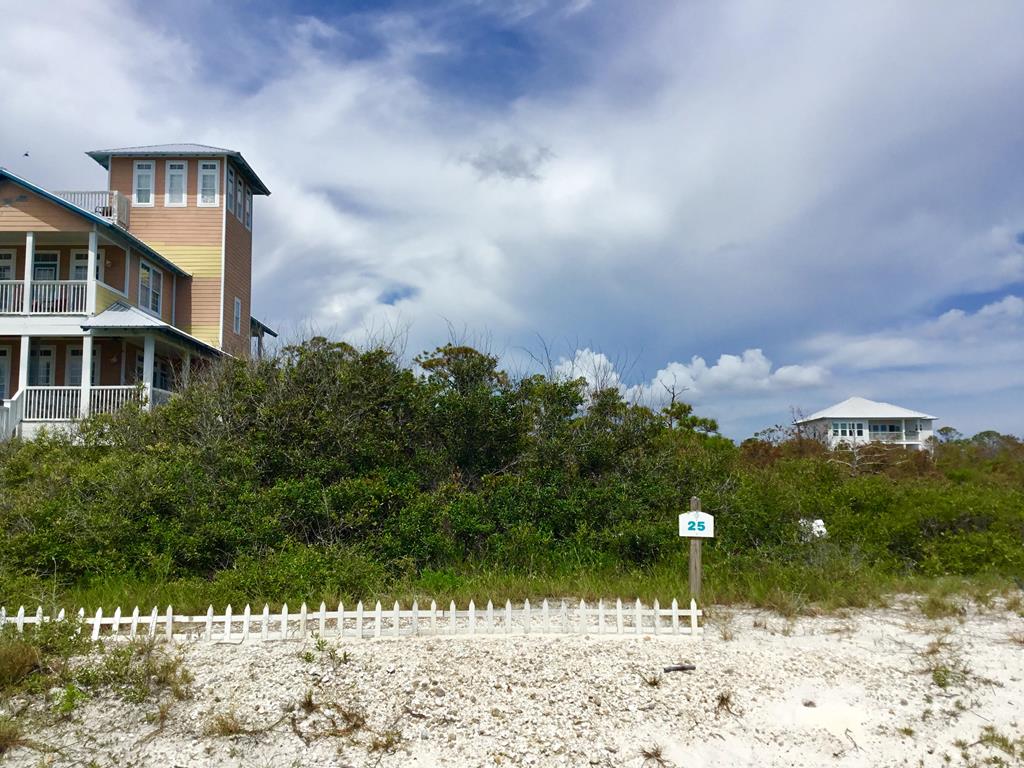 Our fourth contract is in Ocean Haven on Haven Road where this developer-owned, 64′ by 211′, 0.31-acre gulf view X zone lot went under contract last Sunday with a list price of $184,900, well below what other lots in this stretch have been going for.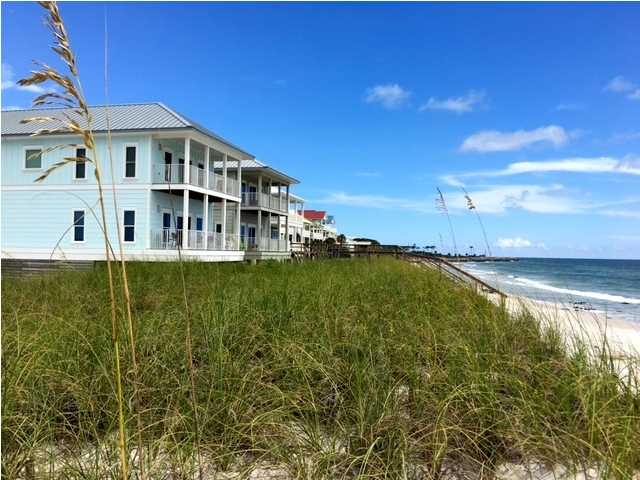 Our next two contracts are in Cape Isle Preserve, a subdivision just north of the rocks at Stumphole, an area with a history of high beach erosion. The first contract is on a 48′ wide gulf front lot listed for $249,000, well below the $650,000 it sold for in 2004.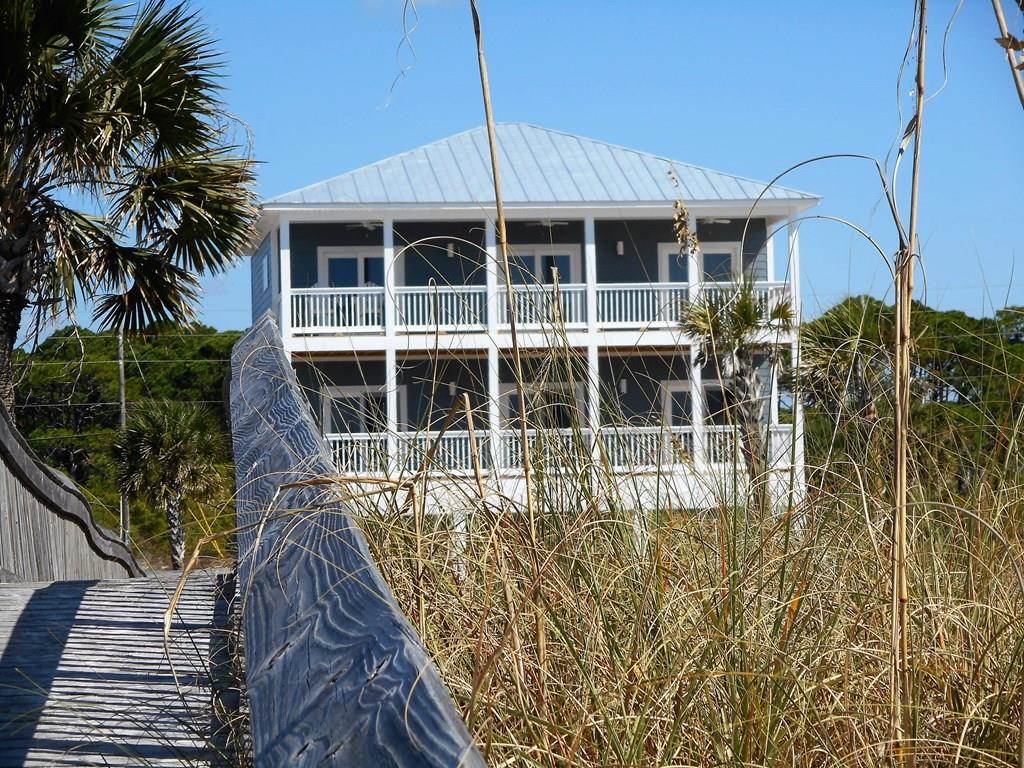 The other Cape Isle contract is on this 4-bedroom, 3-1/2-bath, 2,213 square foot first tier house listed for $899,000. The seller bought the lot in 2016 for $109,000 and built the house that same year.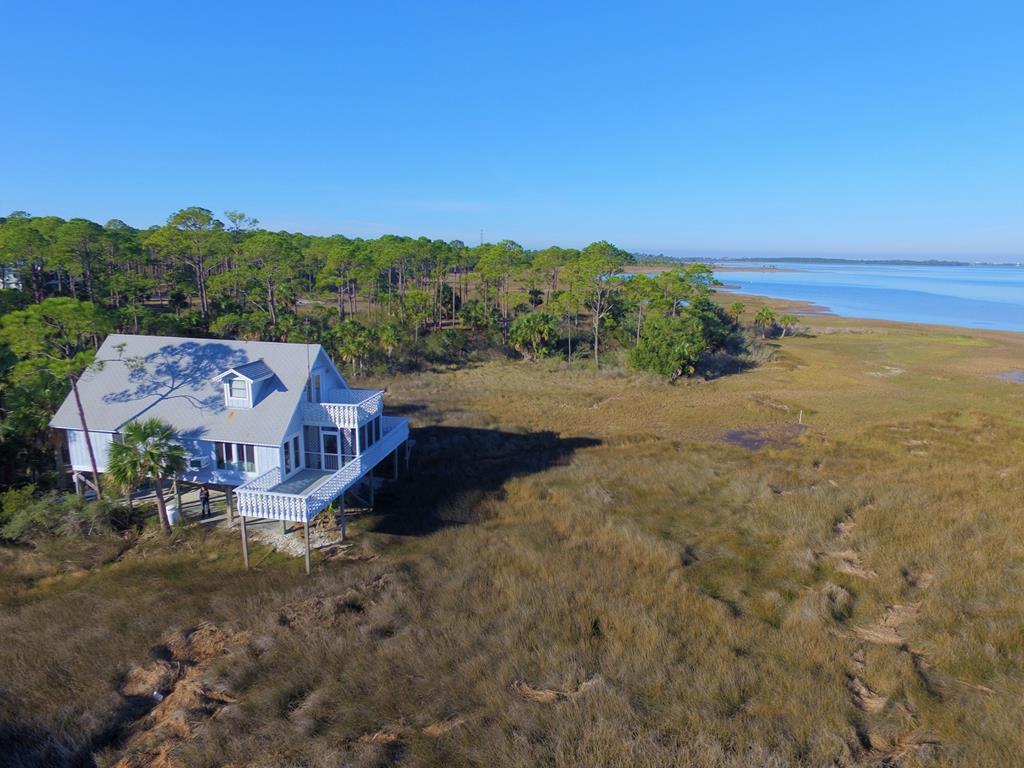 We'll head to the south side of the Cape for our seventh contract which is on this older 3-bedroom, 2-bath, 1,224 square foot bay front cottage listed for $319,900.  The lot is 100′ by 1,075′, with 2.48 acres, so it's a wonderful piece of property.  The last time it sold was in 2007 when it went for $550,000.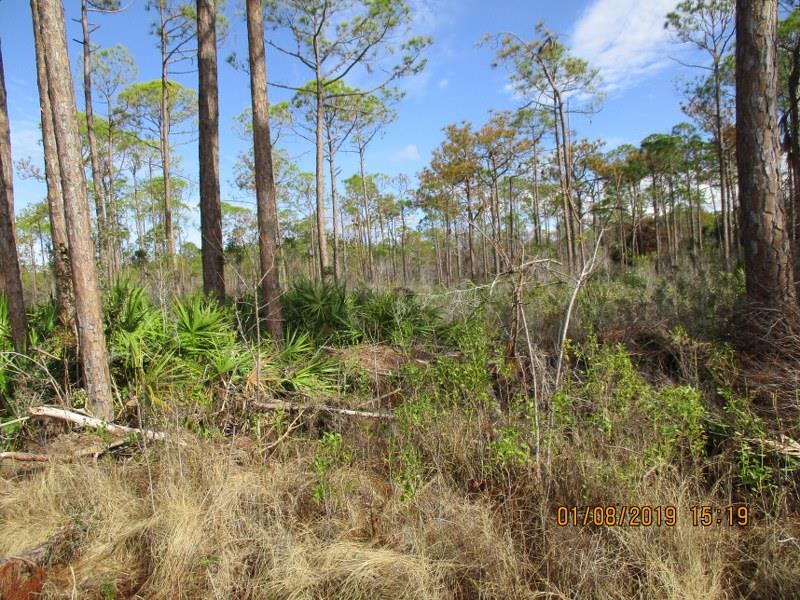 Our next contract is a bank-owned lot out on SR-30 listed for $69,900. The 98' by 215' parcel last sold in mid-2005 for $210,000. Ouch.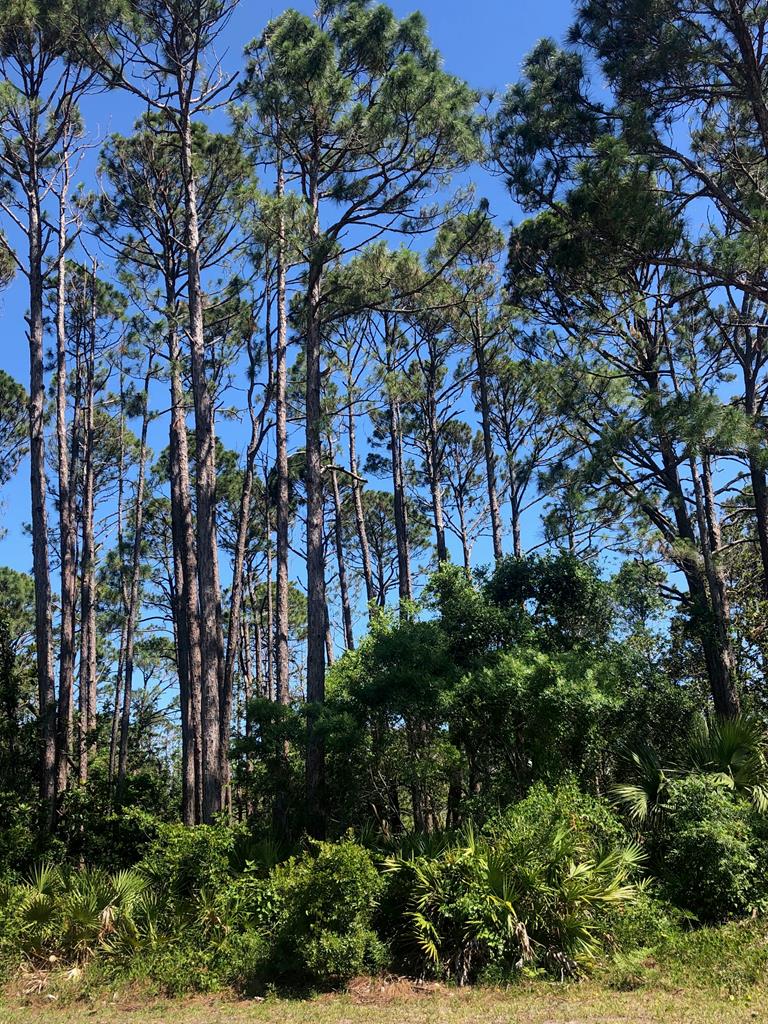 Contract number nine is over in Waters Edge, the first subdivision on your left after turning right off of Cape San Blas Road onto C-30.  This irregularly-shaped, 0.2 acre lot was listed for $59,900. The seller bought it years ago from the developer as one of a number of lots so no sales data on this one.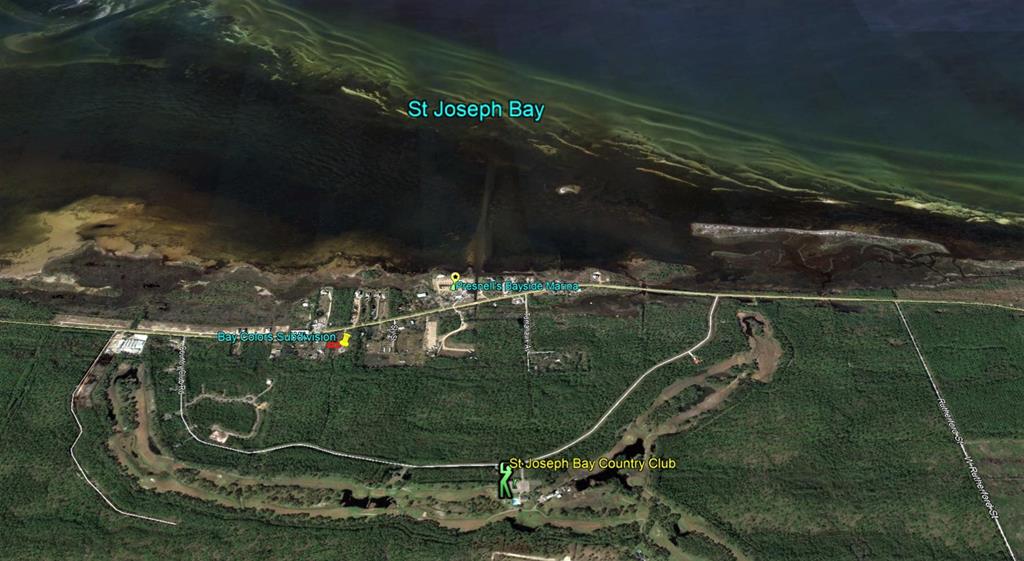 Look familiar? This is an aerial showing the area of the Colors Way subdivision sale we looked at earlier, and it is home to our final 13 new contracts. The developer is offering these as RV lots for $59,900 each which includes water and sewer taps.  It seems they were taking reservations for them as they waited to close on the parent parcel as all but two went under contract as soon as they were released for sale. They're located a few hundred feet from Presnell's boat launch and RV park.
And that brings us completely up to date.  Thanks for hanging in there to the very end!  As you can see, demand remains strong.   If you're thinking of buying or selling, let me know. I'll be glad to help you. Just call or text me at 850-227-5197 or drop an email to [email protected]and we'll get started.
For my readers on Florida's east coast, please know that all of us here in the panhandle know your anxiety and pray for your safety through the coming storm.
Reminder – If you would like to read this with the links to the various listings, I can only email them to you now with our new MLS which I'll be glad to do. Just let me know by sending me a request to [email protected] and I'll set you up to receive my blog post with the links each week.