The calendar may say Autumn, but the weather still says Summer as these scorching temps just refuse to cool off. Our market was sizzling hot as well this week after taking a breather for the past month. We closed eight sales and wrote up five new contracts. Sellers added sixteen new listings, and changed prices on ten others. Our inventory took a healthy dip shedding five, ending the week at 283, with a total of 78 houses, five commercial and 200 lots MLS listings in the Cape San Blas, Indian Pass and C-30 Corridor market. We have a fair amount of territory to cover today so make yourself comfortable and let's get to it.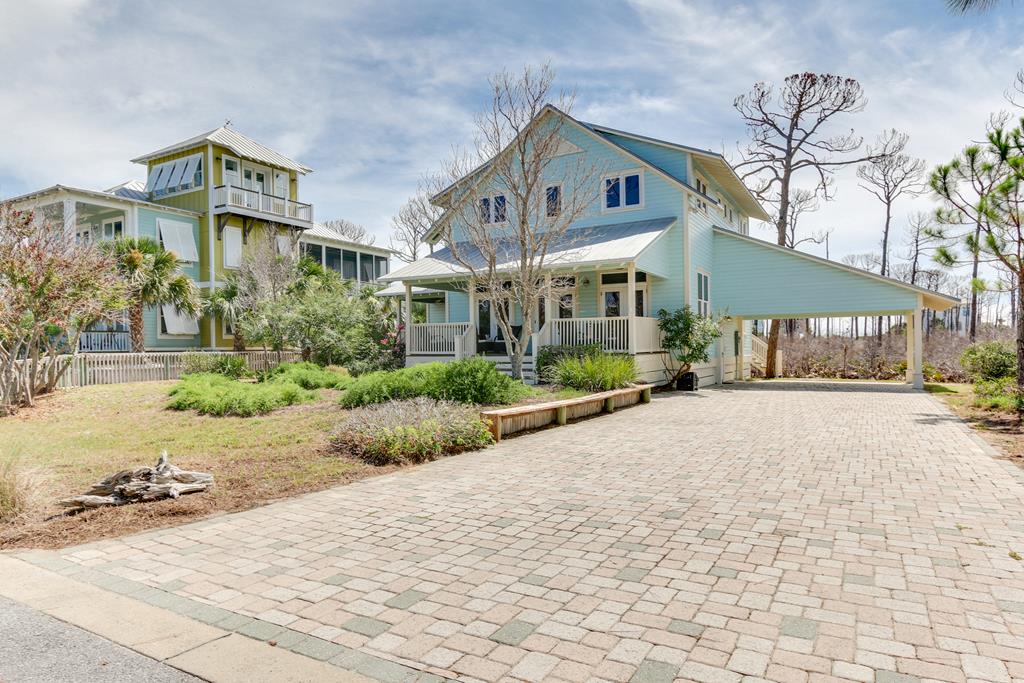 The first of our eight sales is this 4-bedroom, 3-bath, 2,129 home located up in Sunset Pointe on the Cape just outside the state park. It's a lovely home with an in-ground pool,  but the only other water views from it are mere glimpses from the upstairs bedrooms. The seller bought it from the developer for $335,000 in 2010 and listed it in July 1 for $484,000. It went under contract in just a couple of weeks and the happy new owners picked up the keys at closing for $478,000.
Cape Breezes is home to our second sale, a 4-bedroom, 4-1/2-bath, 2,614 square foot gulf view home listed for $819,000. This popular rental has a great income history, helped no doubt by its many amenities such as a heated in-ground pool, golf cart for traveling with your gear to the beach, a fenced kennel run, elevator and, of course, that afore-mentioned gorgeous gulf view. The sellers bought the lot in mid-2013 for $87,500 and immediately set about building the house.  They signed the title over on Friday for $780,000.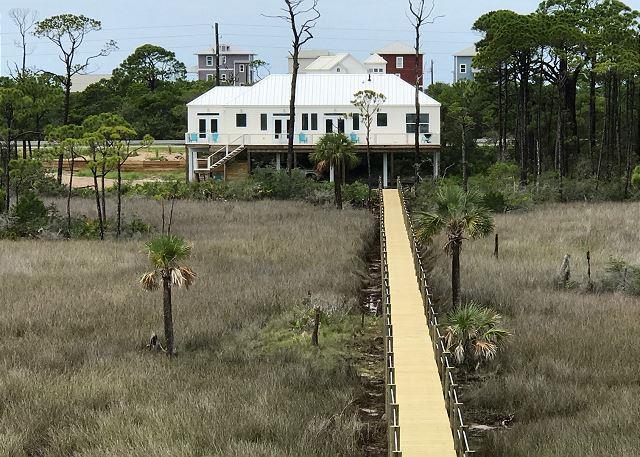 We'll travel down Cape San Blas Road about two miles or so to this 3-bedroom, 2-bath, 1,484 square foot bay front home across the street from Ocean Haven.  The seller bought the lot in 2014 for $80,000 and built the home in 2017.  It went under contract in August with a list price of $619,900, and closed on Friday for $596,000. My sources tell me the new owners intend to live here, so a warm welcome to our new neighbors!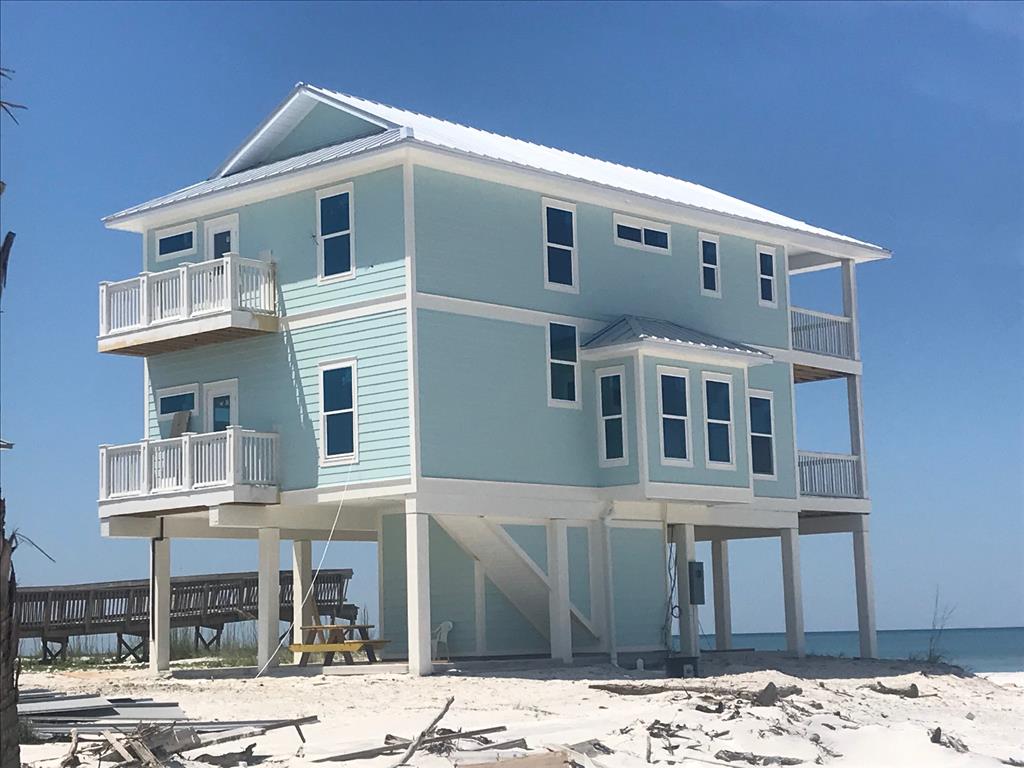 There was a lot of action in Cape Isle Preserve, a small subdivision in an area with a history of high beach erosion; it's a little bit north of the rocks at Stumphole.  Not only has the beach renourishment well under way all week in this vicinity, but three owners there also went to the closing table.  First up is this 4-bedroom, 3 1/2-bath, 2,300 square foot gulf-front spec house .The owner was very nearly finished with construction and had it listed for $993,600 last fall when Michael hit which slowed progress a bit. After the storm he regrouped and repaired and raised that list price to $1,095,000 which attracted a buyer who took title on Monday for $947,500.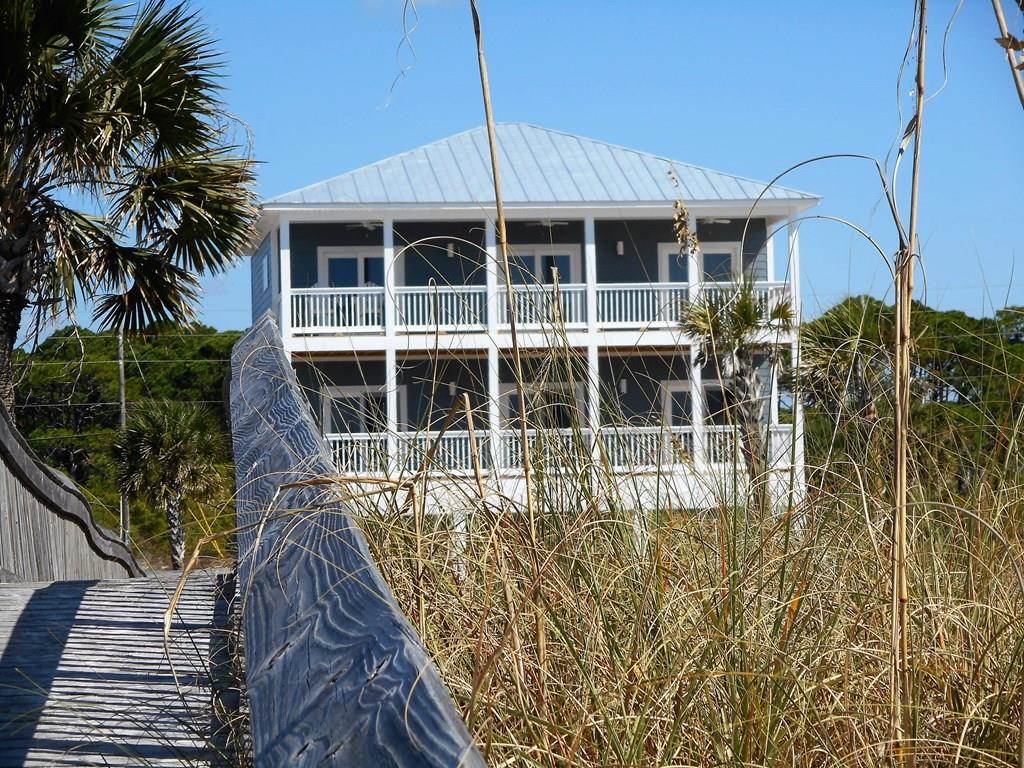 The second Cape Isle Preserve sale is a 4-bedroom, 3-1/2-bath, 2,213 square-foot first tier house listed for $899,000. The seller bought the lot in 2016 for $109,000 and built the house that same year. On Friday, he picked up a nice check at closing for $800,000.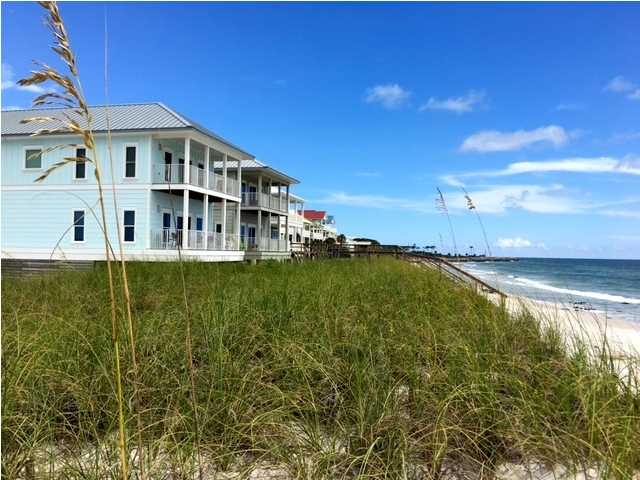 The third sale there is a 48′ wide gulf front lot listed for $249,000, well below the $650,000 it sold for in 2004. On Monday it went for $222,000.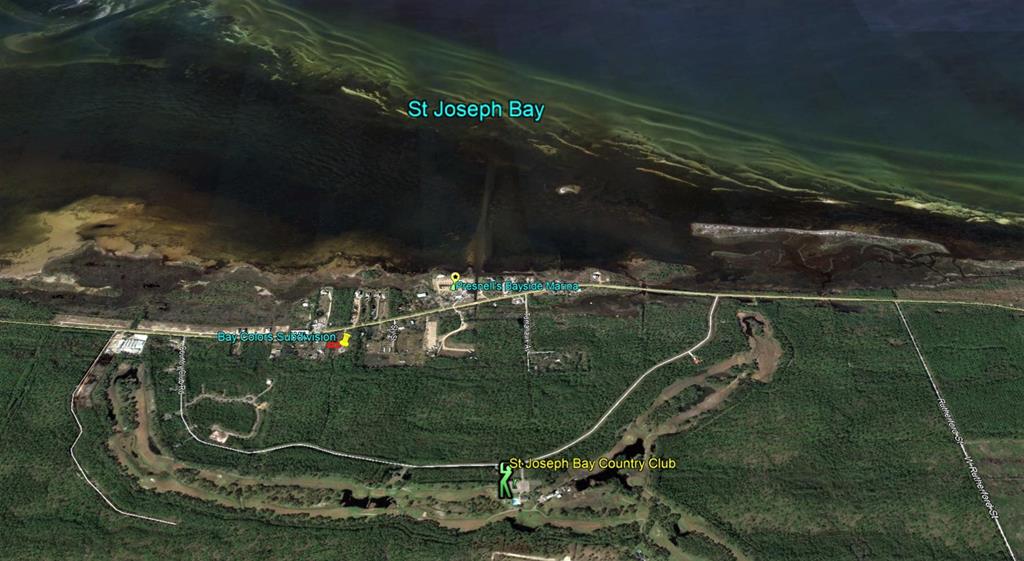 Look familiar? This is an aerial showing the area of the Colors Way subdivision where we've seen a lot of activity recently. The developer is offering these as RV lots for $59,900 each which includes water and sewer taps.  They're located a few hundred feet from Presnell's boat launch and RV park. Most have already sold, but this straggler finally made it to the finish line on Friday with a $51,500 check for the seller.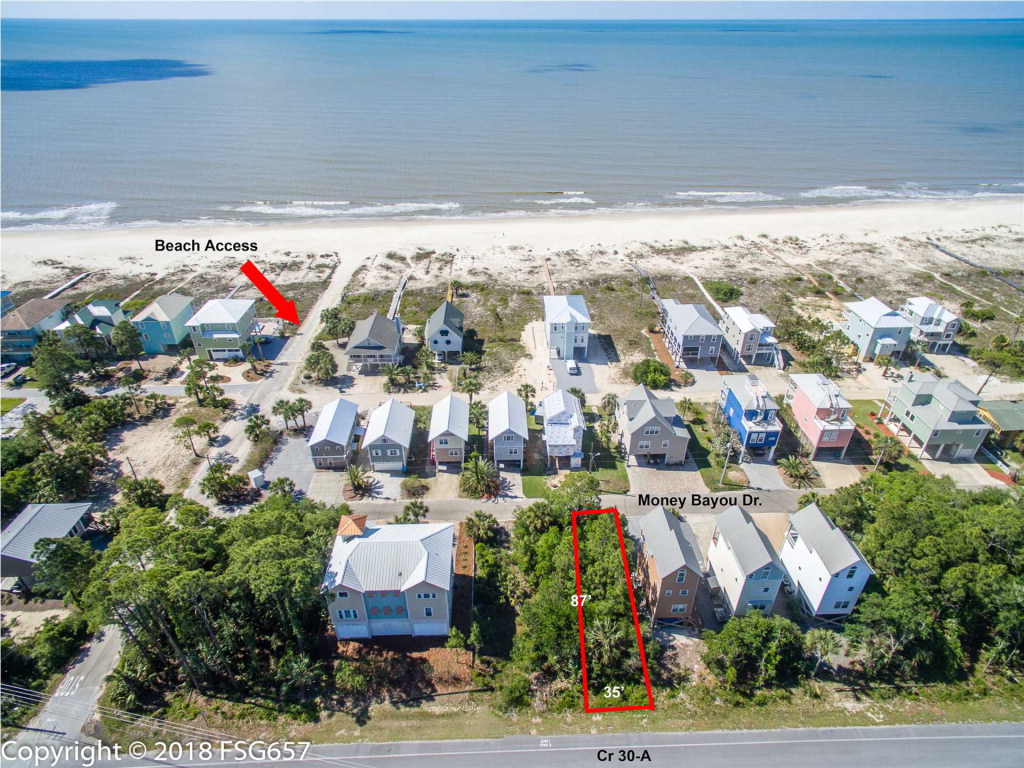 For our eighth sale we'll head east on C-30 on over to Money Bayou to this 35′ by 120′, 0.07 second tier lot that was listed for $89,900. The owner apparently had a change of heart on this FEMA-eligible lot having only purchased it last December for $71,000. He let it go for $88,500.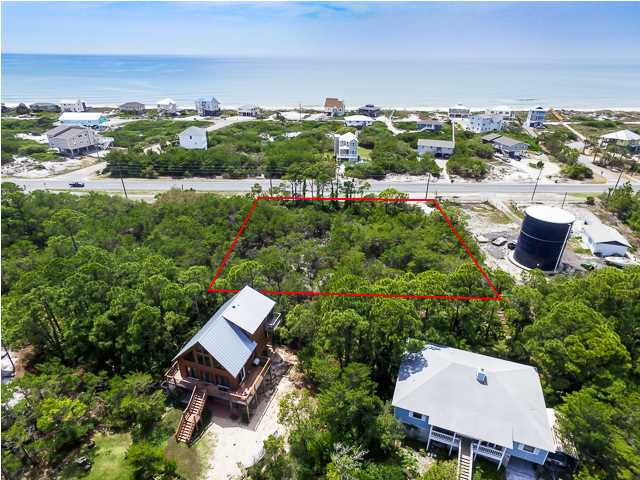 The first of our five new contracts takes us back over to Cape Breezes to this 0.6 acre road-front lot listed for $105,900.  The owner has been trying to sell it since he first listed back in late 2016 for $114,900. It's a challenging location to sell with that water tower right next door.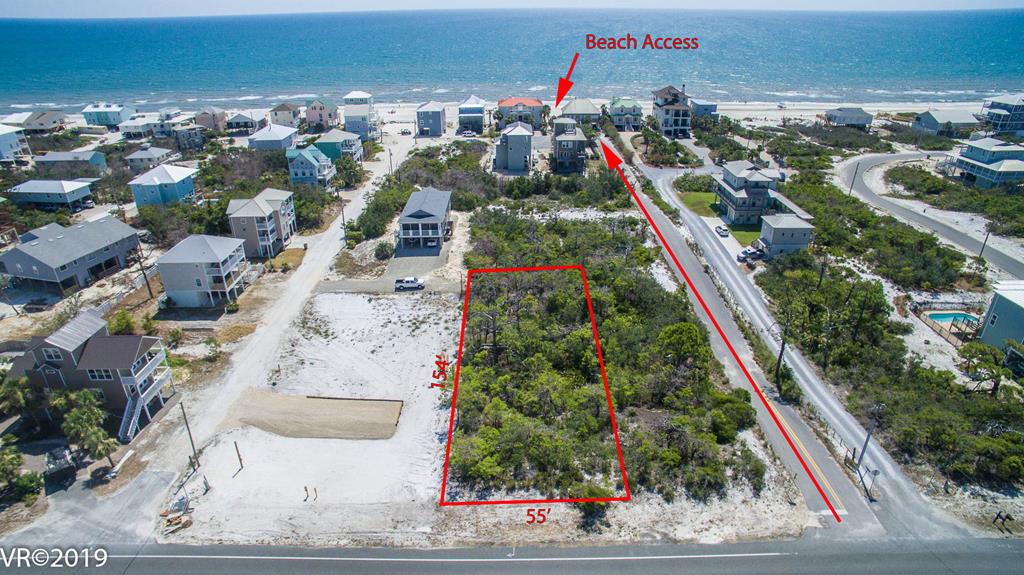 Dolphin Bay to Beach is a pleasant little neighborhood about two miles south of Cape Breezes, and it is home to our second contract. This 54′ by 154′ X-zone bay view lot sporting an attractive $139,000 price tag caught a buyer's eye on Friday. All of the property owners in this small subdivision enjoy both bay and gulf deeded access.The sellers bought their lot in May of 2018 for $114,5000.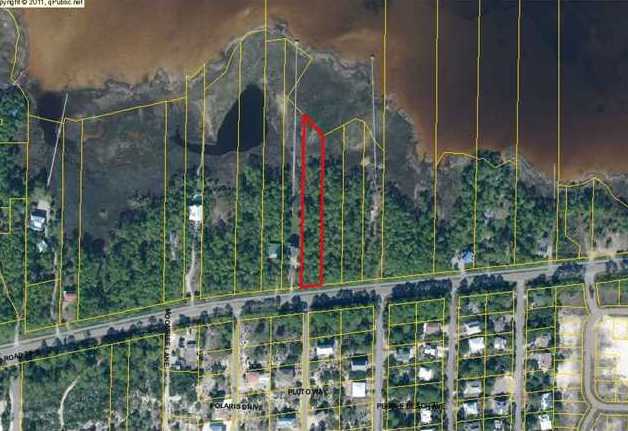 Contract number takes us back down on the south side of the Cape to this 100′ wide bay front lot listed for $145,000. As you can see from the photo, the south end of the bay tends to be shallow and marshy but affords beautiful views none the less. The property is located across the street from Pluto Way in Surfside Estates. The sellers have owned it for years so I found no significant sales data in the property appraiser's site.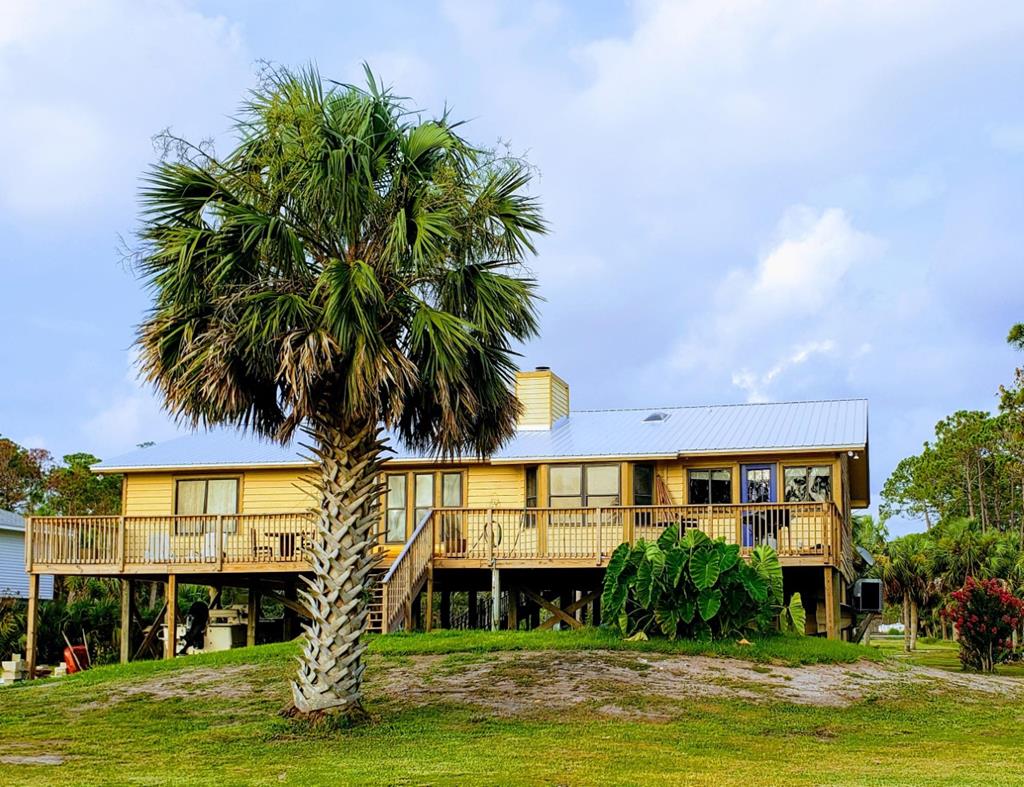 We're back out on SR-30 for our final two contracts, starting with this 4-bedroom, 2-1/2-bath, 2,423  square foot home  on a 100′ wide lot overlooking the bay. The circa-1985 home is in the vicinity of where Triple Tails used to be. It's listed for $525,000. Here, too, the seller has owned it for a very long time.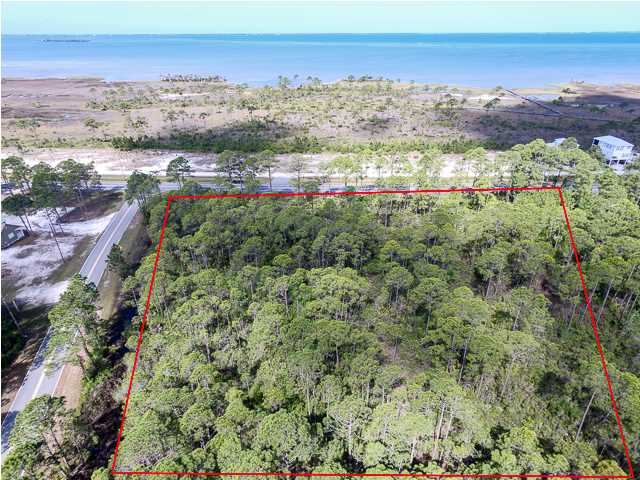 We'll wrap things up today with this 4.45-acre parcel measuring roughly 422′ by 465′ and listed for $349,000. It's on the corner of SR-30 and Country Club Road, directly across from the bay-front subdivision called Shallow Reed. It has been pretty much cleared since this photo was taken. Since the county recently abandoned its RV ordinance, this one can be home to RVs just like the Colors Way RV Park less than a mile down the road.  The same agent who did that project is the one who brought the buyer for this property so I wouldn't be surprised if that's what is in the plans for it.
Nice to see a good bit of action in the market again after a few quiet weeks. I know I've been staying really busy and that's a good thing – busy pays bills! Never too busy to help you out, though, so if you're interested in buying or selling, please call or text me at 850-227-5197 or drop a note to [email protected] and we'll get started.  Have a great week, keep cool, and thanks so much for taking time out of your busy schedule to stop by today.
Reminder – If you would like to read this with the links to the various listings, I can only email them to you now with our new MLS which I'll be glad to do. Just let me know by sending me a request to [email protected] and I'll set you up to receive my blog post with the links each week.