Halloween goblins didn't scare off our buyers this week as we closed four sales, and wrote up four new contracts. Sellers listed seven properties and changed the prices on four others. Our inventory took a nice little dip, closing the week down by ten at 282, with 74 houses, 202 lots, five commercial, and one long-term rental MLS listings in the Cape San Blas, Indian Pass and C-30 Corridor markets. Let's see what kinds of treats our buyers and sellers found.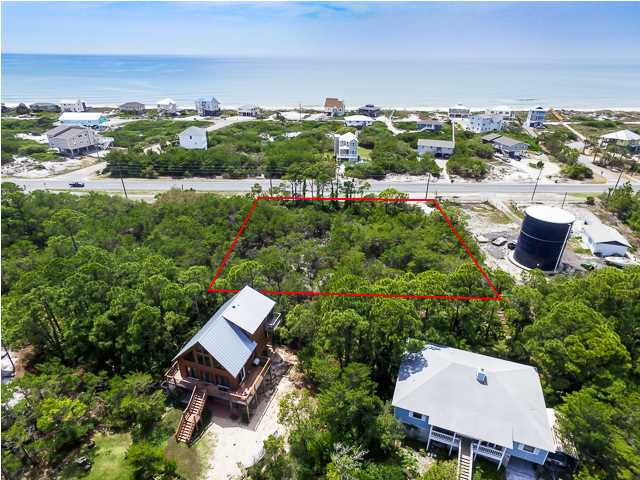 The first of our four sales takes us to Cape Breezes, one of the original subdivisions on the Cape, platted in the late 70's about a mile south of the state park. It is the only neighborhood on the Cape to have thus far been removed from CBRA and therefore eligible for FEMA flood insurance. There are recorded covenants, but no HOA or HOA fees, the best of both worlds! All properties convey with deeded gulf and bay access. The owner bought this 0.6 acre road-front lot in 2002 for $70,000, had it listed for $105,900, and has been trying to sell it since he first listed back in late 2016 for $114,900. It's a challenging location to sell with that water tower right next door, but he finally did it on Wednesday getting full list price of $105,900. There is currently another roughly half-acre lot listed for sale in this neighborhood further south, with nice homes on either side, listed for $129,000. Seller wants to close by the end of this year.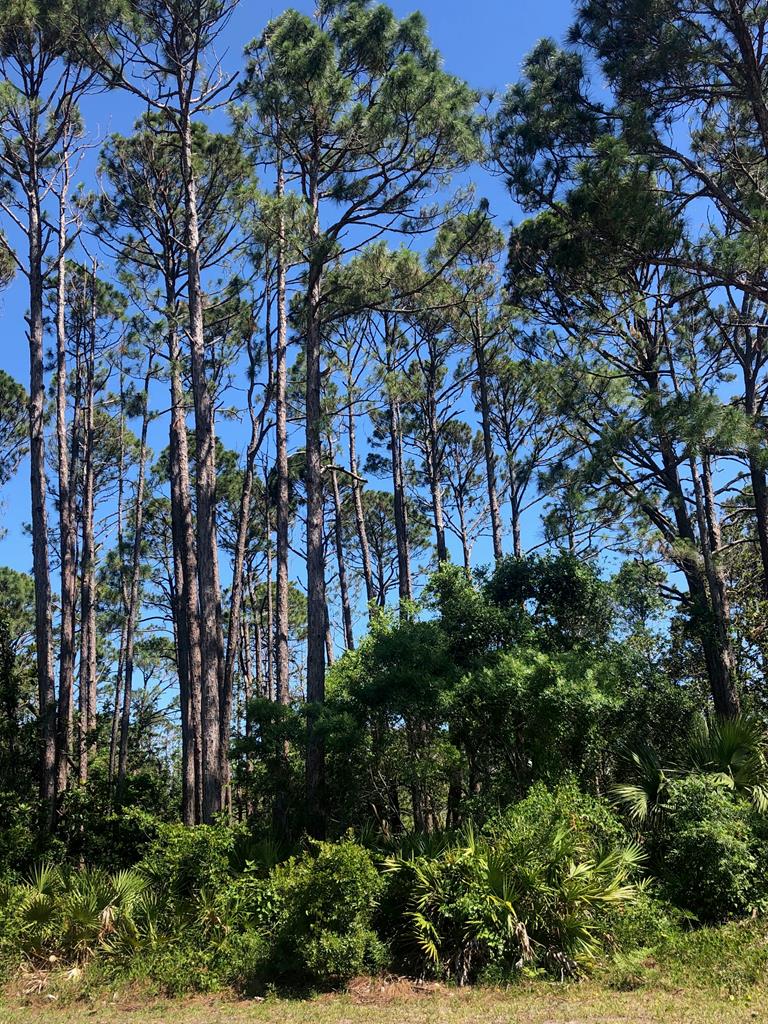 For our next three sales we'll exit the Cape and begin by heading east along C-30 to Waters Edge, the first subdivision on your left after turning right off of Cape San Blas Road onto C-30.  This irregularly-shaped, 0.2 acre lot was listed for $59,900. The seller bought it years ago from the developer as one of a number of lots so no sales data on this one. The new owner took title on Friday for $31,400.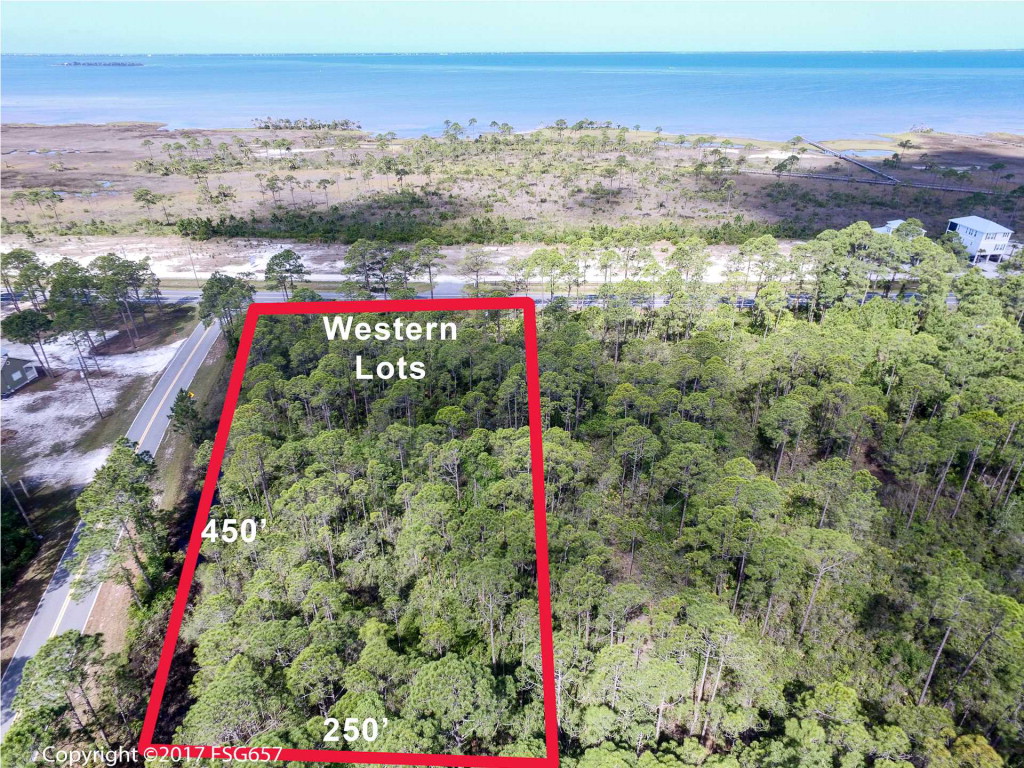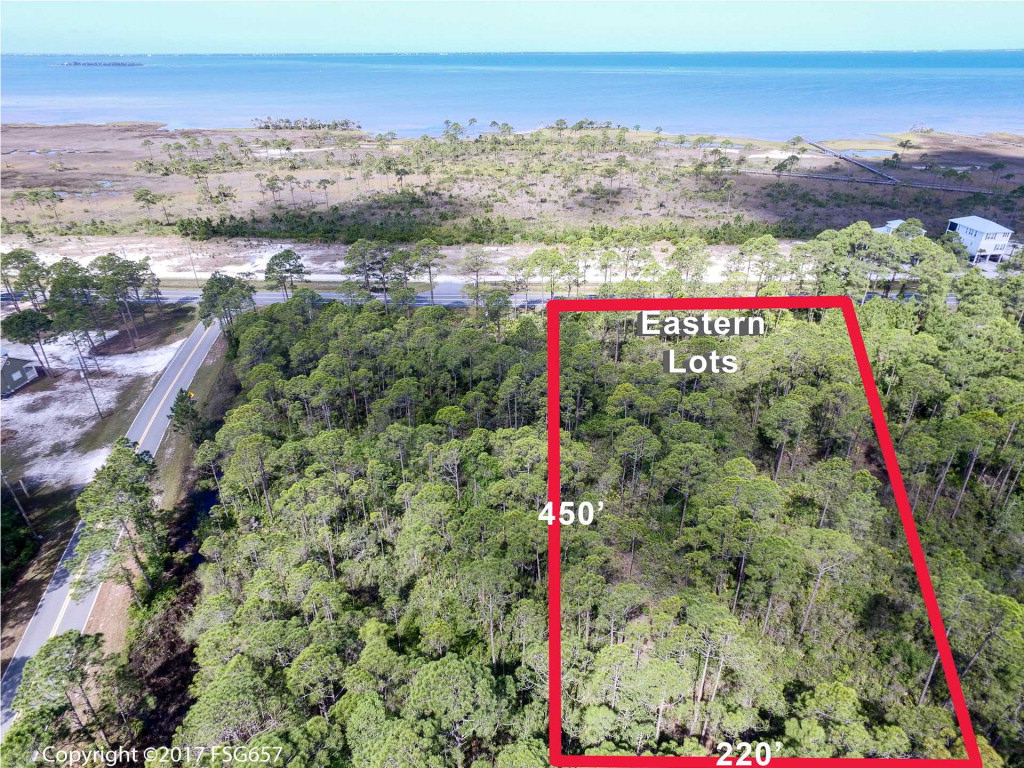 Our final two sales are lots on the corner of SR-30 and Country Club road, totaling 4.45 Acres with a combined 463′ of frontage on SR-30. The sellers bought them in mid-2012 for $297,500, had them listed at $349,900 for the pair, or $150,000 each, and that is exactly what they sold for on Wednesday.  Word on the street is the new owner intends to put an RV park in here.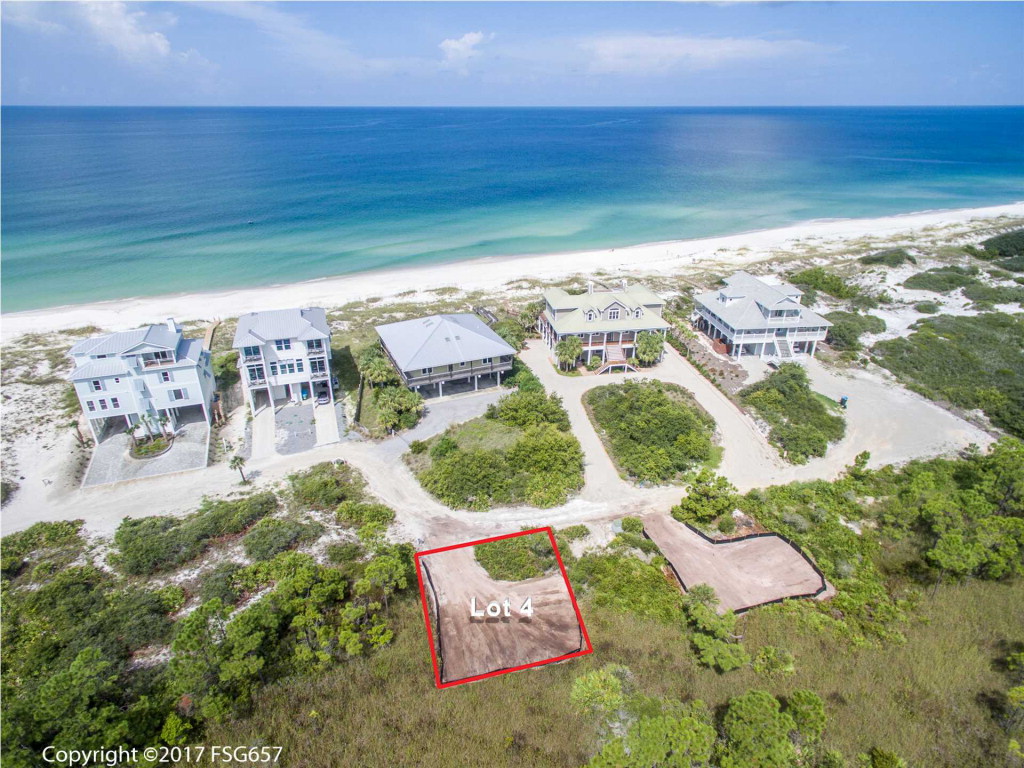 We'll begin our review of this week's four new contracts up in Secluded Dunes, the northernmost subdivision on the Cape. Here, buyers were attracted to this 100′ by 667′, 1.5-acre first tier lot listed for $159,900. Because of the wetlands, there are numerous permitting issues required for building. Based on the lot's dimensions, the red lines in this photo only represent a portion of the property.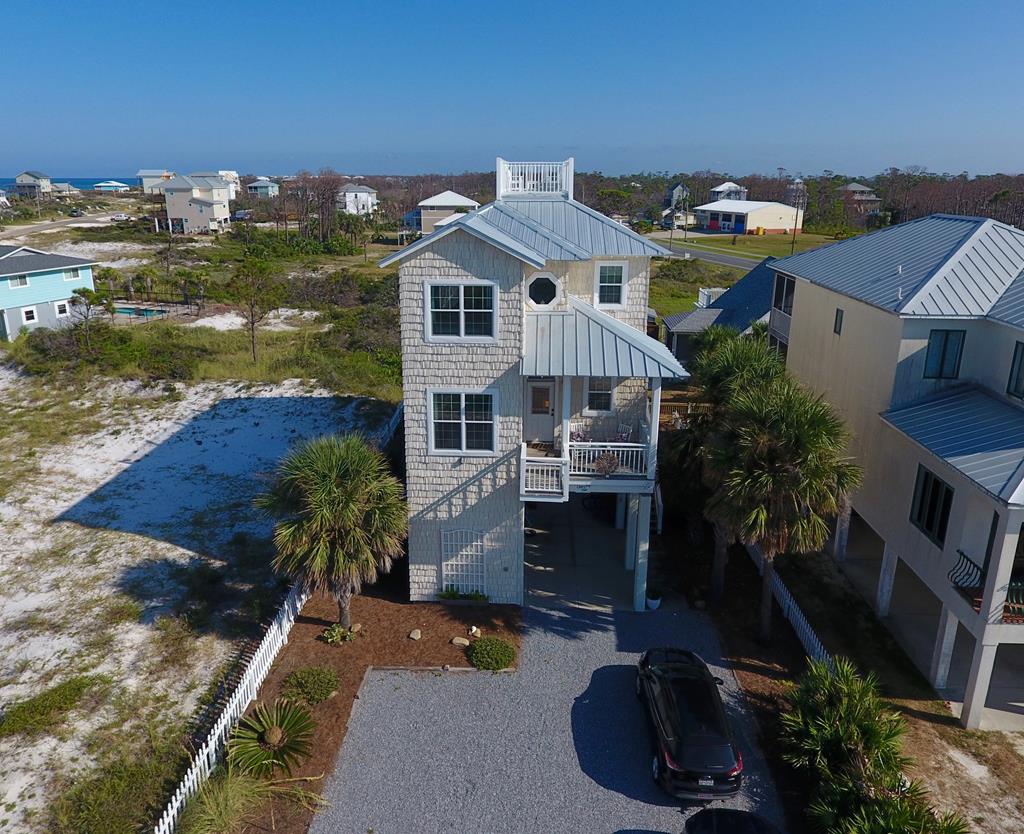 About a mile south down the beach from Secluded Dunes is San Blas Shores, perhaps the earliest platted subdivision on the Cape, dating from the early 70's. To put that in perspective, Cape San Blas Road was put in in 1968. Our second contract is on a 4-bedroom, 3-1/2-bath, 1909 square foot gulf view home listed for $619,000. It is situated on a 50′ by 100′, 0.113-acre X-zone lot. The seller bought it in 2015 for $360,000.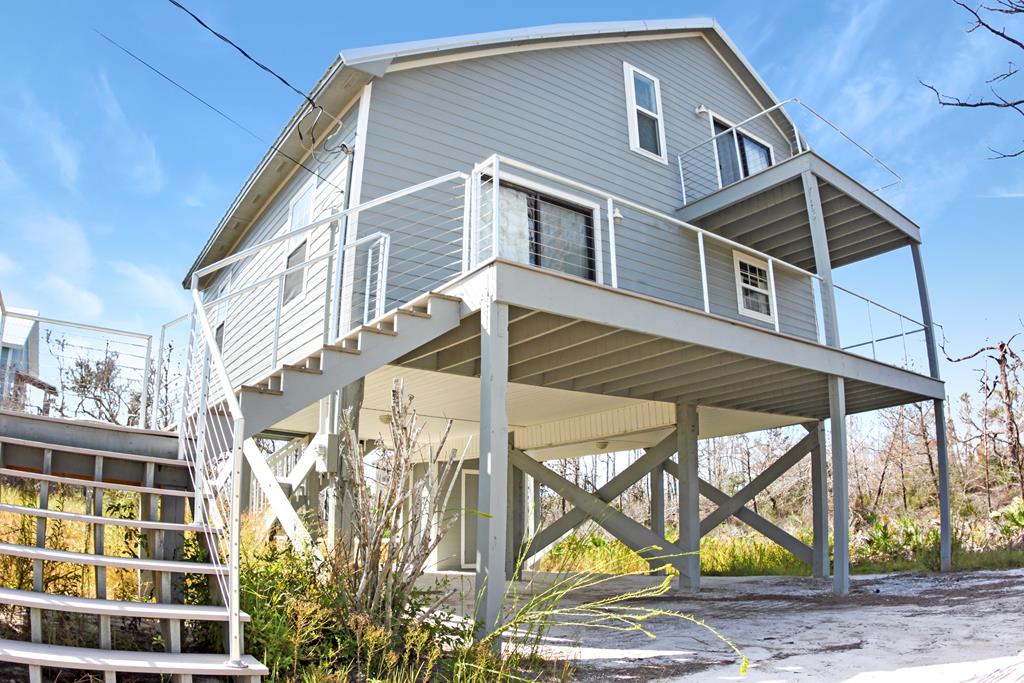 We're back at Cape Breezes for our third contract which is on this 3-bedroom, 2-bath, 1.204 square foot first-tier bay view home. It is situated on a 150′ by 180′, 0.59-acre lot. The sellers bought it in 2001 and have it listed for $439,900. The MLS notes state it was built in 2005, but it was here when I moved to the Cape in mid-1994 and the then owner had been living in it for a number of years at that time. It has had a number of upgrades since then, so 2005 is more accurately its likely effective age, since it has had a new roof, windows, etc. in the recent past.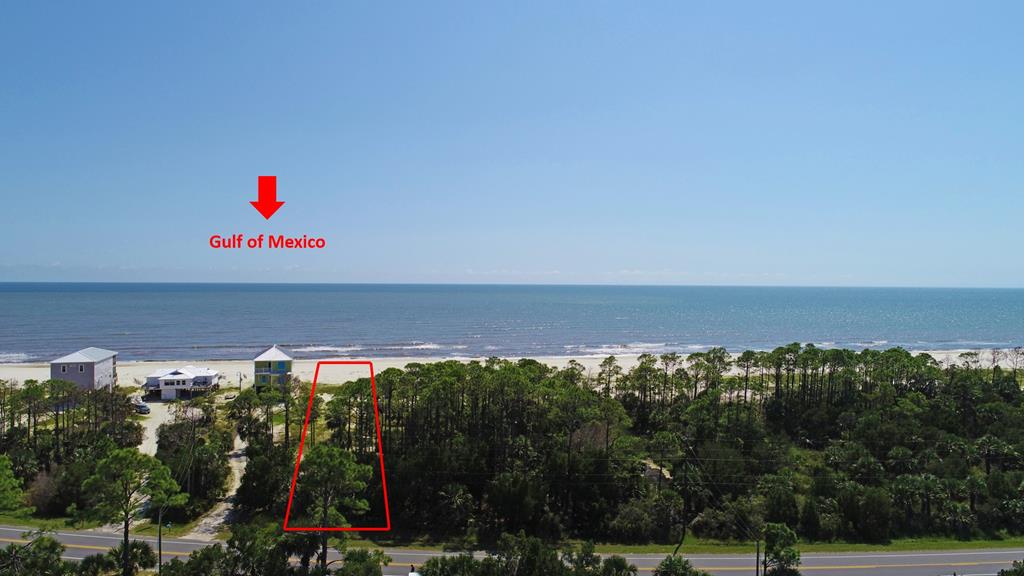 Our fourth and final new contract takes us over to Indian Pass where this 51′ wide, 0.78-acre gulf front lot went under contract on Friday with a list price of $284,900. When the seller bought it in early 2015 for $400,000 it had a structure on it which is no longer there.
So that means we're officially wrapped up for the week then. I'm heading over to Apalachicola this weekend to enjoy the Florida Seafood Festival which as always should be a lot of fun, especially as nice as the weather is right now; cool, crisp, autumn weather, clear and breezy, with an afternoon forecast high on Saturday of about 69. Planning on enjoying some great seafood and good times with old friends. If you're in the area, hope to see you there. If you're interested in info on joining us here on the coast as either a full-time or part-time "Caper", give me a call or text me at 850-227-5197 or shoot an email to [email protected] . Looking forward to hearing from you. Have a great week and thanks so much for taking time to stop by this afternoon.
Reminder – If you would like to read this with the links to the various listings, I can only email them to you now with our new MLS which I'll be glad to do. Just let me know by sending me a request to [email protected] and I'll set you up to receive my blog post with the links each week.