Like much of the rest of the nation, Old Man Winter flexed his muscles along the coast this week, slamming overnight temps into the 30's and 40's and daytime highs only into the low 50's for a couple of days. Hopefully we'll soon warm back up into the 60's where we should be for this time of year. Realtors adapted the mailman's mantra of allowing neither sleet, nor hail, nor unseasonably cold weather to keep us from helping folks find a sandy place in the sun, closing three sales and writing up five new contracts. Sellers added ten new listings, and adjusted prices on two properties.Even with all that, our inventory remained unchanged, closing once again at 289, with 69 homes, 215 lots, four commercial and 1 long term rental MLS offerings in the Cape San Blas, Indian Pass and C-30 Corridor market.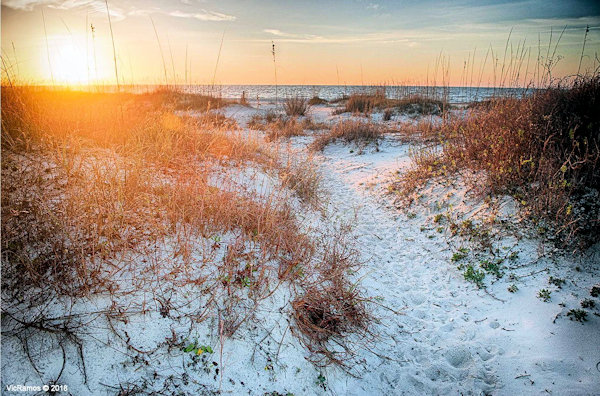 The first of our three sales is a gorgeous gulf front lot in Sunset Beach Estates, a beautiful community on the Cape about 2 miles south of the state park.This is one of the widest subdivision gulf front lots on the Cape, with 63' of waterfront and a depth of 945' for a little over 0.6 of an acre.  This lot was listed for $649,000 and closed on Tuesday for $625,000.  With this sale, only one gulf front lots remains, but there are still beautiful first tier lots available for $299,000.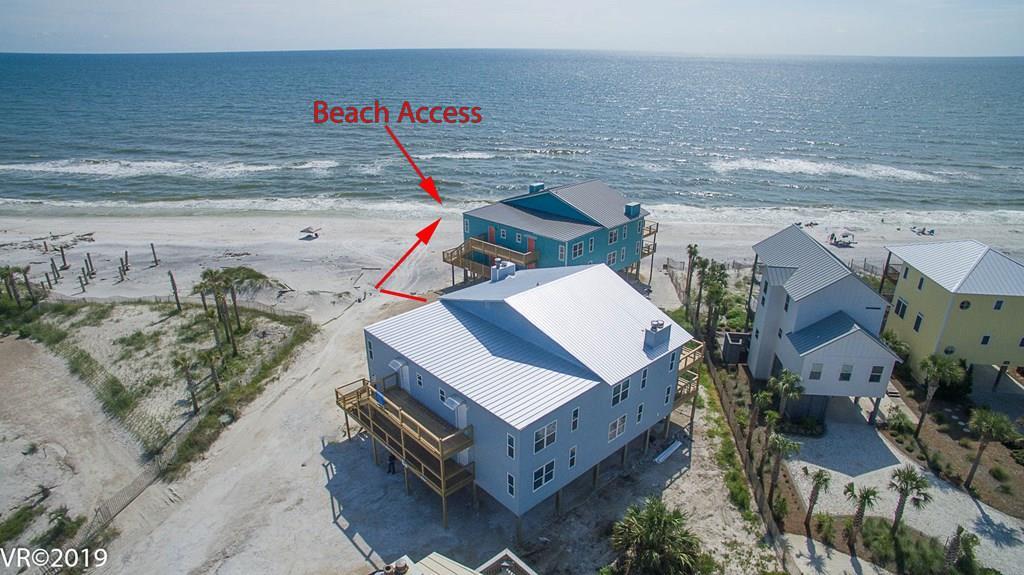 This quadplex has become a familiar site on these pages recently with this being the third unit in the past few months to be put up for sale. This one's a 3-bedroom, 2-bathThis 3-bedroom, 2-bath, 1,300 square lower level unit last sold in late 2016 for $240,000. It was built in 1985 and underwent a major renovation in the wake of Hurricane Michael, emerging with a totally new lease on life with a new roof, all new windows and doors, new decks, stairs and myriad other upgrades. She's looking great and ready for another 34 years of fun in the sun. Like its two predecessors, it was listed one day and went under contract the following day.  The seller was asking $419,000 and closed on Tuesday for $416,000.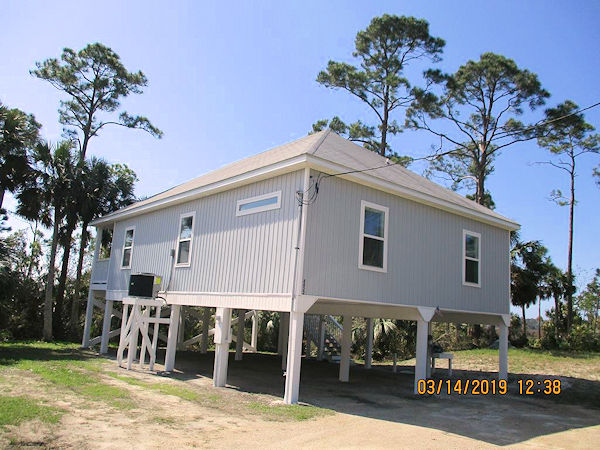 We'll leave the Cape and travel east along C-30 out past the Indian Pass Raw Bar to this 3-bedroom, 2-bath, 1,200 square foot lagoon-front cottage listed for $239,500. It was built in 2008 on a 1.12-acre lot which extends out into the marshland of Indian Pass Lagoon. The seller purchased the home in a bank sale in 2010 for a mere $100,000. On Friday he picked up a check at closing for $230,000. Nice.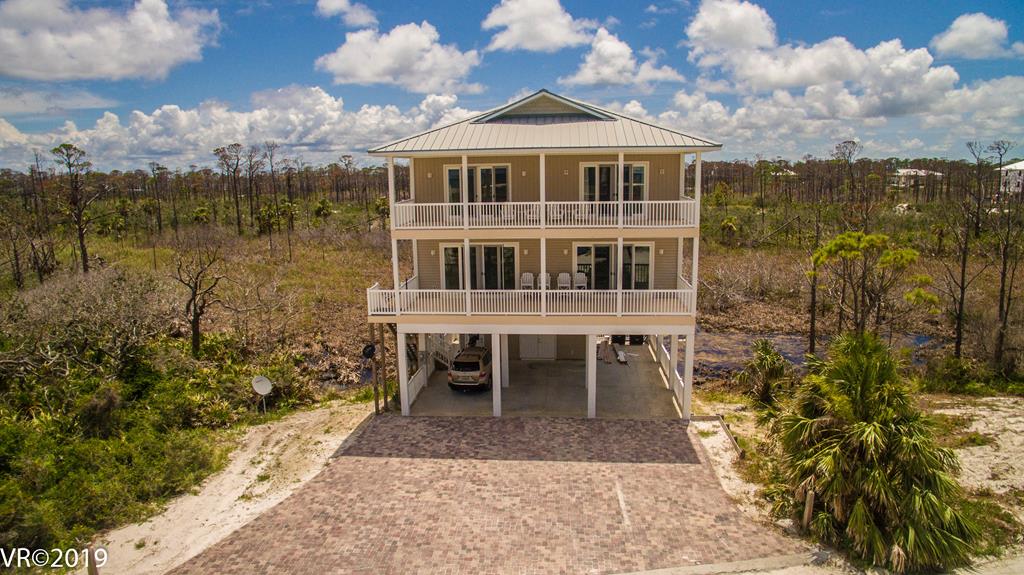 Now on to our five new contracts, starting off up in Secluded Dunes, the northernmost subdivision on the Cape. Buyers were attracted to this 3-bedroom, 3-1/2- bah, 2400 square foot first tier home listed for $749,900.  The home was built in 2010 and last sold in early 2017 for $660,000.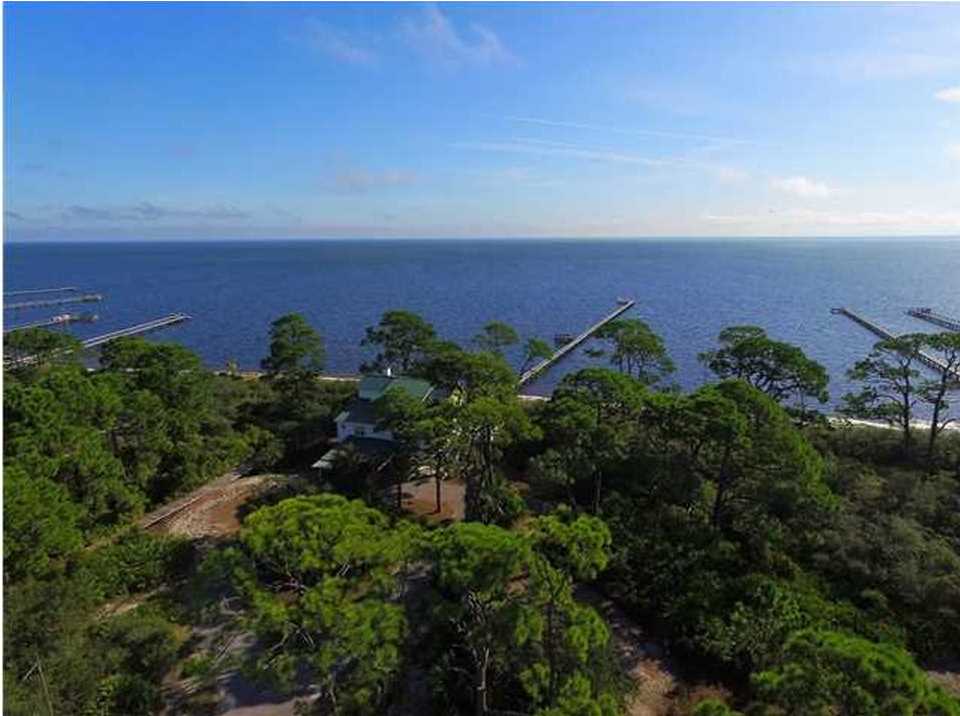 Roughly two miles south of Secluded Dunes is Hibiscus Bay to Beach and here sellers accepted an offer on their roughly half-acre bay front lot with 100′ of waterfront. This picturesque little community spans from the bay to the gulf, and includes a bay walkover, community pool, and walkover to the beach complete with a gazebo for relaxing while taking in those gorgeous sunset views. This lot belongs to the developer's family, so no sales history on it.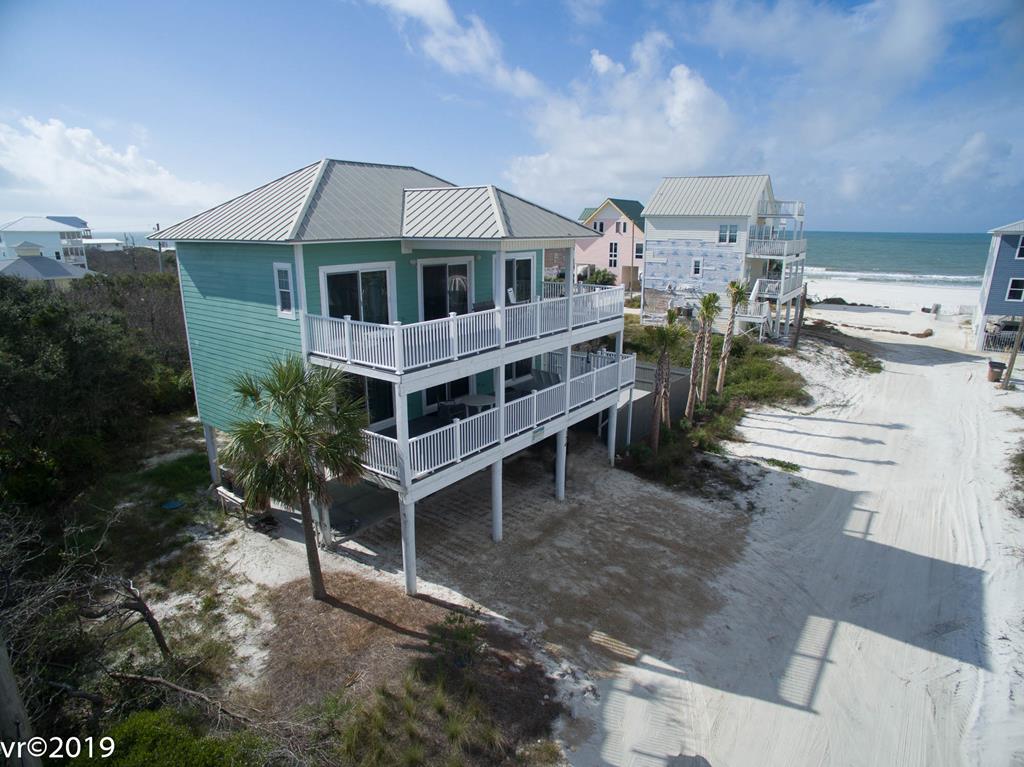 Our third new contract takes us about another mile down the road to Catamaran Drive in Feather Sound where sellers accepted an offer on this 3-bedroom, 3-bath, 1656 square foot second tier home.  It is a terrific rental property, and affords terrific gulf views through out, and includes an in-ground pool with separate spa. There is no HOA or HOA fees, and all properties convey with deeded gulf access. The sellers bought it in 2016 for $475,000, have made myriad upgrades since then, and have it listed for $639,000.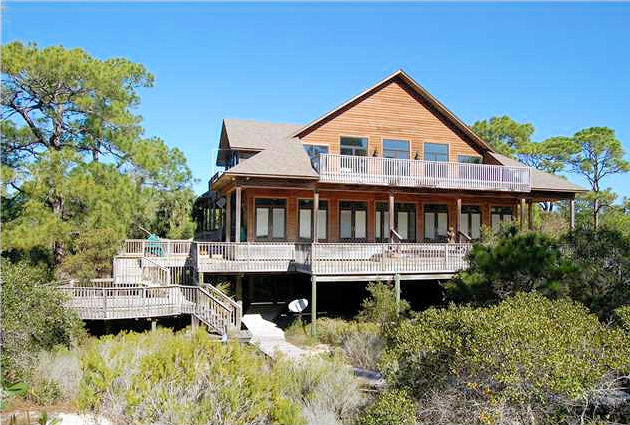 We'll head down to the south side of the Cape to an unusual offering, a family retreat located on a 12-acre parcel that spans from gulf to bay with 322′ of waterfront on either side. The home itself is a 4-bedroom, 4-bath, 5,736 circa 1995 home located on the gulf side of the property. The sellers have owned it since the early 90's so no pertinent sales history.  It went under contract with a list price of $2,875,000.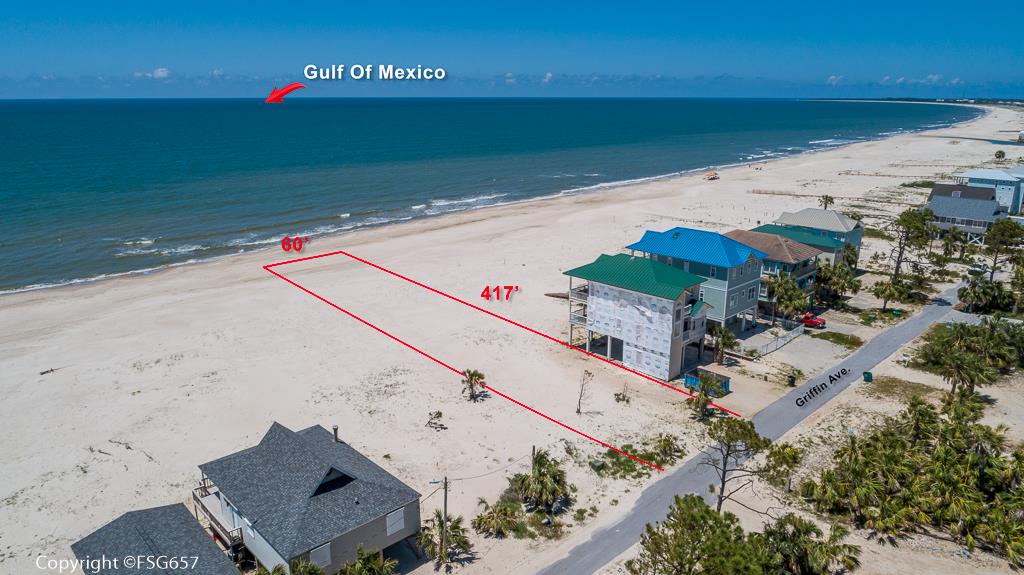 We'll wrap things up today over in Money Bayou where this 60′ by 417′, .574-acre gulf front lot on Griffin Avenue went under contract with a list price of $309,000. The sellers bought it in early 2000 for $194,500.
That does it for this week.I hope it is sunny and warm where you are and if you'd like to join us here on the Cape, where no matter how cool it gets, the only white drifting stuff we ever have to worry about is the sugar white sand on our beaches.  Whether you're thinking of buying or selling, give me a call at 850-227-5197 or shoot me an email to [email protected] .  Let's put some SOLD signs on some of these great deals!  Thanks for stopping by today – I look forward to hearing from you.
Reminder – If you would like to read this with the links to the various listings, I can only email them to you now with our new MLS which I'll be glad to do. Just let me know by sending me a request to [email protected] and I'll set you up to receive my blog post with the links each week.