People may have had shopping for turkey and trimmings on their minds this week, but they nonetheless took a little time out to shop for real estate. We closed two sales and wrote up three new contracts. Sellers added three new listings, and changed price tags on seven others. Our inventory dropped by one, closing the week at 288, with 68 homes, 215 lots listed, 4 commercial properties and one long-term rental MLS offerings in the Cape San Blas, Indian Pass and C-30 Corridor market.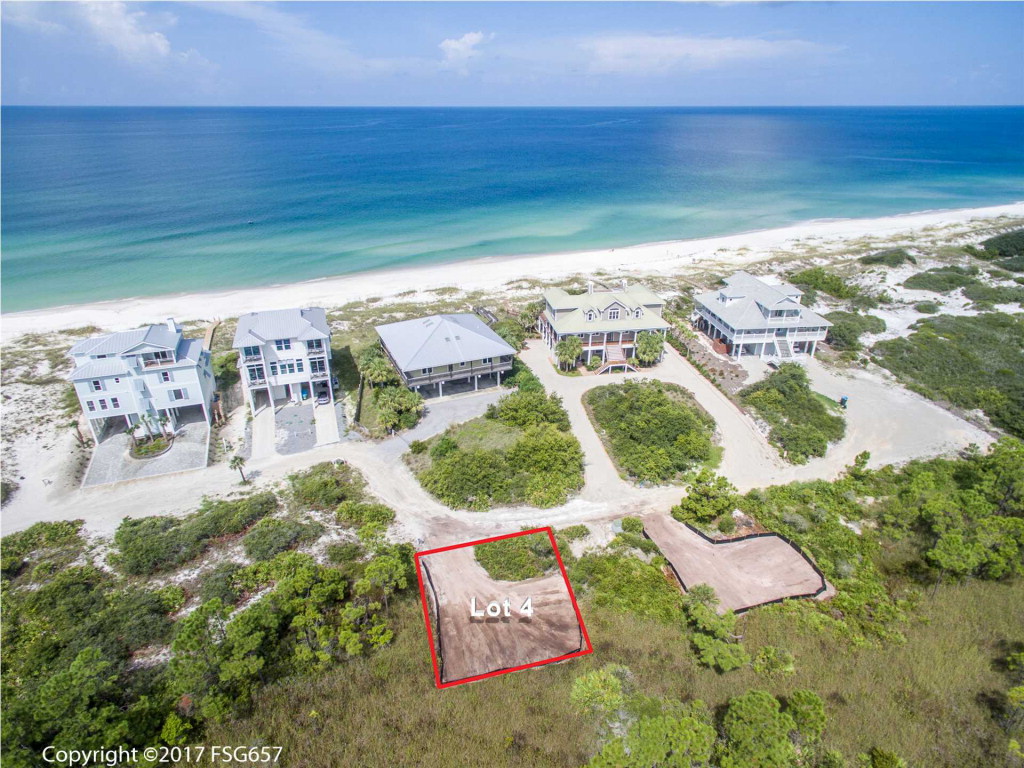 We'll begin our review of this week's two sales up in Secluded Dunes, the northernmost subdivision on the Cape. Here, buyers took title to this 100′ by 667′, 1.5-acre first tier lot. Because of the wetlands, there are numerous permitting issues required for building. Based on the lot's dimensions, the red lines in this photo only represent a portion of the property. It was listed for $159,900 and sold for $157,000.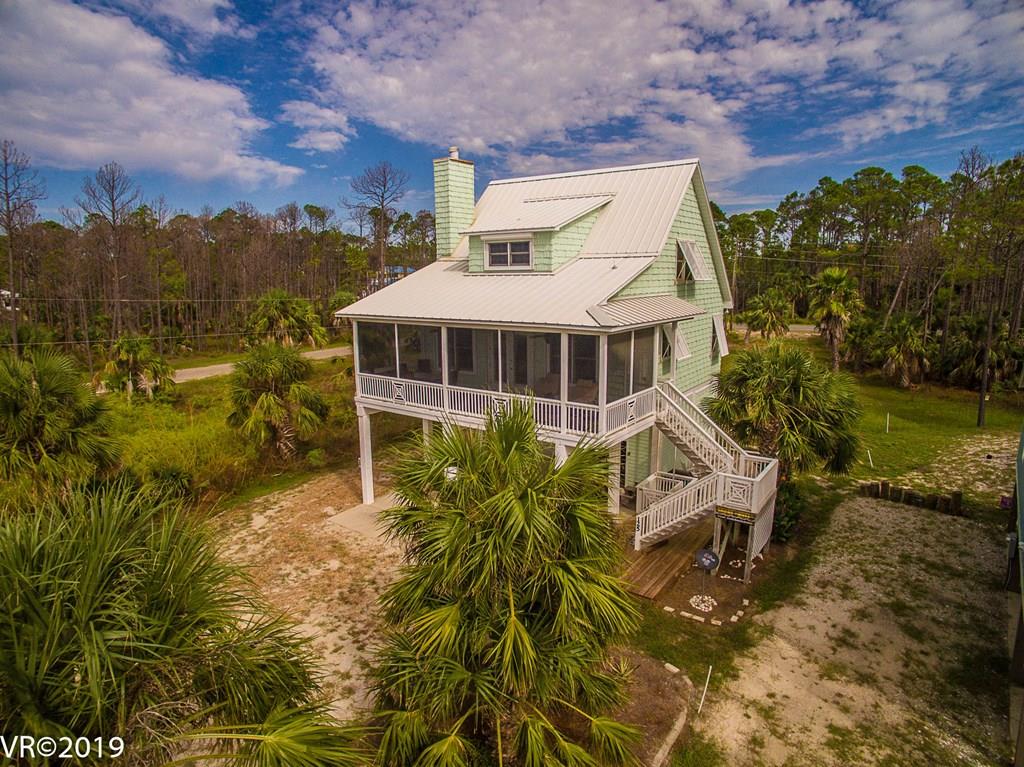 Our second sale takes us over to Indian Pass where the parties went to the closing table trading the keys to this 3-bedroom, 3-bath, 1,946 square foot first tier home listed for $564,900. It was built in 2000. The seller bought it in mid-2018 for $470,500.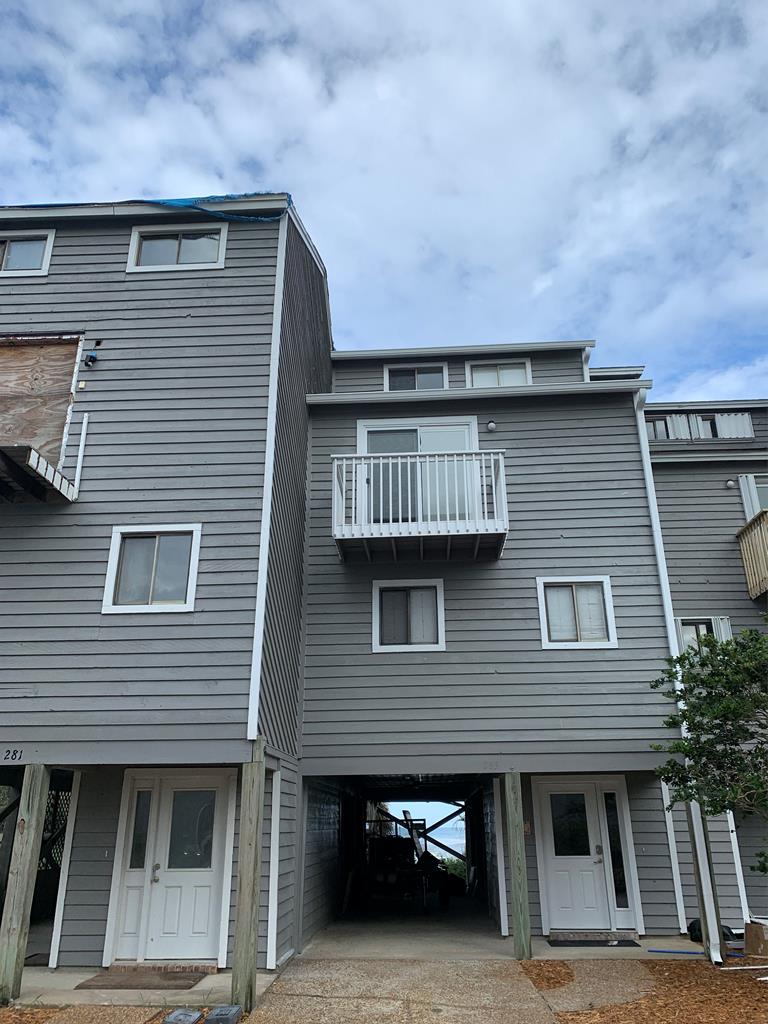 The first of our three new contracts is in Barrier Dunes, a townhouse community just a short jog down the beach from Secluded Dunes.  Buyers latched on to this 3-bedroom, 3-1/2-bath, 1,854 square-foot gulf front townhome listed for $650,000. The home has been thoroughly renovated and is a stunning rental property, with a gross rental income in 2018 of $80,700, even with no rentals in the 4th quarter to due Michael's visit. Kaching! It has been thoroughly renovated and has a whole new lease on life.  The sellers have owned it since late 2004 when they purchased it for $535,000.
Our second contract is on this 100′ by 510′ bay front lot on the Cape overlooking Pig Island listed for $199,000. Hard to believe the sellers bought this little piece of paradise back in 1987 for a mere $15,000. Wow. That's roughly $34,000 today in inflation-adjusted dollars.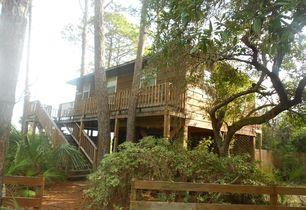 Our third and final new contract is also found in our list of new listings as it entered the MLS on Thursday and went under contract on Friday.   Someone snapped up this cute little 1-bedroom, 1-bath, 480 square foot bay view cabin on the south side of the Cape on the grounds of The Old Saltworks Cabins.  The offering includes 1.05 acres and has a septic shared with the other cabins.  This little cutie is quite a money-maker, reportedly generating $35,000 in gross rental income to date in 2019.
And with that we're all up to date.  I hope you have a pleasant Thanksgiving with family and friends.  My tip for the holiday is to eat the pie first.  You'll have plenty of room to enjoy it, and there will be  countless days ahead of turkey, dressing, and cranberry incarnations, but those delicious pies rarely see midnight on the Thursday feast day.  Thank you so much for taking time to stop by today, and I hope to see you back here next weekend.  If you have questions or need to reach me before then, please call or text me at 850-227-5197 or send an email to [email protected].
Reminder – If you would like to read this with the links to the various listings, I can only email them to you now with our new MLS which I'll be glad to do. Just let me know by sending me a request to [email protected] and I'll set you up to receive my blog post with the links each week.