The first full week of 2020 turned out to be a decent one, with two sales and three new contracts. Sellers added seventeen new listings which included a lot of sorely needed houses, and made six price changes. Our inventory leapt up by eleven to 278, with 78 homes (a pick-up of 11) and 200 lots listed for sale in the Cape San Blas, Indian Pass, and C-30 Corridor MLS market. Let's see what is catching buyers' attention.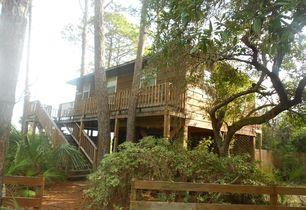 We'll begin our review of this week's two sales on the south side of the Cape on the grounds of The Old Saltworks Cabins where new owners took title to this cute little 1-bedroom, 1-bath, 480 square foot bay view cabin.  The offering includes 1.05 acres and has a septic shared with other cabins.  This little cutie is quite a money-maker, reportedly generating $35,000 in gross rental income in 2019.  The seller had it listed for $189,500, and sold it for $185,000.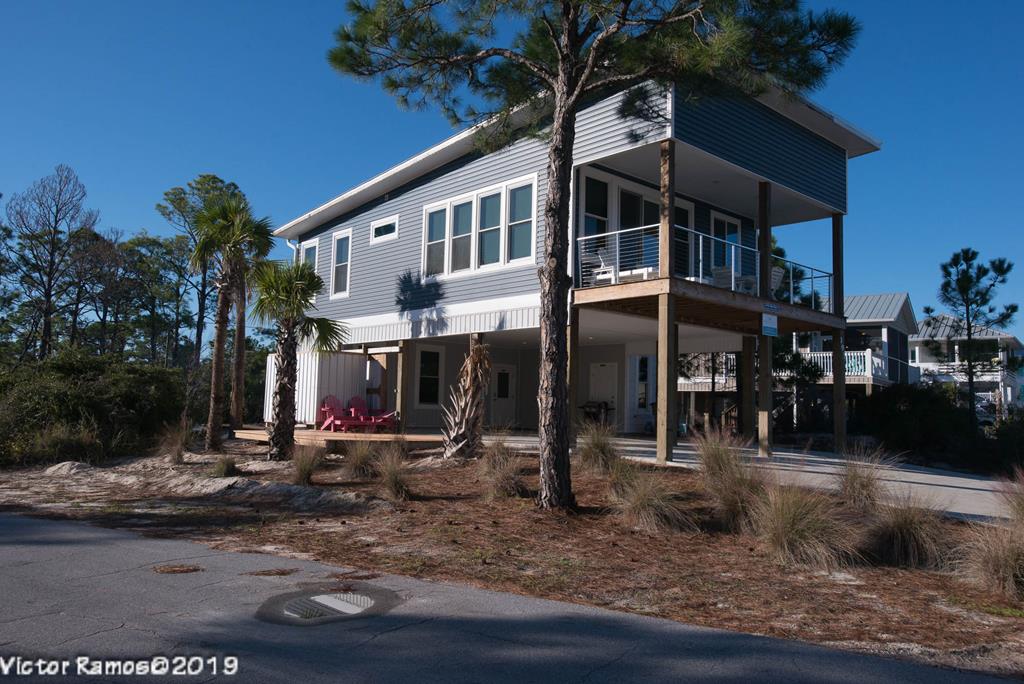 Our second sale is on Polaris Drive in Surfside Estates. Buyers snapped up this 3-bedroom, 2-1/2-bath, 1,305 square foot gulf view home just a few days after it appeared in the MLS sporting an attractive $429,000 price tag.  The sellers bought the quarter-acre lot on which it is situated in early 2016 for $55,000. The new owners picked up the keys at closing on Friday for $420,000 cash.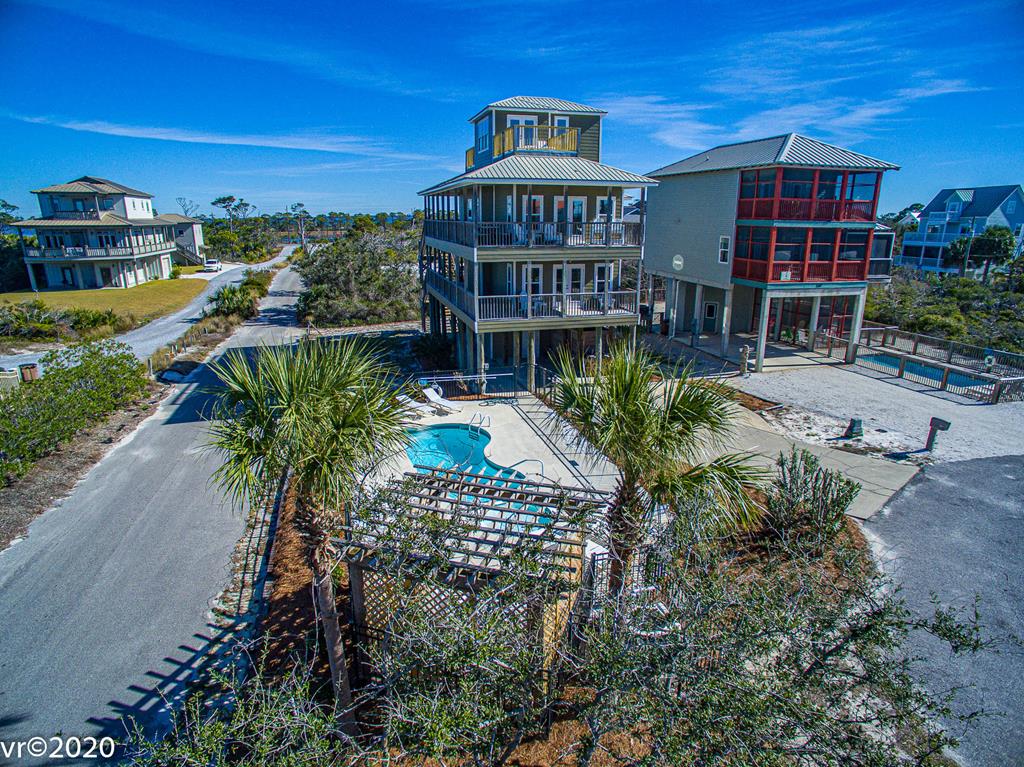 The first of our three new contracts takes us to Beach to Bay Drive, in Dolphin Beach to Bay subdivision, a neighborhood on Cape San Blas Road across from Pig Island. All properties here convey with deeded gulf and bay access, both with well-maintained nice wood walkovers. Buyers jumped on this 3-bedroom, 3-bath, 1,928 square foot first tier home built in 2005 on an X-zone lot as soon as it hit the market. This terrific rental property is being sold fully furnished and features an in-ground heated pool. The sellers bought it in mid-2007 for $790,000, and listed it earlier this week for $798,900.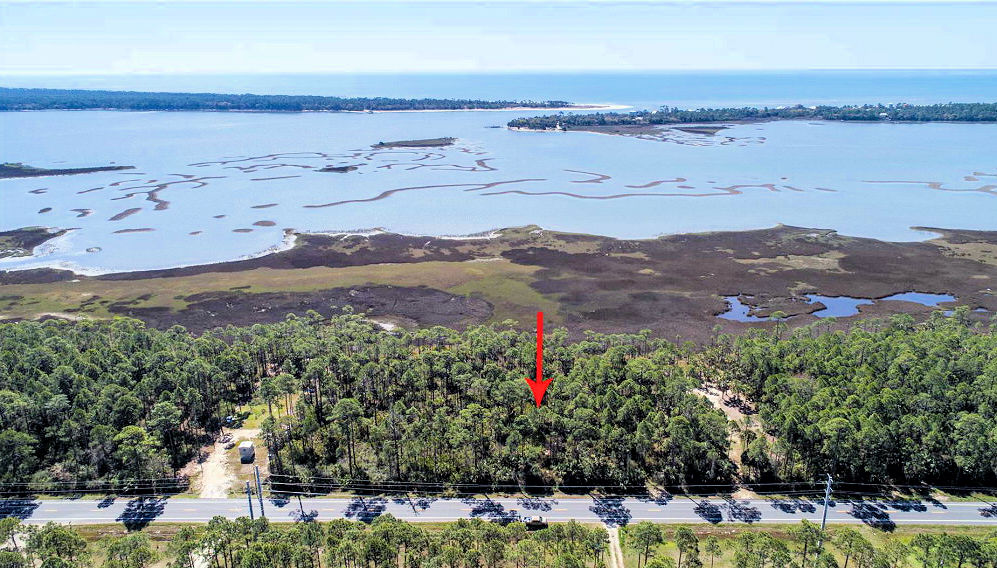 We'll head off of the Cape for our next two contracts, turning right off of Cape San Blas Road and traveling east well past the Indian Pass Raw Bar to this 83′ by 370′, 0.7-acre lagoon front lot on C-30 listed for $39,900. It last sold during the peak of the real estate boom of the early 2000's in mid-2004 for $270,000.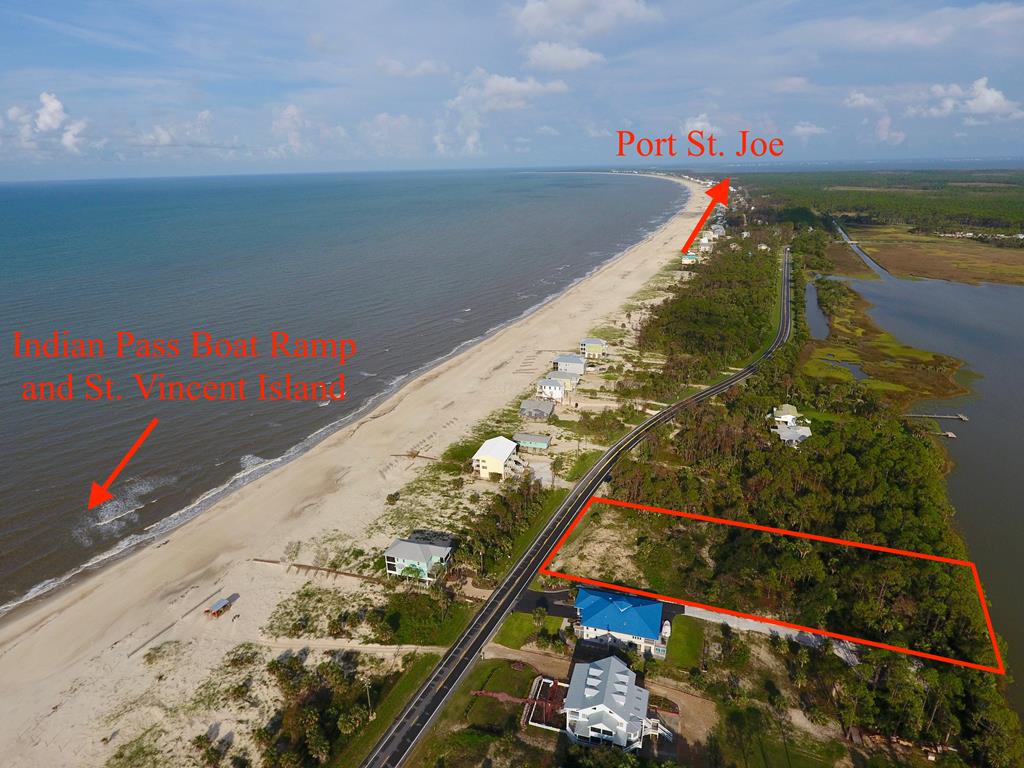 Our third and final contract takes us out on the Indian Pass peninsula where this 100′ by 367′, 0.84-acre lagoon front lot went under contract with a list price of $229,900, which includes a deeded 5′ pedestrian easement to the gulf. The property appraiser's site offers no significant sales data for the property, so the sellers have apparently owned it for quite some time.
That does it for today. Property's continuing to move at a good clip so if you're thinking of selling give me a call – I'd love to be your listing agent and put you together with my readers who are calling in search of coastal properties. Call or text me at 850-227-5197 or shoot an email to [email protected].  In most of the country it's too cold to be outside this weekend anyway, so let's get together and talk real estate. Bundle up and stay warm – and thanks so much for stopping by.
Reminder – If you would like to read this with the links to the various listings, I can only email them to you now with our new MLS which I'll be glad to do. Just let me know by sending me a request to [email protected] and I'll set you up to receive my blog post with the links each week.