No need to look at the calendar this week to know it is winter. Like much of the southeastern U.S., we have had a string of cold, rainy, windy days, and unfortunately the upcoming week doesn't look to offer relief from how we do winter in Florida, meaning our highs will only be in the mid to upper sixties. Clouds couldn't dim our market this week, as we still managed to close four sales and write up two new contracts, enter fifteen new listings, and pen eleven price changes.  Our inventory swelled by five, closing at 289, with 83 houses and 206 lots listed for sale in the Cape San Blas, Indian Pass and C-30 Corridor market.  Let's see which properties are moving.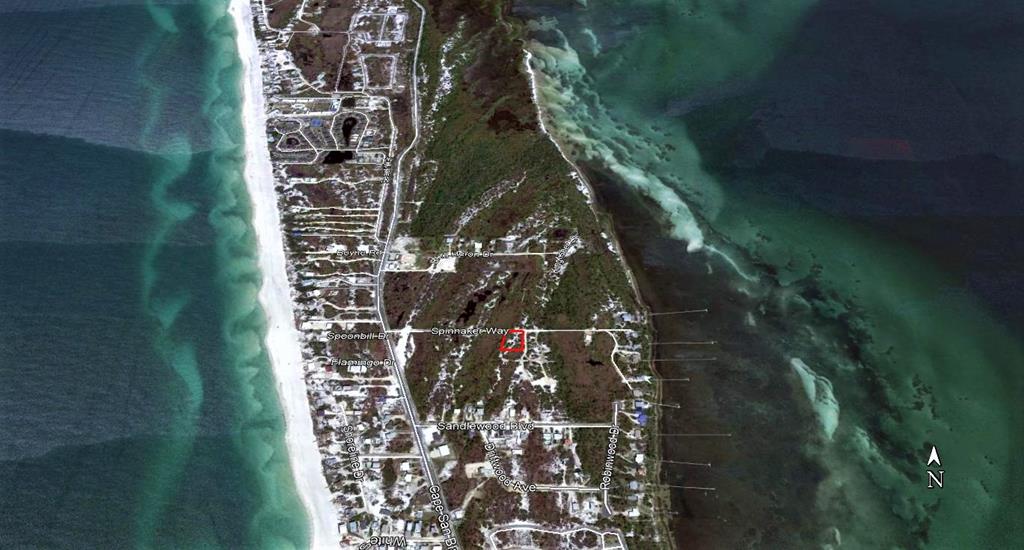 The first of our four sales is on Spinnaker Lane just south of Coneheads on the bay side of Cape San Blas Rad. A month ago, sellers accepted an offer on their irregularly-shaped bay view lot with a smidgen over half an acre of land. It conveys with deeded bay acess and is not far from a public beach access. It last sold in early 2015 for $47,000, was listed for $79,900, and sold on Friday for $72,000
Our second sale is a 100′ by 510′ bay front lot on the Cape overlooking Pig Island. Hard to believe the sellers bought this little piece of paradise back in 1987 for a mere $15,000. Wow. That's roughly $34,000 today in inflation-adjusted dollars. It was listed for $199,000 and on Friday they sold it for $150,000 cash.
For our third sale we'll head off the Cape turning right off of Cape San Blas Road onto C-30 and traveling about a mile to Sea Oats Lane to this 2-bedroom, 2-bath, 1200 square foot gulf front townhouse. It was badly damaged by Michael, and was listed "As Is" for $225,000.  It was built in 1984 and has been owned by the sellers since 1988 when they bought it for $74,200.  New owners took on the challenge of restoring her to her former grandeur on Tuesday for $167,500. I have a special place in my heart for all of the people who step up to the plate to take on the challenge of helping to heal and restore our coastal community. We are a community of people who physically live here and those whose hearts live here and together we are 850 Strong.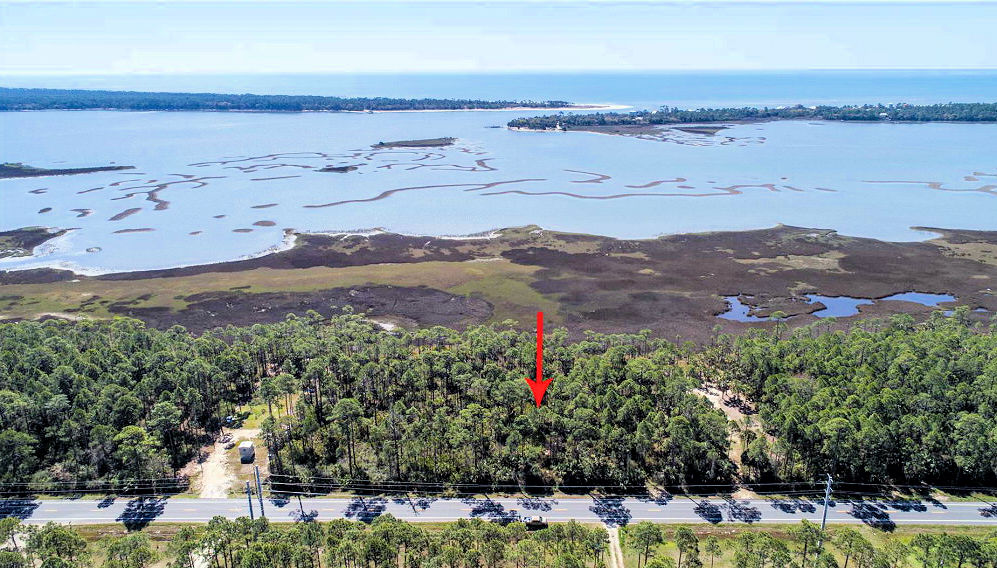 Our fourth and final sale is out along C-30 well past the Indian Pass Raw Bar and is an 83′ by 370′, 0.7-acre lagoon front lot on C-30 listed for $39,900. It last sold during the peak of the real estate boom of the early 2000's in mid-2004 for $270,000.  The 2020 list price came in at $39,900, and the seller sold it Thursday for $35,000, graciously donating those proceeds to St. Joe Bay Humane Society.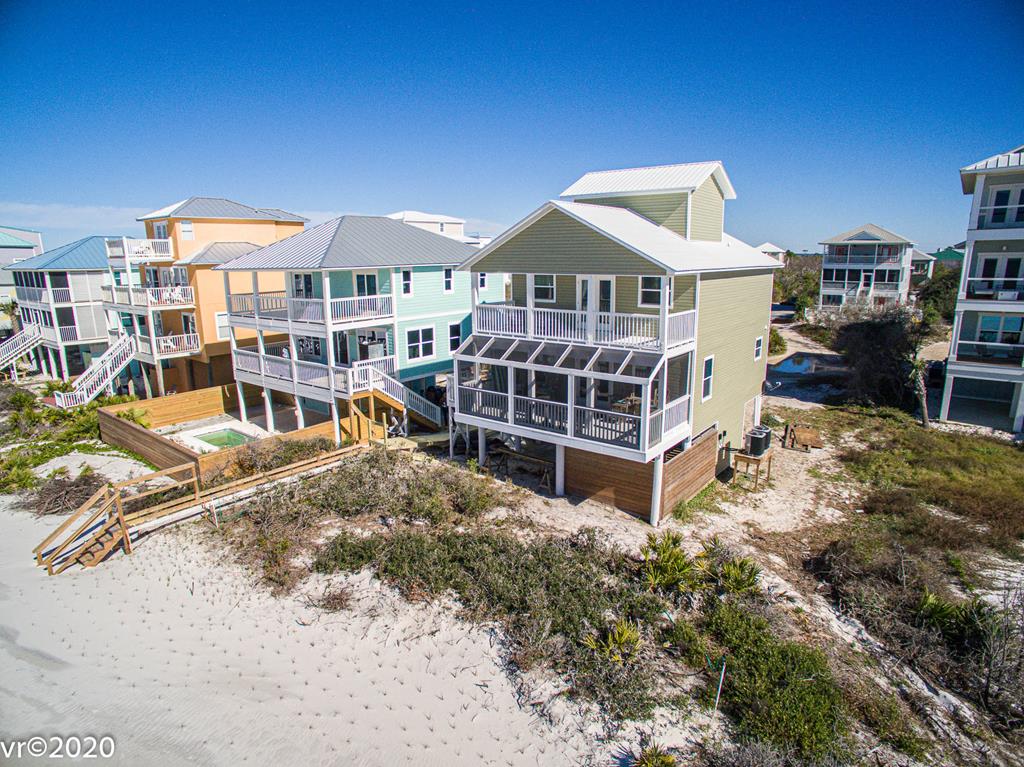 We're back on the Cape for our two new contracts, starting with this 4-bedroom, 2-1/2-bath gulf front home on Sugarloaf Lane. It was built in 2004 on a 50′ wide lot and last sold in late 2013 for $525,000. The sellers have totally renovated it, added new furnishings and appliances and have it listed for $975,000.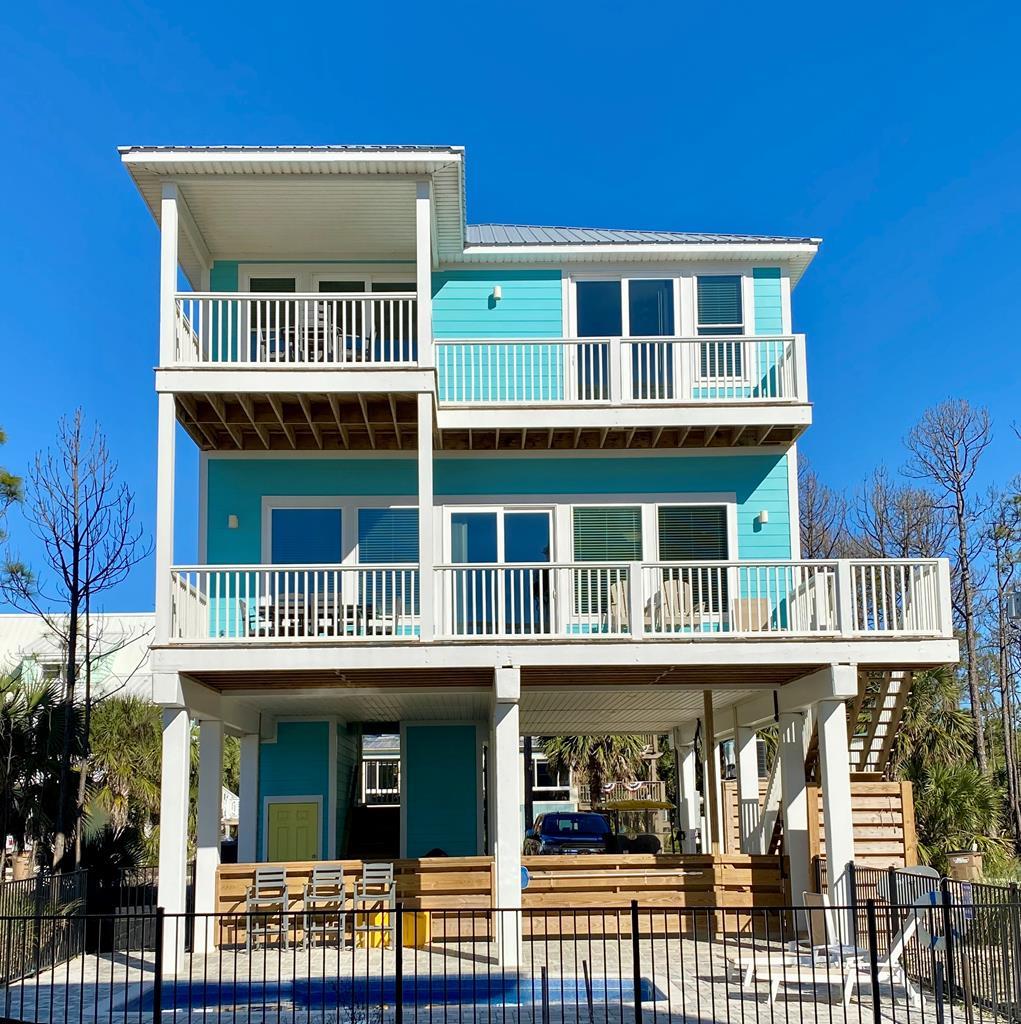 Our second new contract is over on Canoe Lane near Indian Pass.  Buyers were smitten with this 4-bedroom, 4-1/2-bath 2,325 square foot first tier home listed only four days before for $749,000. The sellers bought the lot in late 2017. The home is being sold furnished, has great gulf views, and a heated in-ground pool.
That does it for today. Property's continuing to move at a brisk clip so if you're thinking of selling give me a call – I'd love to be your listing agent and put you together with my readers who are calling in search of coastal properties. Call or text me on my cell at 850-227-5197 or shoot an email to [email protected].  In most of the country it's too cold to be outside this weekend anyway, so let's get together and talk real estate. Bundle up and stay warm – and thanks so much for stopping by.
Reminder – If you would like to read this with the links to the various listings, I can only email them to you now with our new MLS which I'll be glad to do. Just let me know by sending me a request to [email protected] and I'll set you up to receive my blog post with the links each week.