Covid or not, we are back on a roll it seems turning in yet another good week, this time around closing four sales and writing up four new contracts. Sellers added thirteen new listings, and changed prices on eight others.  Our inventory grew by five, closing the week at 311, with 97 houses and 214 lots listed for sale in the Cape San Blas, Indian Pass and C-30 Corridor MLS market.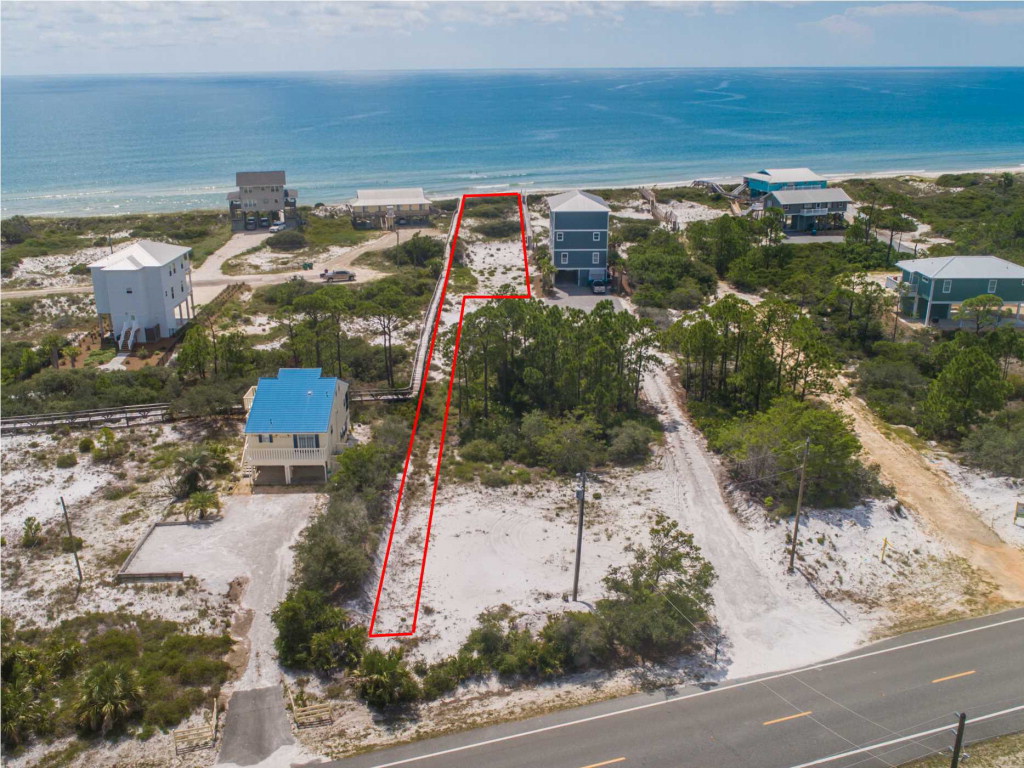 We'll start our review of this week's four sales on the north end of the Cape with this 50′ by 583′, 0.67-acre gulf front lot just north of Peninsula Estates.  It is not in a named subdivision so no covenants or HOA. The seller bought it in mid-2014 for $317,000, had it listed for $509,900, and sold it on Tuesday for $420,000.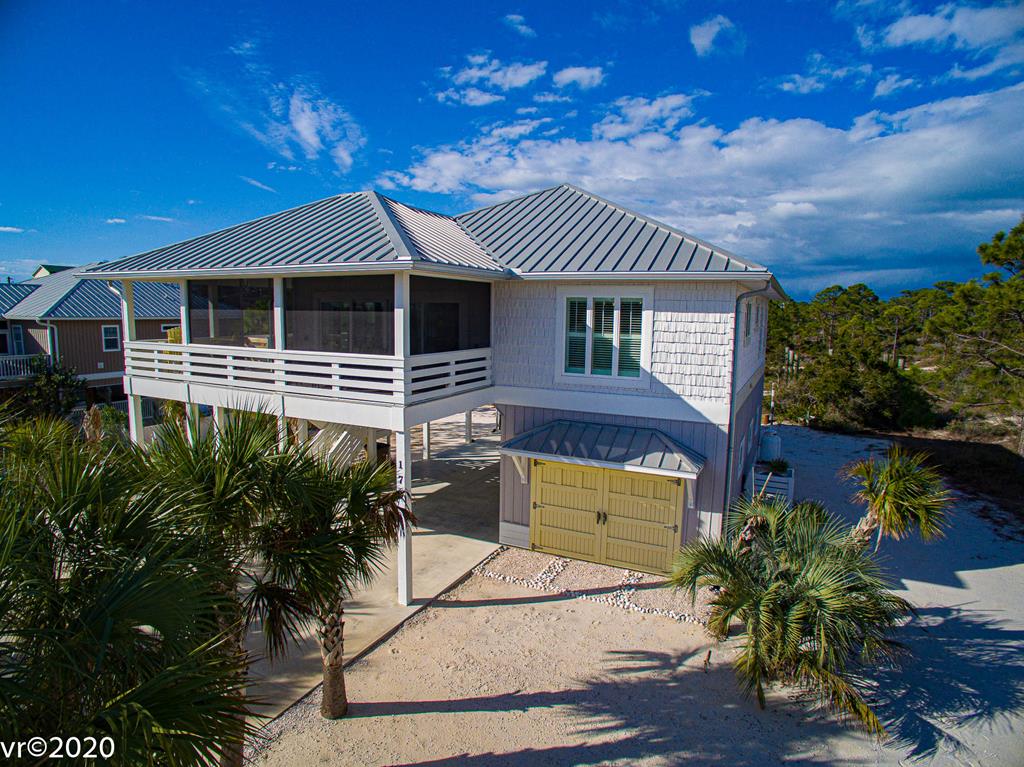 For our second sale, we'll head on down to the south side of the Cape to Polaris Drive in Surfside Estates to this 3-bedroom, 2-1/2-bath, 2,033 square foot gulf view home listed for $569,000. The sellers bought the lot in late 2012 for $60,000 and built the house in 2015.  Lucky new owners picked up the keys at closing on Tuesday for $560,000.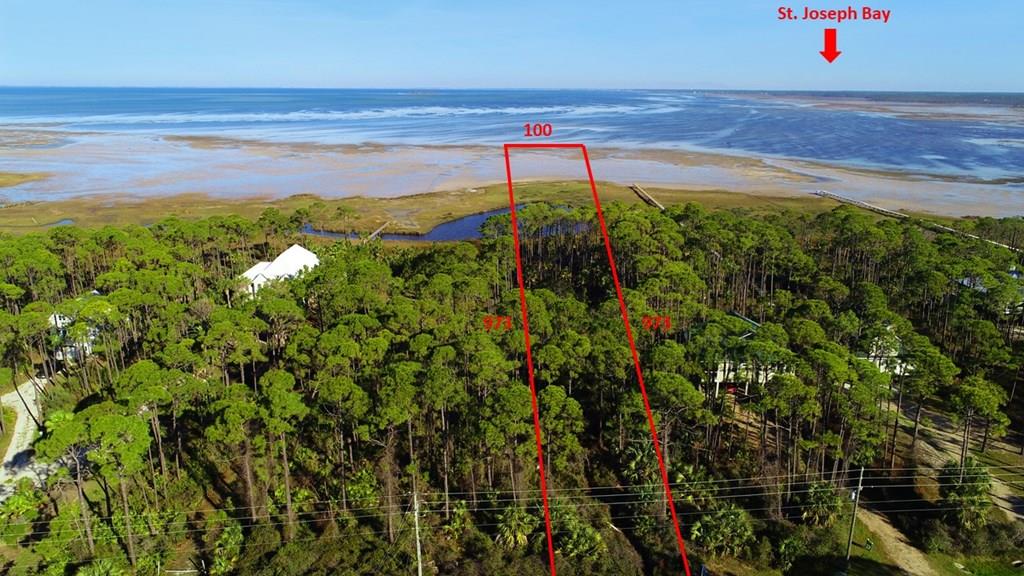 Just a few blocks away our third sale is a 100′ by 973′, 2.24-acre bay front lot listed for $147,500. This is in the Old Saltworks area and the lot itself includes a portion of a saltworks pond. It last sold in late 2003 for $300,000 and sold on Tuesday for $147,500.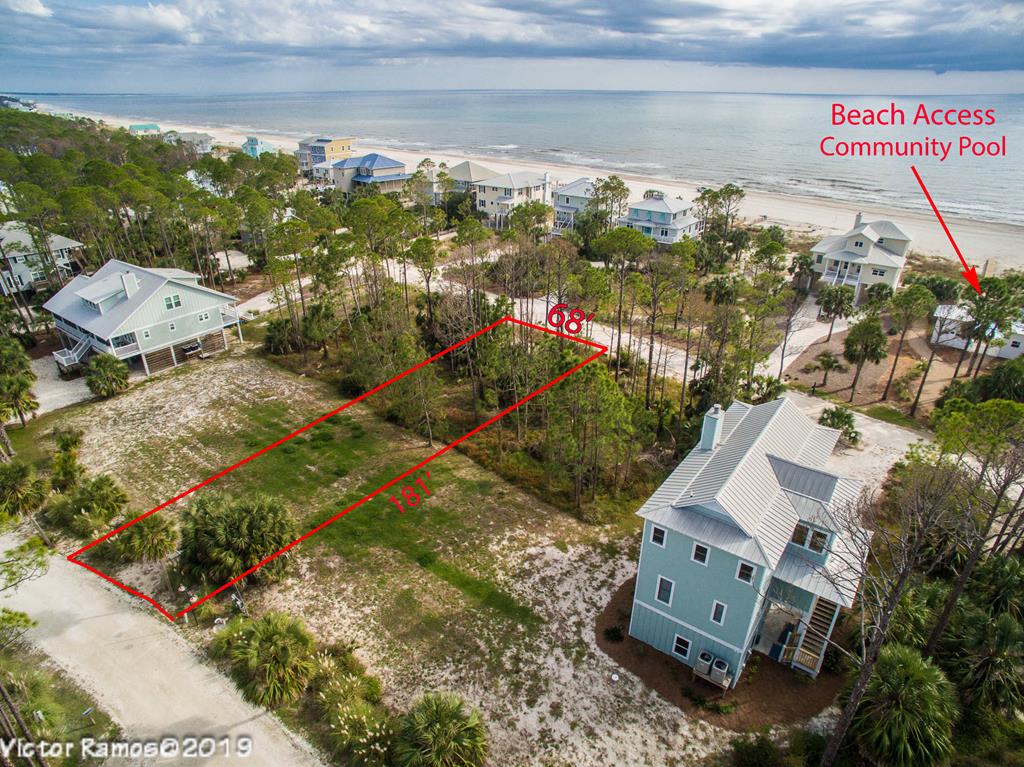 We're heading on over to Indian Pass for our final sale, a first tier, gulf view lot in Indian Summer listed for $114,900. This is a pretty little quiet neighborhood tucked away off the beaten path, with oyster shell roads and a gulf front community pool. The seller bought this lot as an investment property in early 2018 for $50,000 and sold it on Wednesday for $90,000 cash.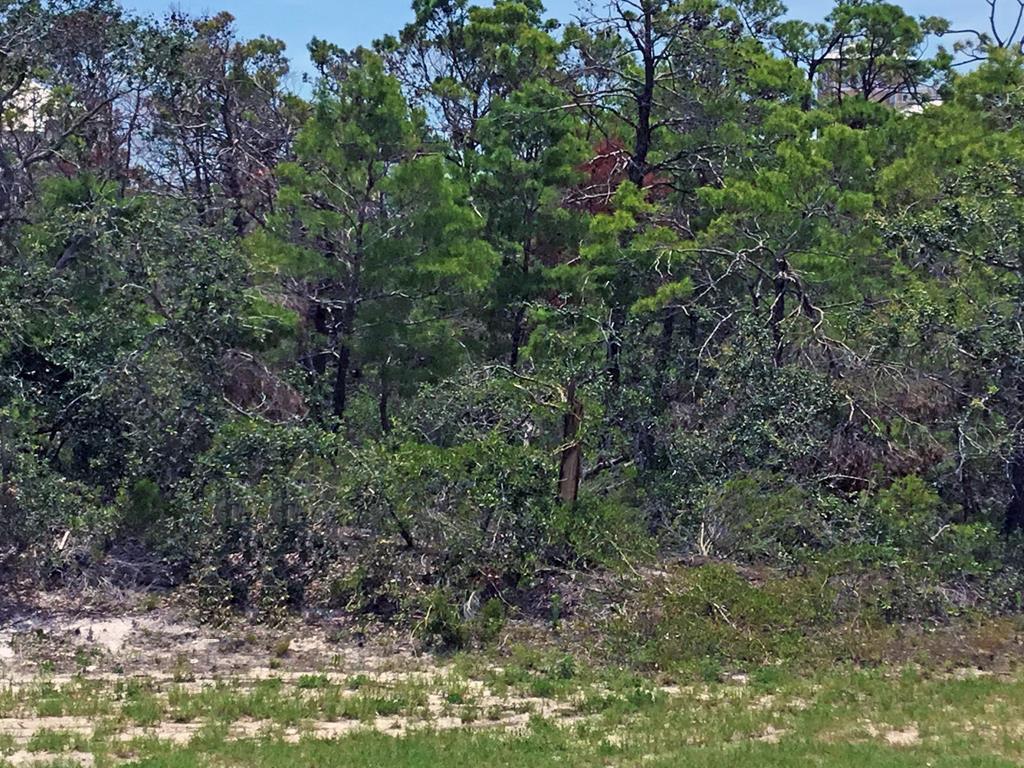 Now on to our four new contracts, starting with this bay-view first tier lot on Cape San Blas Road in Ocean Haven listed for $119,000. Measuring 75′ by 215′, the 0.37′-acre property has a great view of the bay and will offer gulf views as well when a home on pilings is built upon it. It is still owned by the original developer so no sales history on this one.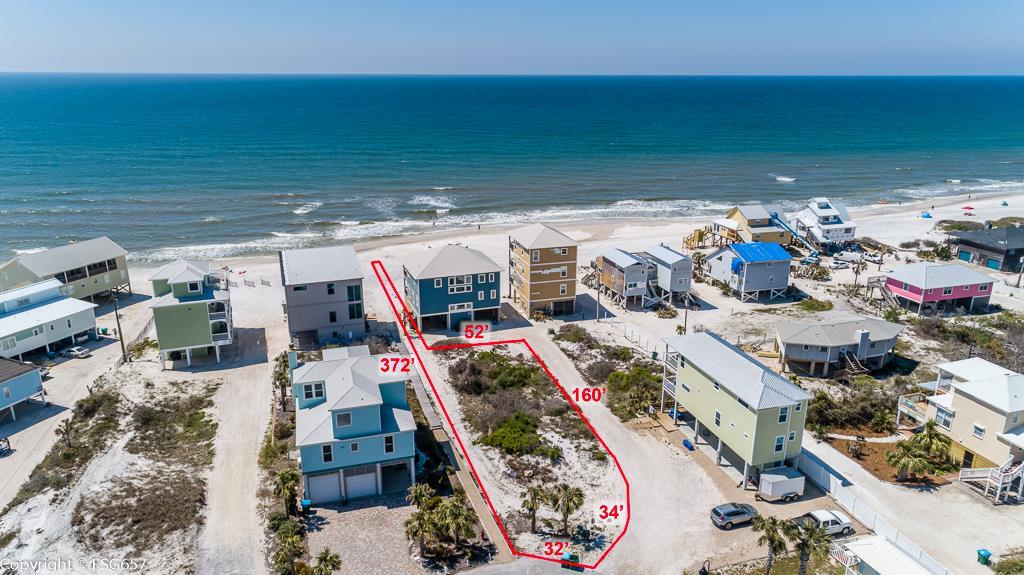 About a half mile further south, our next contract is on a 161′ by 57′, quarter-acre first tier lot on Babados Drive in Turtle Dunes. This well-kept little neighborhood has a community pool, attractive signage at the entrance, and all lots convey with deeded gulf access. This lot last sold in the summer of 2014 for $155,000, and is currently listed for $189,900. It has been on the market since March 2019 when it debuted with an original asking price of $245,900.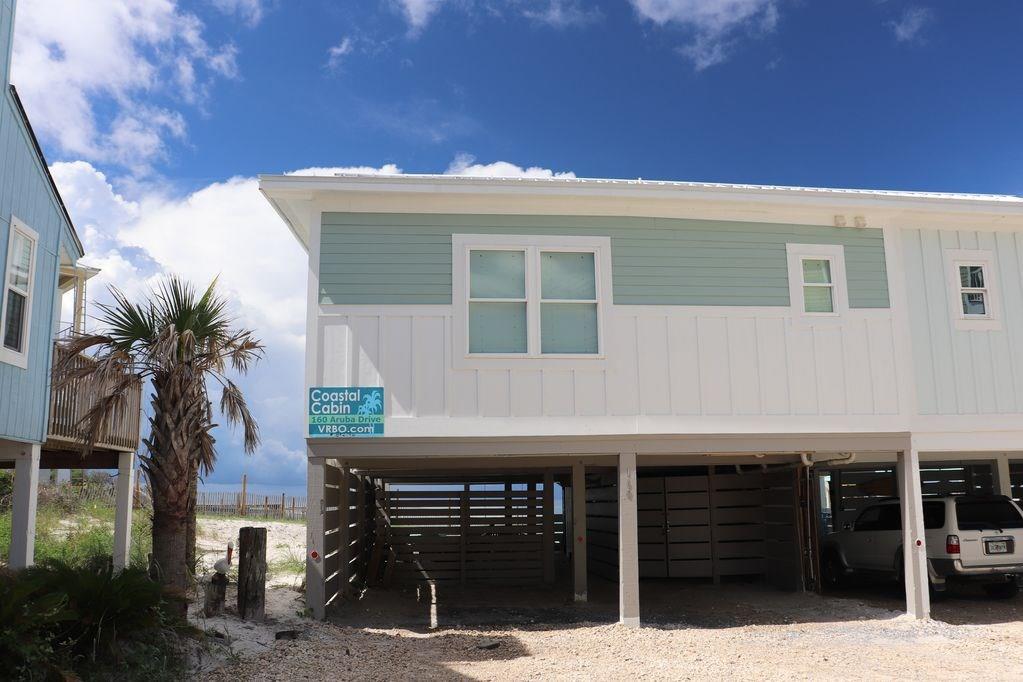 Right next door to Turtle Dunes is Cape Sands Landing which is home to our third new contract.  Buyers snapped up this attractive 3-bedroom, 3-bath, 1,600 square foot first tier duplex the very day it debuted in the MLS sporting a $552,000 price tag.  The sellers bought it in 2015 for $303,600 and have done a masterful job since of renovating it. These duplexes were built back in 1985.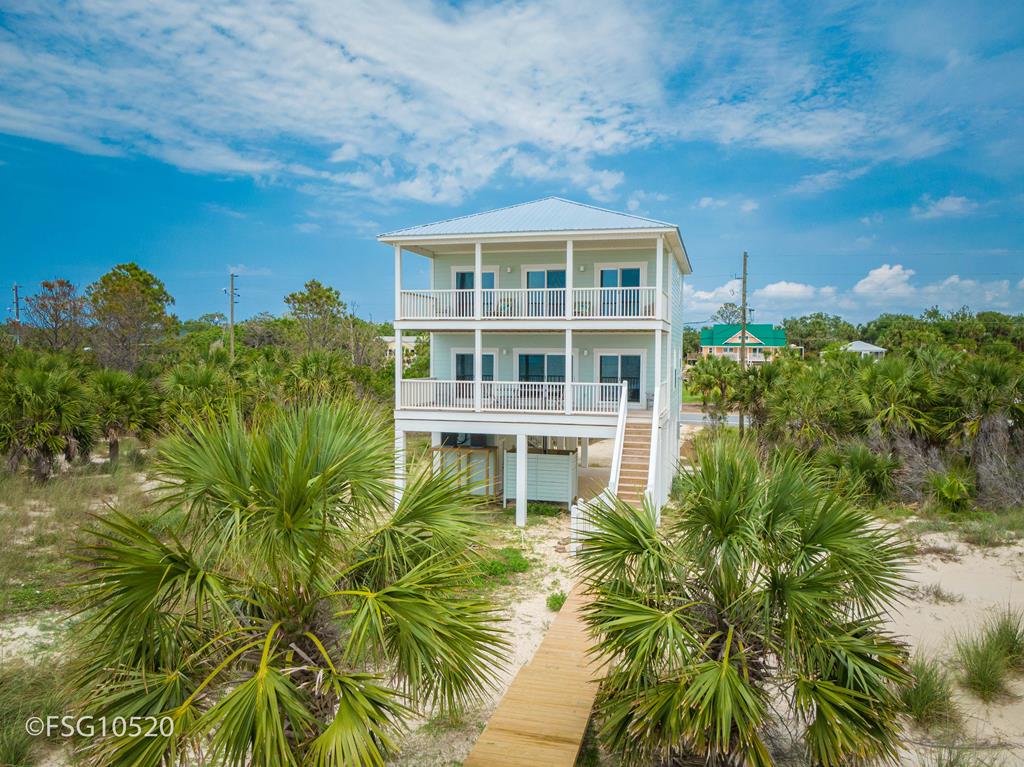 We'll wrap things up today back over on Indian Pass with this 5-bedroom, 3-1/2 bath, 1,970 square foot gulf front rental house listed for $825,000. The sellers bought the 50′-wide lot in late 2017 for $255,000 and completed the house in 2019.
Relieved to see real estate doing well during the current Covid restrictions. Florida transitioned into Phase 1 of reopening this week, and it has been a pleasure to return to local restaurants able to operate with seating at 25% capacity, and to see small businesses once again able to reopen their doors while observing safeguards. With North Florida still crawling out from under the impact of Hurricane Michael, it seems as if the cosmos should have given us a hall pass to excuse us from having to cope with this so soon afterwards. Our community is strong, though, and everyone is pulling together, so we'll weather this storm as well. Our beaches have reopened and they will always be a beacon leading people here to claim a piece of the beach for their very own safe haven retreat. Whether you're interested in buying or selling a little piece of beach paradise, call or text me at 850-227-5197 or drop a note to [email protected]. Have a great week, stay healthy and safe, and thank you so much for stopping by today.
Reminder – If you would like to read this with the links to the various listings, I can only email them to you now with our new MLS which I'll be glad to do. Just let me know by sending me a request to [email protected] and I'll set you up to receive my blog post with the links each week.