Thanks for checking in for our second weekly update of 2023, where there is a nice increase in new contract activity paired with an uptick in new listings for Cape San Blas, Indian Pass and the CR/SR 30-A corridor.  We'll start the weekly update with a summary of the 5 property sales which made it to closing in the past 7 days:
4 new contracts were executed in the past 7 days in our comparative market, and they were all residential properties.  There was also 1 cancelled contract back on the active market to go along with 1 expired listing.  2 more listings were withdrawn from the active market, 1 of which came right back on at a lower price (included in our new residential listings).  2 more sellers lowered asking prices this week, both reductions were for vacant lots.
The big number for this week is 13 new listings, with 7 new residential properties (3 of which are already under contract) and 6 new vacant lot listings for sale.  As a result, our inventory levels are up from last week to 37 residential properties available and 94 vacant lot active listings for sale on all of Cape San Blas, Indian Pass and the CR/SR 30-A corridor.  Properties are selling if they are priced correctly in our market – let me know if I can help you sell or buy, (850)899-8765 or [email protected].  Have a good week!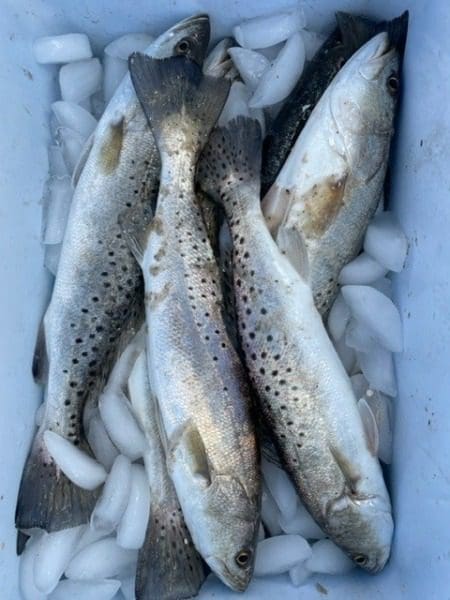 January cooler – Speckled trout from St. Vincent Sound