The weather has cooled off a bit at the beach this week, and our real estate market has done the same with fewer new contracts than we've seen in a while and inventory levels on the rise once again.  We'll begin with a quick review of the 4 recorded sales within the past 7 days from all of Cape San Blas, Indian Pass and the CR/SR 30-A corridor:
New contracts are down this week, which is not too surprising considering the recent financial worries with the banking industry, although this could result in lower mortgage rates in the near future.  There were only 3 new contracts to report from the past 7 days in our comparative market, which is the lowest number of new contracts we've seen since the first week of January.  We can also report 1 price reduction this week on a north Cape beachfront home.
Once again new listings represent the biggest number of our weekly update, as our inventory is up for the third week in a row.  There were 5 new residential listings and 4 new vacant lot listings added to our MLS in the past 7 days.  Our residential inventory is up 3 to 39 properties for sale, and our vacant land inventory is up 3 to 86 lots available on all of Cape San Blas, Indian Pass, and the CR/SR 30-A corridor.  That does it for this week, if I can help with any of your real estate needs please let me know, (850)899-8765 or [email protected].
It's the third weekend in March, which means the Salt Air Farmers' Market is back in Port St. Joe.  Also the Forgotten Coast en Plein Air events are ongoing this weekend through next week, and don't forget about next weekend's Blues On Reid free concert on March 25th.  Plenty to do at the beach these days, including celebrating St. Patrick's Day!  May your troubles be less and your blessings be more, and nothing but happiness come through your door.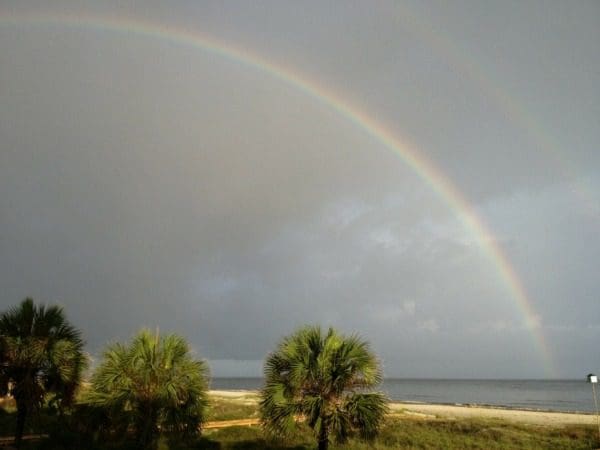 May you find lots of gold at the end of your rainbow.