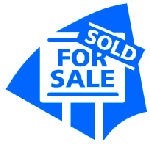 It's spring break for most Georgia schools this week, and our vacation rentals are booked, restaurants are full, and the beaches are almost crowded.  Keep in mind that crowded is a relative term for Gulf county locals, it just means more than usual and probably not what most beach-goers would actually consider to be crowded.  We're light on recorded sales this first week of April, but there has been an increase in showings and new contracts with a few more potential buyers looking around these days.  I need to correct an error I made on last week's blog when I wrote that there were 25 and 50 total transactions in the first quarter of this year compared to last year.  There were actually 52 total transactions in the first quarter of 2023 compared to 92 total transactions in the first quarter of 2022 – similar ratio just more volume than what I incorrectly reported last week.  On to this week, where we only had 1 recorded sale on all of Cape San Blas, Indian Pass and the CR/SR 30-A corridor, below is a quick review:
2291 SR 30-A – Here's a 1985-built bayfront house off of SR 30-A near Presnell's Marina.  It's a 4 bedroom, 2.5 bathroom, 2,501 sq ft, partially furnished house sitting on a 100′ wide, 1.96 acre bayfront tract.  This owner-occupied residence with some recent improvements was on the market for a total of 132 days, asking $749,000, eventually reduced down to $645,000 before selling for $640,000 with conventional financing.  The seller has owned this property since 2019 when he purchased for $515,000.
This is the first week since mid-February that new contracts have outnumbered new listings, as 1 new vacant land contract and 3 new residential contracts were executed by buyers and sellers.  Another big week for price adjustments, as 8 sellers reduced asking prices, one of which was rewarded with a new contract.  Meanwhile 2 listings expired, and 2 more listings were withdrawn in the past 7 days in our comparative market.
As we enter April our residential inventory remains unchanged with 52 properties for sale on our MLS thanks to the 4 new residential listings this week (one if which was added to the MLS as under contract).  The total vacant land count for all of Cape San Blas, Indian Pass, and the CR/SR 30-A corridor is down 5 from last week to 87 lots for sale, with no new listings added since last Friday.  That's all for this week – let me know anytime I can help, (850)899-8765 or [email protected].  I hope you all have a great Easter!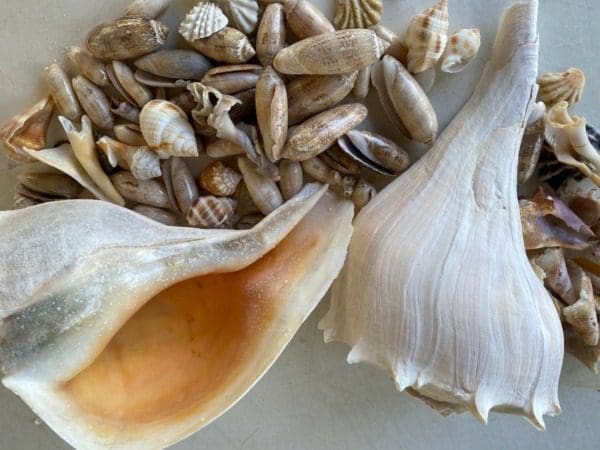 Easter shells from the north Cape