It's hard to believe that April and the showers are just about over, but here comes May with flowers after the weekend.  This last week of April was just about as busy as the previous week with more encouraging activity to report.  Below is a review of the 5 recorded sales from all of Cape San Blas, Indian Pass, and the CR/SR 30-A corridor within the past 7 days:
There were 9 new contracts in the past 7 days in our comparative market.  6 were freshly negotiated vacant land contracts, (4 of which were neighboring lots with the same seller and buyer), and 3 were new residential contracts.  One residential listing was withdrawn from the active market this week, and we saw 7 more price reductions, one of which resulted in a new contract.  There were 2 more cancelled contracts this week, but one vacant bayfront lot immediately went back under contract with a different buyer.
New listings almost kept up with all the new contracts this week, as there were 3 new residential listings and 4 new vacant lots added to our inventory.  Our vacant land inventory remains unchanged at 93 lots available, and our residential inventory is down 2 to 53 listings for sale on all of Cape San Blas, Indian Pass and the CR/SR 30-A corridor.  That's all for this week, thanks again for reading the Cape San Blas Real Estate blog and have a nice rest of the weekend.  Let me know anytime I can help, (850)899-8765 or [email protected].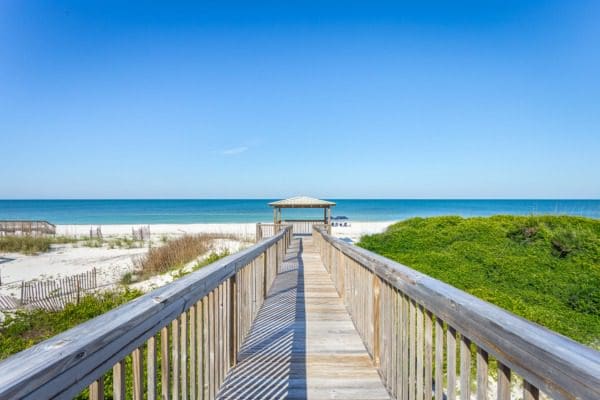 This photo comes from one of our new residential listings this week on the north Cape