The last full week in July brought our Cape San Blas, Indian Pass and CR/SR 30-A market several new contracts and double digit new listings, as our inventory levels are inching upwards.  Meanwhile, despite indications earlier in the year that we may be done with interest rate hikes for a while, the Fed announced on Wednesday another quarter percentage point rate increase, signaling a return to the long and steady rate pattern we've seen in the past year.  Our market has remained resilient despite rate increases and fewer overall sales, hopefully that will continue to be the case.  There were 5 recorded sales through the MLS in our comparative market in the past 7 days, below is a review of each:
6 contracts were executed on the Cape, Indian Pass and 30-A corridor since our last update, 4 were new residential contracts and 2 were new vacant land contracts.  We did have another cancelled contract this week, putting this north Cape vacant lot back on the active market.  3 more sellers decided to reduce their asking prices on these active listings.
The big number of the week is new listings, with 12 more properties hitting the market since last Friday.  This breaks down to 7 new residential listings and 5 new vacant lot listings which are giving our inventory levels a subtle boost.  The residential inventory is up 3 from last week to 59 properties for sale, and the vacant land inventory is up 4 to 99 lots for sale on all of Cape San Blas, Indian Pass, and the CR/SR 30-A corridor.  Thanks as always for checking in, let me know anytime I can be of service, (850)899-8765 or [email protected].  Have a nice weekend!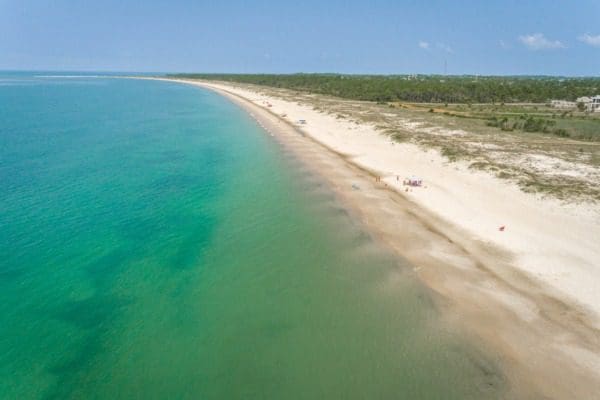 Beautiful south Cape San Blas shoreline in July