August is here with schools getting ready to start back up and the busy summer tourism season starting to wind down.  It was an active 7 days in our Cape San Blas, Indian Pass, and CR/SR 30-A comparative market for recorded sales, as a summary for each of the 9 completed transactions is detailed below:
It was another decent week for new transactions as 6 contracts were agreed on between buyers and sellers in our comparative market, the sum of 2 new residential contracts and 4 new vacant land contracts.  2 more listings expired, and another listing was withdrawn, all 3 of these properties are no longer on the active market.  We can also report 3 price reductions since our last update, with one of the price reductions resulting in a new contract.
Inventory levels are barely up with another week of double digit new listings added to our comparative market, as our residential and vacant land counts are both up 1 since our last update.   There were 4 new residential listings and 6 new vacant land listings added to our available options in the past 7 days.  This brings our total inventory counts to 60 residential properties for sale and 100 vacant lots available on all of Cape San Blas, Indian Pass and the CR/SR 30-A corridor.  That's it for this first week of August, call, text or email anytime I can be of service, (850)899-8765 or [email protected].  While the summer tourism season is starting to slow down, August is still an eventful month on the Forgotten Coast, especially in St. Joseph's Bay where the Gulf County scallop season will begin on August 16th and go through September 24th.  It's time to start making plans, hopefully we'll have a good scallop season!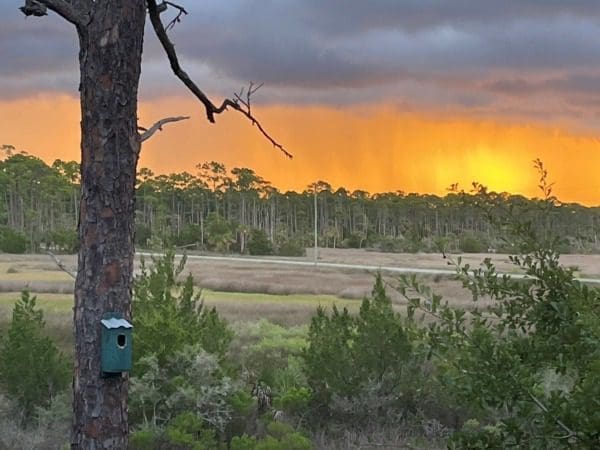 Early August sunrise on a stormy morning on Indian Pass