Scallop season has officially begun in St. Joseph's Bay, as we should continue to see lots of weekend traffic now that most schools are back in session.  It was another slow but steady week in our relevant real estate market of Cape San Blas, Indian Pass, and the CR/SR 30-A corridor with only a handful of recorded sales and new contracts to report since our last update.  As usual, we'll get started with a review of each of the 3 recorded sales from the past 7 days:
2695 SR 30-A – Our first recorded residential sale of the week comes from the fast-growing Shallow Reed Phase II bayside community just off SR 30-A on the south side of Presnell's Marina.  This new construction, unfurnished spec home has 4 bedrooms, 4 bathrooms, and 2,335 sq ft of living space with unobstructed water views of St. Joe Bay.  The home sits on a 73′ wide, 0.25 acre platted lot with deeded bay access.  The listing started at the $679,900 asking price and was incrementally reduced down to $650,000 over the 100 day listing term before going under contract and selling for $650,000 with conventional financing.  Truland Homes purchased this and 9 other vacant bayview lots for a package deal of $685,000 in 2021 before commencing construction on their 10 spec homes in Shallow Reed Phase II.
Lot F-11 Secluded Dunes Drive – The first recorded vacant lot sale of the week comes from the north Cape in the gated Secluded Dunes community, just before the St. Joe Peninsula state park.  This first tier (one behind Gulf front) lot has an irregular shape and measures 0.59 acres including isolated wetlands.  The property features Gulf and bay views with a neighborhood deeded beach access directly across the street.  During the 123 day listing term the asking price was reduced from $499,900 to $450,000 before going under contract and selling for $440,000 cash.  The sellers purchased the vacant lot for $180,000 in spring of 2017.
Lot 15 Waters Edge Drive – This vacant lot is located in the Waters Edge community just off CR 30-A on the east side of the Cape San Blas turnoff.  Waters Edge features deeded beach access across CR 30-A, a neighborhood pool, clubhouse and tennis court with underground utilities and a community septic system.  The irregular-shaped interior lot measures 0.29 acres and is a short walk away from the beach access and neighborhood amenities.  The property was on the market for 82 total days asking $79,000, then reduced to $70,000 before going under contract and selling for $65,000 with assumed financing.  This goes down as a loss for the sellers who paid $69,000 for the vacant lot in 2021.
There were only 4 new contracts executed within the past week in our comparative beaches market, an even split of 2 homes and 2 lots which are all under contract.  4 more properties are no longer on the active market due to 2 expired listings and 2 withdrawn vacant lot listings.  A total of 8 sellers reduced asking prices, 3 residential price reductions and 5 vacant lot price reductions were updated since last Friday.  Another seller increased the asking price on this lagoon-front lot as a result of a new dock and marsh walkover construction project underway on the property.
5 new residential listings and 2 new vacant land listings were welcomed into our inventory this week, pushing our total residential count up 2 since our last update while our land count is down 3.  That brings our total residential inventory count to 65 properties for sale, while our vacant land inventory sits at 96 lots available on all of Cape San Blas, Indian Pass, and the CR/SR 30-A corridor.  It should be a busy first weekend of scallop season here in Gulf County, and there's also the Salt Air Farmers' Market in town on Saturday.  Have a good one, and let me know if I can assist with any of your real estate needs, (850)899-8765 or [email protected].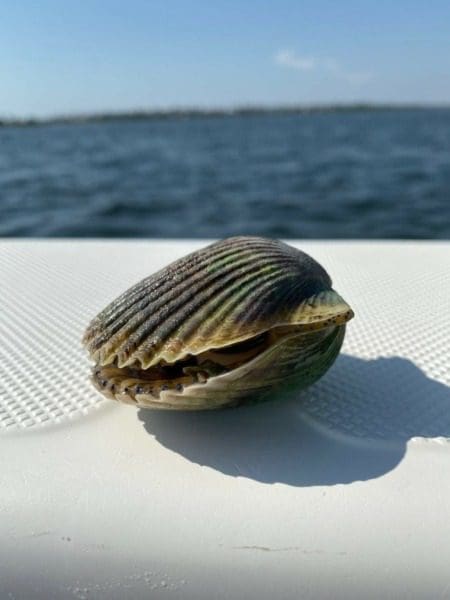 Scallop season in St. Joseph Bay is open through September 24th this year.