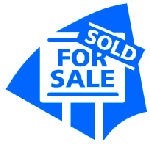 The Gulf Coast is feeling the "heat dome" effect in late August, as we're continuing to experience higher than normal temperatures this summer season.  Despite the uncomfortable conditions, we can report an increase in new contracts this week to accompany the 7 recorded sales in our comparative market of Cape San Blas, Indian Pass, and the CR/SR 30-A corridor.  Here's a breakdown of the sales from our MLS within the past 7 days:
7 executed contracts in our relevant market is the highest amount we've seen in a 1 week period for more than a month, comprising of 3 new residential contracts and 4 new vacant lot contracts.  The price adjustments are ongoing with 5 more reductions and 2 increases.  2 properties are off the active market as a result of 1 withdrawn residential listing and 1 expired vacant land listing, while 2 more existing contracts were cancelled, putting both of these vacant lots back on the active market.
A few more new listings are keeping up with the new contracts as our inventory levels have remained consistent all summer long.  6 new residential listings and 2 new vacant land listings (1 already under contract) were added to our Cape San Blas, Indian Pass and CR/SR 30-A inventory in the past 7 days.  That brings our residential inventory up 2 from last week to 67 homes for sale, while our vacant land inventory is down 1 to 95 lots for sale in our comparative market.  If you're thinking of buying or selling, let me know anytime I can help, (850)899-8765 or [email protected].  Mark your calendars, right around the corner is the Florida Scallop, Music & Arts Festival in Port St. Joe over Labor Day weekend.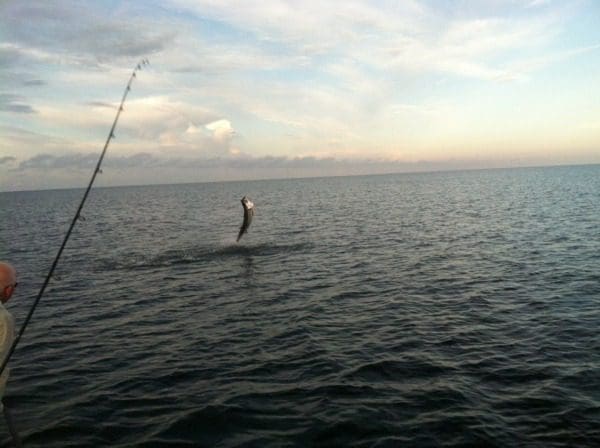 Nice tarpon hookup on a hot August morning