Gulf and Franklin counties dodged a bullet this week with Hurricane Idalia coming onshore as a major hurricane in the Big Bend area near Perry.  Feeling very fortunate that we were on the west side of the storm, with hearts and prayers going out to all those affected to our east.  Many of us locals and property owners know all too well what those folks will be going through in the aftermath and recovery for months ahead.  Despite the storm there were a few recorded sales and new contracts to report from the past 7 days in our Cape San Blas, Indian Pass, and CR/SR 30-A comparative market.
Heading into the Labor Day weekend there were 6 new contracts executed in our comparative market since our last update, 5 were vacant land contracts and 1 new residential contract.  3 listings expired at the end of August, while another contract was cancelled this week, bringing this first tier lot back on the active market.  3 more sellers decided to lower asking prices, with 2 residential price reductions and 1 vacant lot discount.
A few more listings were added to our relevant inventory this week, once again keeping pace with the executed contracts.  3 new residential listings brings our total residential inventory up 2 from last week to 69 properties for sale, while 4 new vacant land listings (1 already under contract) brings our vacant lot inventory down 2 to 93 land offerings for sale on all of Cape San Blas, Indian Pass, and the CR/SR 30-A corridor.  That's all for this week, let me know anytime I can help at [email protected] or (850)899-8765.  The Salt Air Farmers' Market is back in town this Saturday, and the 2023 Scallop, Music & Arts Festival is Saturday and Sunday at George Core Park in Port St. Joe.  Have a nice Labor Day weekend!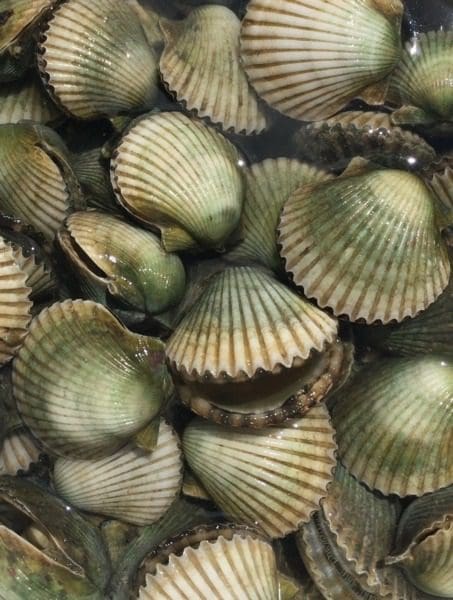 Scallops harvested in St. Joseph's Bay