The last full week of September delivered quite a few coastal thunderstorms to go along with an encouraging number of new contracts and recorded sales.  After a slow start to the month, our Cape San Blas, Indian Pass and CR/SR 30-A corridor market seems to have returned to a more normal pace with inventory levels remaining at a relatively stable level for now.  We'll get started on our weekly review with a summary of the 8 recorded sales from the past 7 days:
There were 5 new contracts executed within the past 7 days in our comparative market, the sum of 1 residential contract and 4 vacant land contracts.  There were also 2 cancelled contracts this past week, with one of the cancelled contracts already under contract again, included in the previous link.  1 residential listing was withdrawn, while another vacant lot listing expired, and 7 more sellers made price adjustments with 5 residential reductions and 2 price increases on vacant lots.
8 new listings were added to our comparative market inventory in the past 7 days, 3 new residential listings and 5 new vacant lot listings, 1 of which is already under contract.  As a result of this week's activity, our residential inventory is up 1 to 75 offerings, while the vacant lot inventory is up 3 from last week to 95 lots for sale on all of Cape San Blas, Indian Pass, and the CR/SR 30-A corridor.  That does it for another week, let me know anytime I can help, [email protected] or (850)899-8765.
The early fall season is usually one of the nicest times of the year on the Forgotten Coast with plenty going on, and this October is no exception.  The fifth annual Forgotten Music Festival is scheduled for October 7th and 8th, and the Blast On The Bay songwriters' festival is celebrating their 13th anniversary from October 19th – 22nd.  Make plans to enjoy!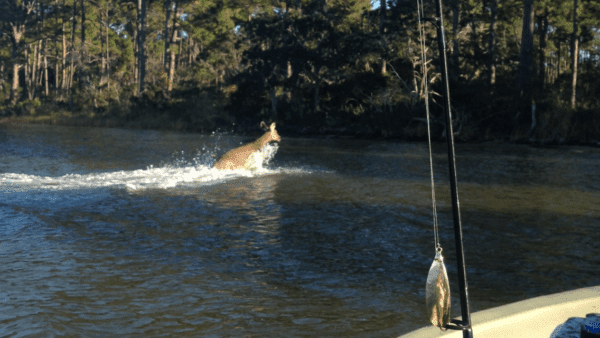 A rare sambar deer returning to St. Vincent Island National Wildlife Refuge