October is here, and we've got some cool weather in the forecast for this weekend which will be a welcome respite after the long, hot summer.  It's been a relatively encouraging week in our comparative real estate market with an increase in new contracts while inventory levels are once again holding steady.  There were 4 recorded sales from the past 7 days on all of Cape San Blas, Indian Pass and the CR/SR 30-A corridor, below is a brief review of each:
There were 8 new contracts negotiated and agreed on by buyers and sellers this week, which is the most we've seen in a blog update since early July.  The number of new contracts were a product of 5 vacant land contracts and 3 residential contracts executed.  Countering the 8 new contracts was another cancelled contract, as this Gulf front lot is back on the active market.  One more high-end residential listing was withdrawn from the active market, while 2 more listings expired after months on our MLS without a successful contract.  No real estate update is complete without some price adjustments these days, this week there were 3 price reductions to report in our comparative market.
6 new listings don't quite keep up with the 8 new contracts for this first week of October, as there were 4 new residential listings and 2 new vacant land listings (1 already under contract) added to our inventory.  Our residential inventory is down 1 from last week to 74 properties for sale, and our vacant land inventory is down 2 to 93 lots for sale on all of Cape San Blas, Indian Pass, and the CR/SR 30-A corridor.  Enjoy the cooler weekend and let me know anytime I can help, (850)899-8765 or [email protected].
It's a busy weekend in Gulf county, as the 5th annual Forgotten Music Festival headlines Port St. Joe on Saturday and Sunday.  The Salt Air Farmers' Market is also back in town on Saturday from 9 am -1 pm ET, and the Friends of St. Joseph Bay Preserve are hosting their Fall Bay Day at the Visitor's Center from 8 am – 4 pm ET.  On the north end of the county, the city of Wewahitchka is having their 2023 Fall Festival from 9 am – 4 pm CT .  Have a good one!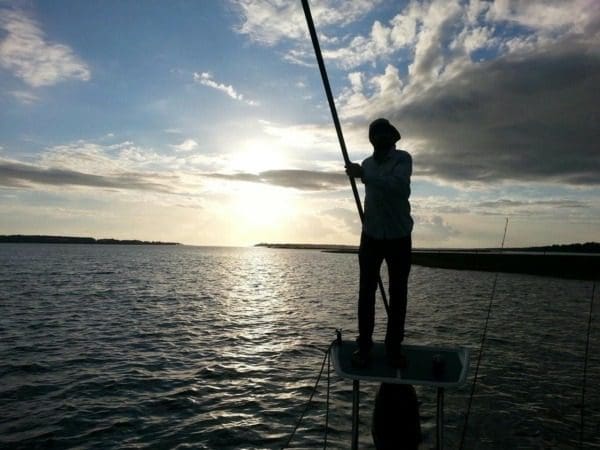 Indian Pass in the distance