We're approaching the end of the month and a spooky Halloween with another week of somewhat limited activity in our relevant real estate market.  We did see a few new residential contracts in the past 7 days, but only 1 recorded sale through our MLS from all of Cape San Blas, Indian Pass, and the CR/SR 30-A corridor, below is a quick summary:
6149 Nassau Lane – The one and only sale is this 22′ wide, 0.07 acre Gulf front lot on the north Cape which is haunted by the ghost of Cape Shoals.  Sadly this is the site of 1 of the 17 Cape Shoals townhomes which were completely destroyed by Hurricane Michael in 2018.  The property is currently deemed unusable and cannot be built on which explains the scary price point.  It was on the market for 20 days asking $20,000 before selling for $18,000 cash, which will go down as an unfortunate loss for the sellers who purchased for $358,000 in spring of 2018.
There were 4 new contracts executed within the past 7 days in our comparative market, and all 4 were residential contracts (3 from the south Cape, 1 just off the SR 30-A corridor).  One of the new contracts from our last update was cancelled when a buyer got spooked, putting this south Cape vacant lot back on the active market.  2 more north Cape vacant lot listings expired this week, while another seller decided to take this bayfront home off the market after 163 days without a contract.  3 more sellers sliced their asking prices on these south Cape residential listings.
Balancing out our recently steady inventory levels were 3 new residential listings and 4 new vacant lots.  Our residential inventory is down 2 from last week to 77 properties available, while our vacant land inventory is up 2 to 94 lots for sale on all of Cape San Blas, Indian Pass, and the CR/SR 30-A corridor.  That carves the pumpkin for this week, let me know anytime I can help, (850)899-8765 or [email protected].  Lots of good costume parties for the adults and trick or treat events for the kids along the Forgotten Coast this weekend and early next week.  Have a fun and safe Halloween!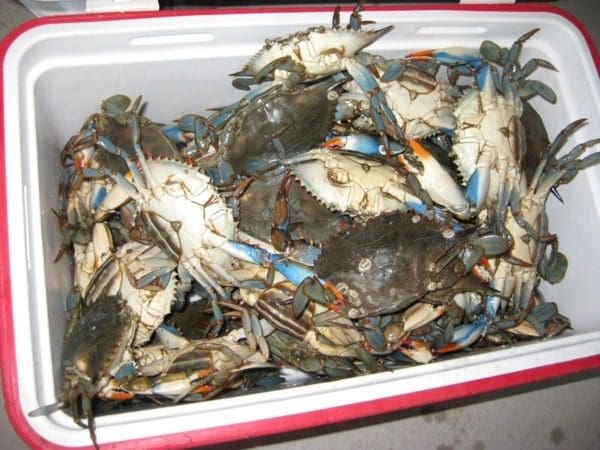 Halloween zombie blue crabs from St. Joe Bay