Here we are rolling through January, and it's the first week in as long as I can remember with no recorded sales from the past 7 days to report from our comparative market of Cape San Blas, Indian Pass, and the CR/SR 30-A corridor.  While no previous contracts were closed this week, there were a handful of new contracts, new listings, and price reductions to report since our last update.
6 properties went under contract this past week, 4 of which were new residential contracts and 2 were new vacant lot contracts.  4 more sellers decided to reduce their asking prices, and our inventory lost 3 more listings which were withdrawn from the active market.
In the meantime 7 new listings were added to our comparative market inventory since our last update, 4 were residential properties (1 already under contract) and 3 were new vacant lot listings.  Our total residential inventory count is down 2 from last week to 35 properties for sale, and vacant lots are down 1 to 93 active lot listings on all of Cape San Blas, Indian Pass and the CR/SR 30-A corridor.  That's all we've got for this week's blog, let me know any time I can help in any capacity, [email protected] or (850)899-8765.  If you're looking for something fun to do this Saturday, January 21st, Apalachicola is hosting the Butts & Clucks Cook-Off at Battery Park on the bay.  Also don't forget next Saturday, January 28th, is the Junior Service League of Port St. Joe Annual Chili Cook-Off next to the Haughty Heron.  Have a good one!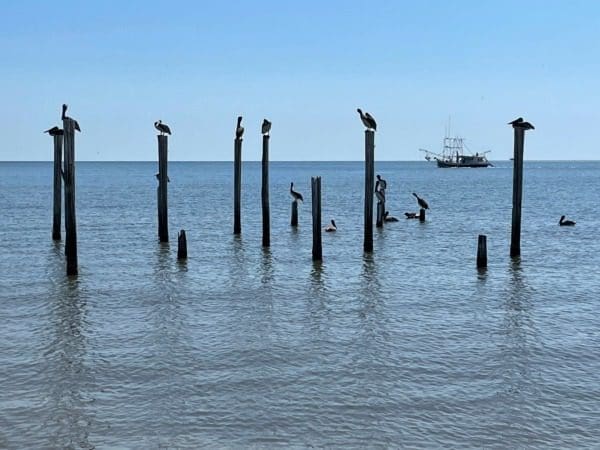 Indian Pass beach in January, shrimp boat trawling in the distance