We're coming up on Valentine's Day next week, which in years past has been a transition point from a slower to slightly more active rental and real estate business in our area with the much busier spring season right around the corner.  We'll see if this trend holds true this year as we've already seen some pretty slow weeks for real estate transactions early in 2023.  We're off to a good start with 6 recorded sales and some impressive new contracts from the past 7 days in our Cape San Blas, Indian Pass and CR/SR 30-A corridor market.  Let's get started with a review of the most recent recorded sales, which include 4 homes and 2 lots.
Keeping up with the recorded sales, there were 6 new contracts executed in the past week in our comparative market, 5 were residential and 1 was a vacant lot.  2 more vacant lot listings expired, and there was 1 price reduction to report on a residential listing as well.
9 new listings were added to the inventory count since our last update, which breaks down to 4 new residential listings (1 already under contract) and 5 new vacant lot offerings.  Our total residential inventory is down 2 to 30 properties for sale, and our vacant land inventory count is up 4 to 82 lots for sale on all of Cape San Blas, Indian Pass and the CR/SR 30-A corridor.  That's our weekly update, let me know if I can help you buy or sell in our beaches market, (850)899-8765 or [email protected].
There's a pretty big football game this Sunday, let's hope it's a good one.  Also lots of fun events upcoming in the second half of February on the Forgotten Coast, including a couple of Mardi Gras parades in Port St. Joe and Apalachicola and a gumbo cook-off in Mexico Beach next Saturday, February 18th.  Have a great Super Bowl and Valentine's Day!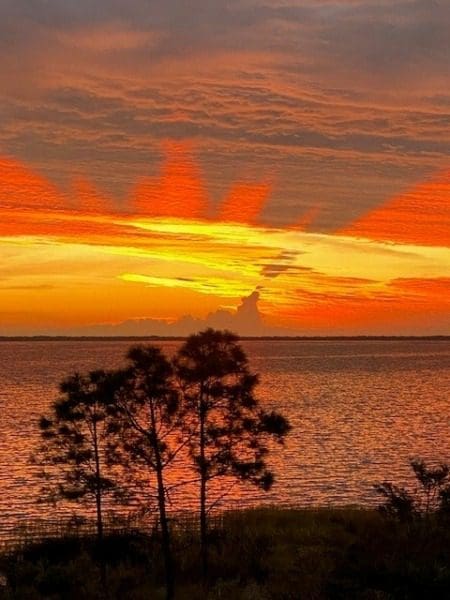 Sunrise over St. Joe Bay